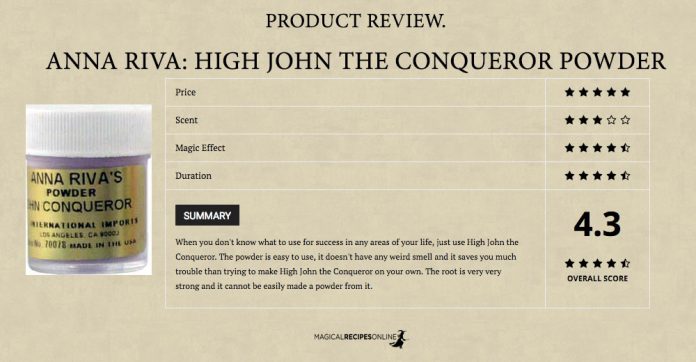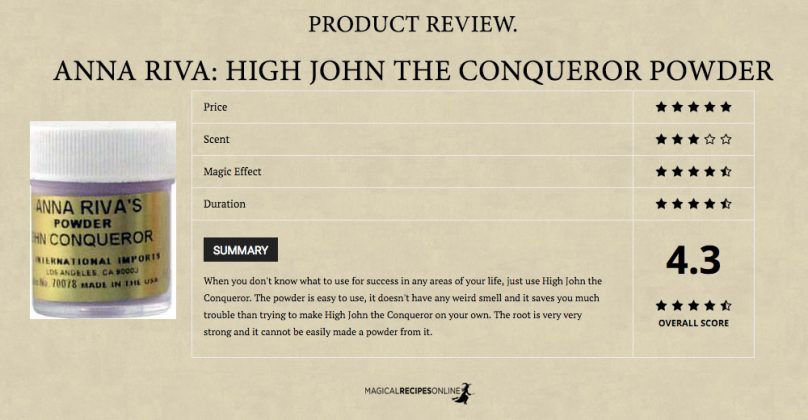 High John the Conqueror, is one of my favourite magical powders. It's the easiest way, to quickest method, to perform a spell, without much preperation. It's an incense burned for many reasons, always benevolent. MORE REVIEWS ARE COMING…
"High John the Conqueror" powder of Anna Riva
It's the touch of help you wish when you have to deal with a fight with your boss, when you feel like you don't have much time to prepare a ritual but you still need some extra power to work on your behalf.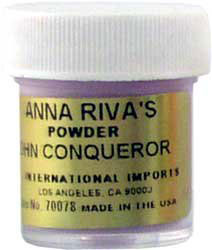 The truth is that High John the Conqueror is a root exactly that does exactly what the name implies. So amongst others, Domination spells could be something that would help you to but we wont give you any instructions on this because we regard this kind of magic as black and evil. It is also said that this root should always be used in benevolent purposes because only then you can have the fullest of this herbs potentials.
Help will come to you using this root and Anna riva's Powder when you want:
your plans to succeed,
to get a loan,
to sell anything,
to find a job,
for general good luck,
to end a quarrel,
to win in court cases,
to strengthen you aura,
to heal also your aura,
to ask for more magic power,
it"s a perfect incense used everyday for general blessings
Important Note
when you don't know what to use for success in any areas of your life, just use High John the Conqueror.
The powder is easy to use, it doesnt have any weird smell and it saves you much trouble than trying to make High John the Conqueror on your own. The root is very very strong and it cannot be easily made a powder from it. Get it here!