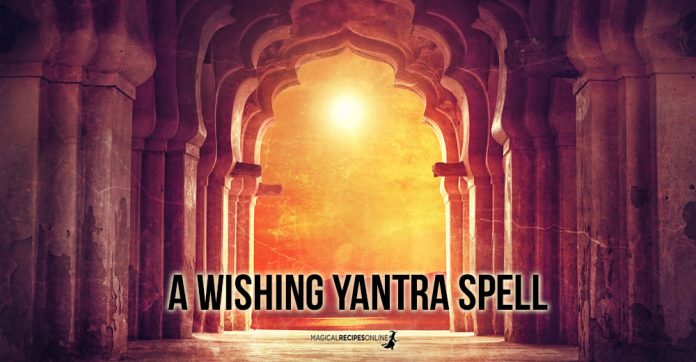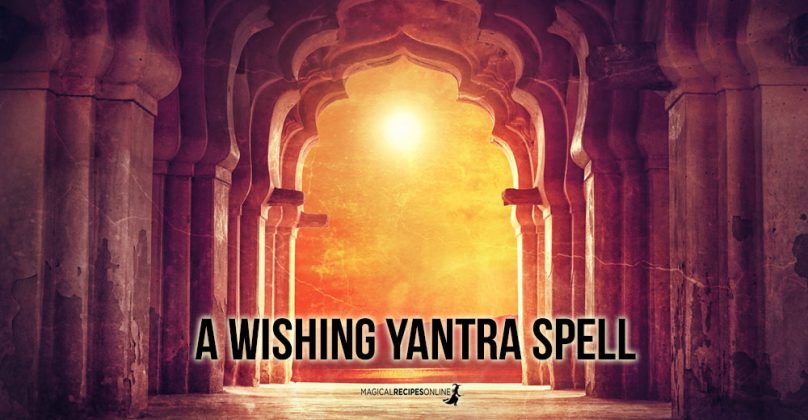 Ancient Sanskrit Magic and Spells from India & Hinduism: A Wishing Spell from India! Here I am going to give you a spell to make any wish come true. This can be for money, health or any beneficial objective. Do not use the Yantra to harm others, and do not use this Yantra to get rid of evil influences. It is not to fulfil such kinds of desires.
Why this Yantra is so Powerful
There is a number of reasons why I like this Yantra. The Yantra itself and the way to cast its spell are very simple, and you don't need any peculiar ingredients, or previous experience.
And there is one more reason. Sometimes we say that we want to achieve something, or to acquire something but in fact we are not ready to offer enough energy and time to for accomplishing that. This spell will also test you in this. If you are unable to complete this spell, then think again if you really want this wish to come true, because there is only one reason why one cannot complete this spell, and that is their lack of yearning and determination.
So here is the yantra: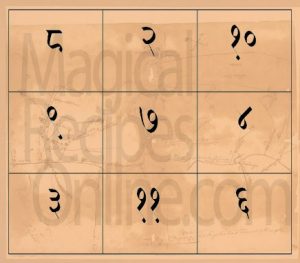 Now, what do you have to do? Write the yantra 1 lakh times. That is 100.000 times. Remember, the squares are part of the yantra. I know that a hundred thousand times are a lot of times, and that is why I said that this spell tests your will and determination. You don't need to write it in one day of course. But continue without missing a day for as many days as you needed.
How long until you finish it
It is a common practice to complete the procedure in 40 days. In order to do that you need to write the yantra 2.500 times each day, but to be frank I don't see any reason to do so. What I find useful is to set a fixed number of times that you write the yantra each day, so that you will be able to count the times by counting the days. Chose the number of times so that they divide 100.000 perfectly, and thus, find the number of days that you need to complete the ritual.
The second thing that you must do to correctly complete the spell is to keep your mind focused on the wish while writing the yantra.
The paper and the ink or pencil you are going to use is of your choice, as this yantra has not specific requirements concerning this. I find it much better to use a notebook just for the completion of the spell, than using plain sheets of paper.
If you want to empower the procedure even more, perform a puja of this yantra daily or meditate in front of it daily.
This is not something that can be used for several wishes at once. After completing the spell for one wish, though, you can repeat it for another.
So, do you want your wish to come true that much? If so, do this spell, and enjoy your success!