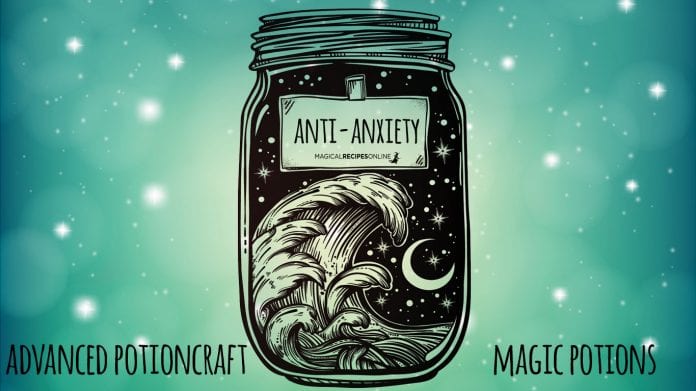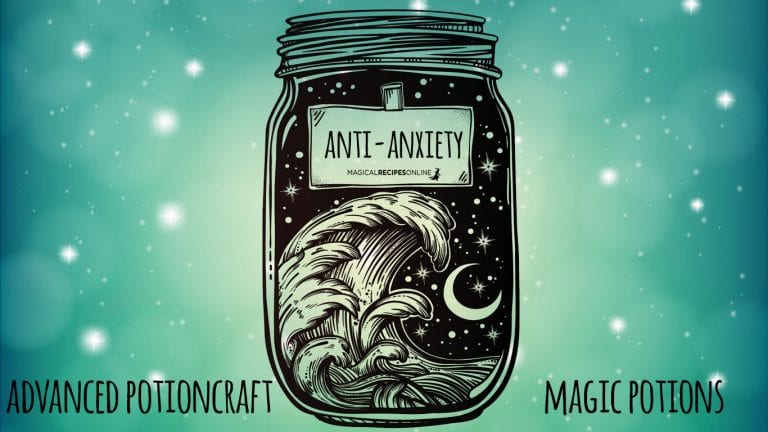 Anxiety is a very serious and dangerous situation which is extremely common probably due to our modern way of living. At some point we may feel "it's natural" to be anxious or even worse, it's essential.
It certainly isn't natural or healthy. Long term anxiety rise the levels of cortisol in our blood causing a series of problems in our body and mind by disempowering our immune system.
In the following recipe you will learn how to create a tea-potion to reduce Stress and Anxiety. The process is really simple but powerful too. Remember that anxiety is a serious health issue and you should always consult with your medical doctor.  See more here on how to Fight Depression – The Witch's Way Now let's take a look on how to Make and Use…
A magical Tea-Potion to reduce stress and anxiety   Mix equal parts of dried chamomile, lavender and passionflower to a glass jar. Add a piece of fluorite crystal, preferably a purple fluorite, but a green will work quite well too.   Let the jar rest at the light of the waning moon for at least 3 nights, but you can use the whole waning circle. After that, keep the jar in a cupboard.  
When you feel stressed, boil some water, and add half to one spoon of the dried herbs. Let the botanicals in the water for five minutes, and then strain.   If you want some sweetener add honey, as it releases its energy more slowly than sugar, and has many other health benefits as well.   Enjoy your drink.  .   Caution: In case of an allergy to any of the ingredients just avoid the particular ingredient. Also, if you have any health issue, consult your medical advisor before using any herbs.
Tip
Drink this tea at least an hour before bedtime. Chamomile is diuretic, and this may disturb your sleep