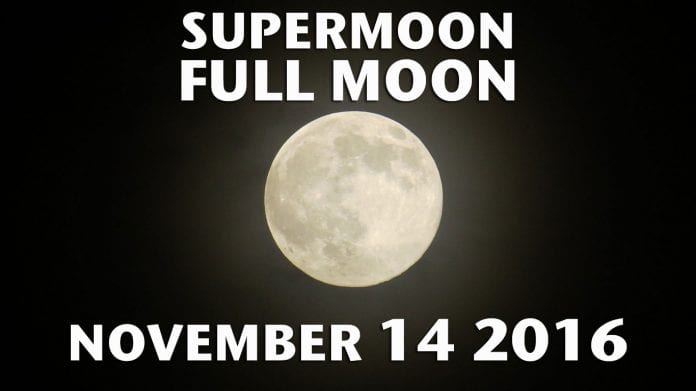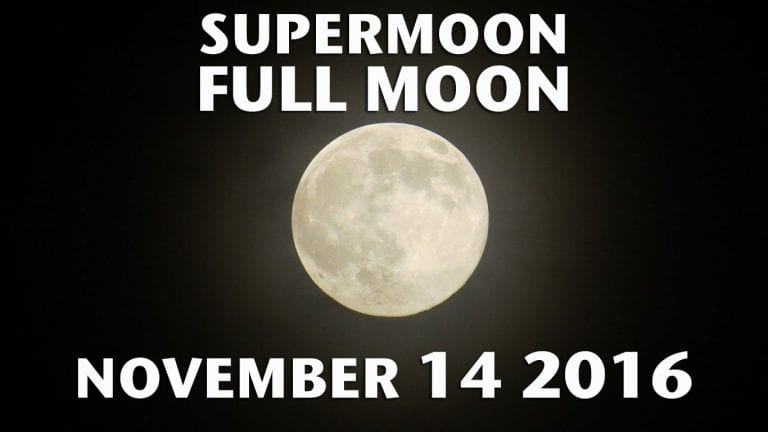 SUPERMOON Not Just a Full Moon but a SuperMoon in Scorpio. This Full Moon will dazzle us for so many reasons. This is going to be the LARGEST full moon since 1948 according to Space.com and as you can understand this is another omen that things are changing rapidly in this World.
The Moon is going to look larger because it is going to be closer to Earth thus affecting us – as human race and the Whole Earth – more deeply and drastically. We should wait to see more incidents of weird – and possibly deadly – phenomena happening around the globe.
The Full Moon of November 14th 2016 is happening at 22º Taurus shining more light about what we truly want from our lives and people around us. The Full Moon in Taurus will help us attune more with Earth, expecting news with impressive natural phenomena, like Earthquakes or catastrophes which will make us focus on our planet's needs. Mercury from Sagittarius makes our communication fierce, direct and honest. No more lies. No more hiding.  This Full Moon affects drastically the lives of Taurus, Leo, Scorpio and Aquarius therefore those who have major planets in these signs will also feel a Major energy Shift. This is a very important Full Moon for you guys. Mark my word.
Aries: Things that begun in late October – involving mostly your possessions and your financial situation – will have many opportunities to end up in a fruitful and successful way. My advice is to keep monitoring your expenses so that you won't end up spending more even though your income will expand. 
Taurus: This is a Full Moon which affects you deeply. It's halfway until your birthday and it's a moment to realise what is missing from your life. It's time to focus on your most important relationships and partnerships (if you are married then your husband/wife might need extra attention and energy to spend). Do not postpone things you can do right now! 
Gemini: A Full Moon focusing on what's hidden from you. It always starts from what we are hiding from other – and even ourselves. This is what you have to remember and deal with. Of course you should always be careful and watch out for possible enemies and secret activities which are targeting you. Look out for signs. 
Cancer: Expanding further your social circle is what's happening right now causing major changes in your life. You meet more and interesting people, you express your views and dreams to a wider audience, you enter social groups with like-minded people helping you to move forward and evolve. 
Leo: This Full Moon is raising issues in your career while generating more and more opportunities for you to evolve and reach your dreams. You may now face difficulties and you may have to work harder but this is actually a lucky time to dream more and start building a more solid and fruitful future for you. 
Virgo: A very lucky Full Moon for you guys as the Great Lady from your friendly Taurus affects your life path, broadening your horizons and giving you more chances to aim higher and reach your dreams. What's missing from your life can now be found. Business with foreign countries and citizens is now favoured along with education. 
Libra: This Full Moon seems to wake you up from a deep sleep. The Light of the Moon will show you the way to embrace your instincts and understand their deeper impact in all you life path. Something really strong awakens inside of you and maybe this is a very powerful moment for you to send up and move on! 
Scorpio: A very important Full Moon for you as it happens in your 7th house shedding light to your most important relationships and partnerships. Your governor, Mars squares the Sun bringing out issues in your home. You may feel that you need to assert your dominance and show who's in charge but please remember that wars have always got casualties. 
Sagittarius: Things might feel much better but unfortunately this is only a break of a series of responsibilities you have to face. Things you've been neglecting to deal with will eventually come back to haunt you unless you face them first. For now, keep focusing on your everyday life and your health. Replenish your energy. 
Capricorn: A very helpful Full Moon for you guys especially when it comes to fun and your romantic life. This is a very nice time to start your life anew and aim for your satisfaction. Maybe a child is coming to bring hope and light in your life. Either way this is a lucky time for you and I really hope you'll enjoy it. 
Aquarius: When the Moon is in your 4th house, your home needs more of your energy. You may have neglected your husband's/wive's needs and now its time to face these issues. You can try spending more time in your home these days fixing what needs to be fixed. I truly believe that you have to take a step back and observe before you act. 
Pisces: This is a Full Moon which will attract people you love around you. A helping hand from your friends can bring miraculous healing in your emotional wounds. Either way, you should try to have more fun this weekend and moreover try to leave darkness behind. Don't scratch your wounds. Let them heal.