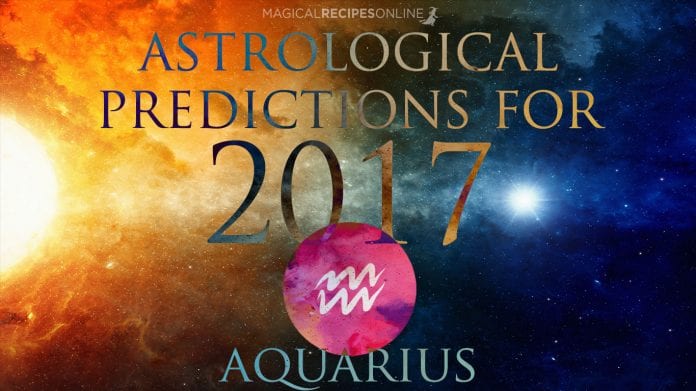 A new year with so many opportunities in almost all areas of your life.
The secret recipe of your Good Luck is Saturn from Sagittarius.
Your Governor creates a stable and powerful social circle while Jupiter from Libra until October 2017 manifests a powerful triangle of joy satisfaction and good luck in almost everything you do – along with Uranus from Aries who is going to attract people who love you in order to give you their helping hand every-time you'll need it. Just a word of caution around the eclipses which seem to create a matrix of turbulence and anger around February 10-11 and August 20-21. Although most time of the year, the planetary system is going to be helpful in many ways, pay attention to these periods and try to remain calm and patient. This new Year is a great opportunity for you to build your life in the way you've always imagined. 
Career and Money: Neptune is still in this part of your horoscope which creates doubts and blurring the reality over your finances. Money come and go without reason. Put yourself together and start re-gaining control. 
Love and Romance: People seem to be attracted by your charms and you will have the time to flirt and find interesting targets in your Romantic Life. On the other hand be careful if you are married as you are prone to cheat 🙂