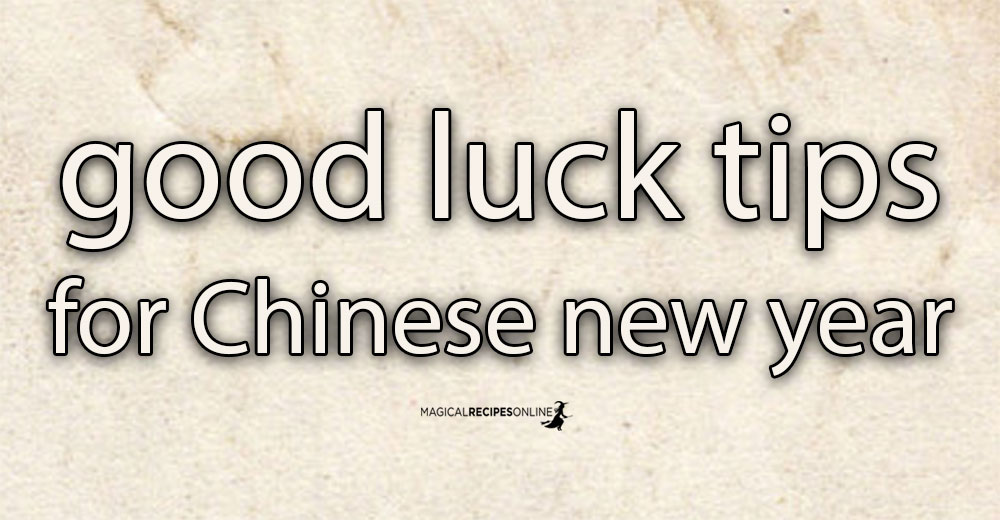 The Chinese New Year also known as the Spring Festival, is centuries old and gains significance because of several myths and traditions that surrounds this time of the year.
Traditionally, the New Year was a time to honour deities as well as remember their ancestors because during this festival we understand the importance of time and that everything is indeed connects, past – present – future is now.
The New Year of Chinese Calendar is considered a powerful kick start and is believed to have magical powers to ensure powerful new beginnings. The Dawn of the New Year chinese people consider it to be a great chance to change what needs to be changed and draw good luck for a whole new year.
Now, as the Chinese Calendar is part Solar part Lunar every year the New Year is different. For 2023 the New Year's day is on the New Moon of January the 22nd.
Magical Tips for the Chinese New Year:
Banish Negativity by thoroughly sweeping all your house before New Year's Eve. Let the Spring Festival find your Home Clean and minty Fresh. Do not clean your House on New Year's day.
Ensure Wealth by giving money in red envelopes.
Invite Good Fortune and Blessings by decorating with red paper-cuts your windows.
Invite Love in your Lives by Sharing meals with your loved ones.
Invite Health, Longevity and Good Luck in you by wearing Red in New Year
Hide – if possible – any sharp objects like knives or scissors as they believe to scatter good luck.
Burn Sandalwood incense in your house to invite Good Spirits and benevolent Entities while banish negative ones
Fifteen days after the New Year's day, the last day of Celebrating New Year is called Chap Goh Mei. During this powerful day go to a river or lake or sea and throw a fruit in order to invite a perfect Lover for your life. If you want to attract a Man traditionally you should throw an Orange. If you want to attract a woman throw an Apple. ( Chap Goh Mei is on February 5th 2023 )
Have a Great New Year !