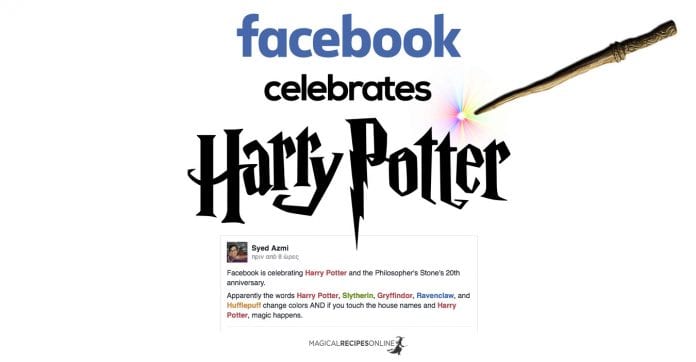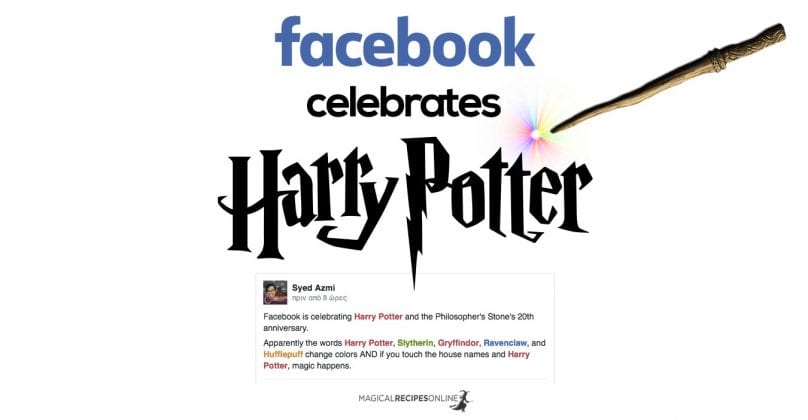 It's been 20 years (YES 20 !) since JK Rowling introduced us Harry Potter, the Boy who lived the Curse. The Philosopher's stone changed so many things and Harry Potter become a global phenomenon with millions of fans.
Facebook presented for all of us an Easter egg to celebrate with us the Story of the young Wizard. Excited?
Let's see how it works!
Start by typing the names of Hogwarts four great houses — Gryffindor, Slytherin, Ravenclaw, and Hufflepuff — into a post or comment! Watch it as it appears in that house's color (!!!).
Moreover an animated wand appears when users click on the names, casting a colorful spell and "Harry Potter" also appears in the red hue of the young wizard's house Gryffindor… although he would make a great Slytherin! Wanna try it ?