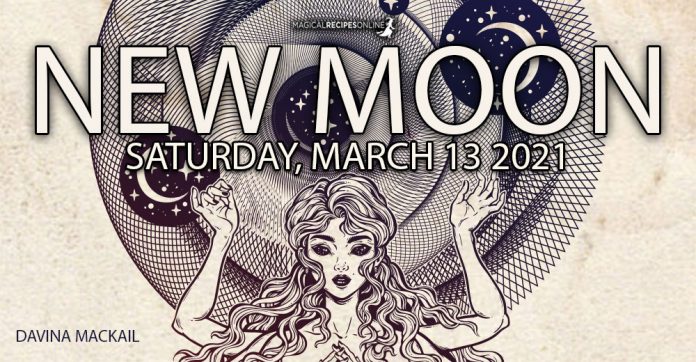 Divine Pisces New Moon Saturday 13th 2021
A divinely aspected new moon in Pisces today (Saturday 13th)brings a restful, inward looking reflective energy to the end of the astrological year. We're being offered the cosmic opportunity for a collective deep breath to bask in the ecstatic deliciousness of this dreamy lunation. After the year we've lived through the respite is welcome.
Divine Pisces New Moon
This moon reminds us of the feminine qualities of receiving, opening, allowing, magnetising. The lunar softness invites us deep within to hear our intuitive whispers. What new dreams are we seeding into the next cycle on the Spring equinox(northern hemisphere)?
New moons herald new beginnings, this one falling at the end of the astrological year asks us to reflect on our current harvest. What wisdoms do we wish to embody in the new turn of the astrological wheel?
New Moon Messages
The clear message of this moon is the desperate need to bring balance back into the world; through the recognition of the necessity of the feminine qualities of compassion, community and collaboration. 2020 allowed the imbalance of the masculine energies to gain momentum bringing to the fore command, control and power issues. Everything in life seeks homeostasis. The dream of this new moon is to birth the journey back to balance. To allow us once more to dance in the bliss of the sacred alchemical marriage of the masculine and feminine in all life.
Neptune, the oceanic ruler of the twelfth house has been stationed in Pisces since 2011. Now he is conjunct both the new moon and Venus. This opens the cosmic floodgates of divine love, mystical immersion and genius creative inspiration. Possibilities for earthly romance also bode well as do new opportunities for creating physical abundance. No pushing required for this birthing. The master key is taking time to allow and listen. To do absolutely nothing except dream. Spend the weekend soaking in candlelit bathtubs, listening to music, forest bathing, or meditating for longer than usual. Turn off your devices, tune out and tune IN. The rewards of such practices will be deep, rich and long-lasting.
With such potent cosmic divinity available we need to be aware of the shadow potential. The dark side of these potent Pisces energies can lead us down the rabbit hole of withdrawal, self-delusion, escapism and addictions. It is our conscious choosing of the wave we wish to ride that will determine the outcome.
We are being invited into the mystery, remain soft open and receptive. Destiny is calling. Wishing you all infinite new moon love?