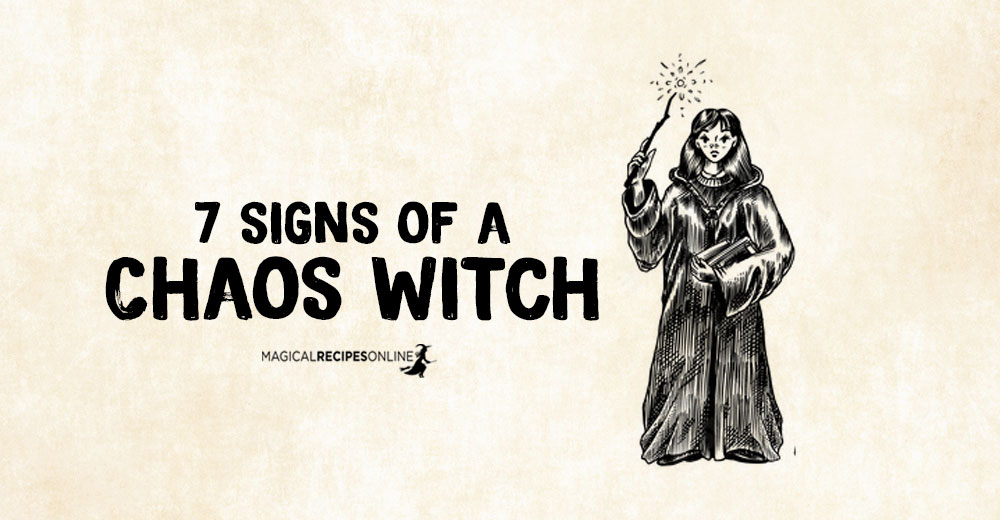 Can you be a Chaos Witch? Chaos witches are powerful magicians who draw their power from the element of chaos. They have a unique ability to manipulate and control reality through magic, often in unpredictable ways.
What (or better Who) is Chaos?
In Greek mythology, Chaos is the personification of the primordial void from which all else was born. He is a representation of complete disorder and confusion and is often considered to be the first being or entity that existed in the universe before any other gods or creatures. In some stories he is also said to have created Erebus, which would become the father/mother of famous gods before the Age of Men.
Chaos Witch and Witchcraft
Chaos witchcraft is a form of spiritual practice that seeks to use the power of chaos and spontaneity to manifest desired outcomes. It draws on influences from various belief systems, including wicca, and uses techniques such as divination, spell-casting, energy manipulation and visualization. Chaos witches often focus on using their intuition during rituals, allowing them to work with unpredictable energies in order to bring about change in their lives. Check here the signs of a Natural Born Witch.
Signs of a Chaos Witch
If you think you may be a chaos witch, here are seven signs that may indicate this is true:
1. Adrenaline freak Witches – Extreme Magical Practices
Similar to adrenaline freaks – you feel an intense connection to the chaotic elements of nature. Hence you are drawn to most powerful elements of Witchcraft like storms, eclipses, etc. As you can recall –  eclipse magic is probably the most powerful form of Witchcraft. Not for the faint-hearted. Extreme magical elements resonate with you on a deeper level than most people.
2. Breaking the old – crafting the New
You have an affinity for breaking down old structures and rebuilding them in new and interesting ways – whether those structures are physical objects or concepts like rules or regulations.
3. Unexpected Results in spells
Your magical spells seem to always take unexpected turns; even when following recipes closely your results rarely turn out as expected! This is probably something you noticed fro childhood.
4. Openminded
You tend to be more open-minded than others when it comes to possibilities outside of what is considered "normal" by society at large – including realms of chaos magic that other might find strange or frightening!
5. Change for you is not scary
You view change as something exciting rather than something scary; instead of resisting shifts in yourself or your environment you embrace them with enthusiasm (or at least curiosity).
6. Attract attention
Chaos witches tend to attract both positive and negative attention due their tendency towards bending boundaries and pushing against norms; people either love them or hate them!
7 . Seeking knowledge
Finally, chaos witches constantly seek knowledge – especially knowledge which helps them further understand how they can utilize their powers for greater good (or evil!) purposes.