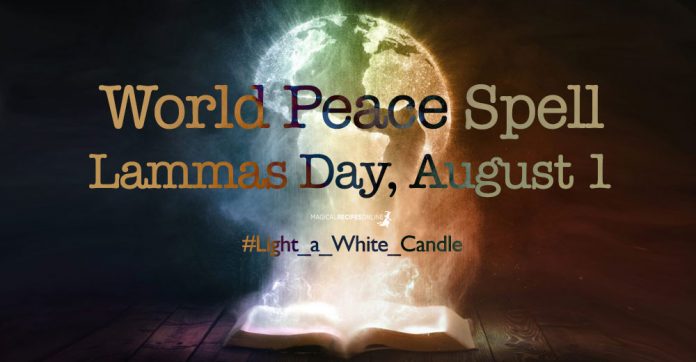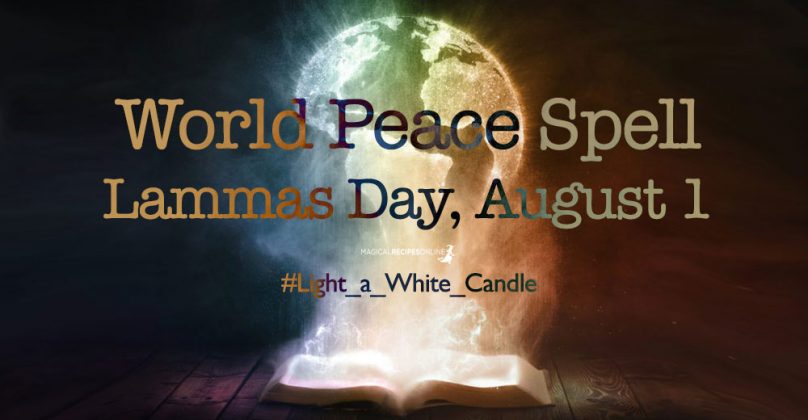 The World needs us. We have received the call. Dark forces are once again causing trouble and pain to millions of people. We should act. Help us cast a powerful Global Spell so that peace prevails in this World. You have the power! Lets all unite to this World Peace Spell!
If you are new to Magical Recipes Online, let us explain what is going to happen. After all, in 2016 we've decided to do this every year!
World Peace Spell
Lammas Day, August 1
#Light_a_White_Candle
The World Peace Spell
All you need to do is get a White Candle and charge it with your love for this world. Hold the
White candle
in your hands and think of everything that makes you smile in this World. A cute puppy? A dolphin jumping over the tides? The bright Moon shining over your city? Think of everything you love about this world. Romance, happiness, children, animals, nature… magic!
Take as much time as you need.
When you feel it's time, light up the candle and say out loud 9 times:
Love Shines, Peace Prevails.
Think of all these people who are now casting the same spell. Attune with this Global power. Let Love and Peace prevail in the World. The Spell doesn't have to be complicated especially now that all these thousands of people cast the same spell. Trust in our Divine Power. We Stand together. We Stand with Peace and Love.
TIP: Remember, when casting a spell to help others, you actually help yourself too by attuning to higher powers. This is the power of Good Magic. Everything you send, comes back to you thrice as strong!
Blessed be!
Discover, Play, Love!