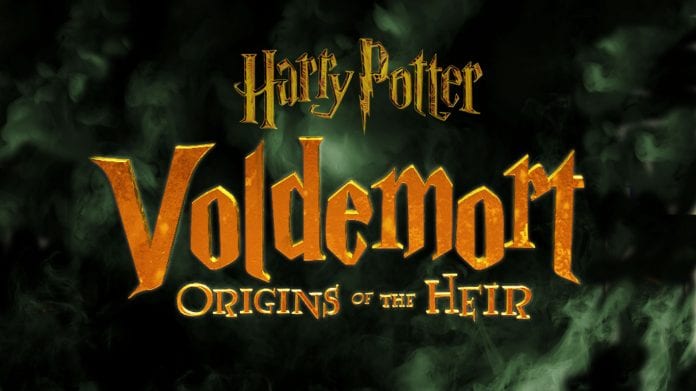 Great news for the Harry Potter fans. A Voldemort Movie is coming!
Voldemort: Origins of the Heir …
is an unofficial fan-made prequel to the Harry Potter film series. The series was created by Gianmaria Pezzato and Stefano Prestia and financed through a crowdfunding campaign in Kickstart. Although an anticipated and quite logical litigation with Warner Bros. ended the crowdfunding because of copyright violations, they later reached to a settlement and the film became a non-profit project, but a fan-based professional video.
"The only thing we can say is that they let us proceed with the film, in a non-profit way, obviously."
In other words, everything is fine since Origins of the Heir is only being released for free on YouTube.
Who makes the Voldemort Movie? Who's starring?
The movie intends to tell us the story of how Tom Marvolo Riddle goes from a troubled yet extremely talented young wizard to the rotten dark Lord Voldemort. Voldemort: Origins of the Heir depicts the story of Tom Riddle"s rise to power and the subsequent loss of his nose and his soul.
The official website for it says that "We [the creators] wondered: What made Tom Riddle become Voldemort? What happened in those years, and what really went down at Hogwarts when he came back? There are some clues in the books which have not been transposed at all in the movies, but a lot goes unspoken. This is the story we want to tell: the rise of the Dark Lord before Harry Potter and his first demise."
The story begins  with the murder of Hepzibah Smith, a descendant of the great ancient Hufflepuff family, by her household elf (a scandal very popular in Daily Prophet I bet). Grisha MacLaggen, another descendant – this time from the House Gryffindor – suspects Tom Riddle's involvement and tries to investigate the murder.
Who's directing Voldemort?
Although the movie may not be created with all these expensive and dazzling special effects and top-starring hollywood casting, we are very curious to watch the story behind the rise and the first fall of "you-know-who". The film will be ready by end of 2017 as mention in the official website of TryangleFilms which is responsible for the production of the movie. You can watch the official trailer here!