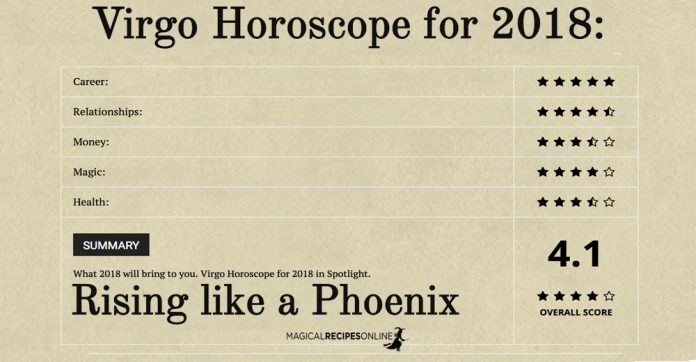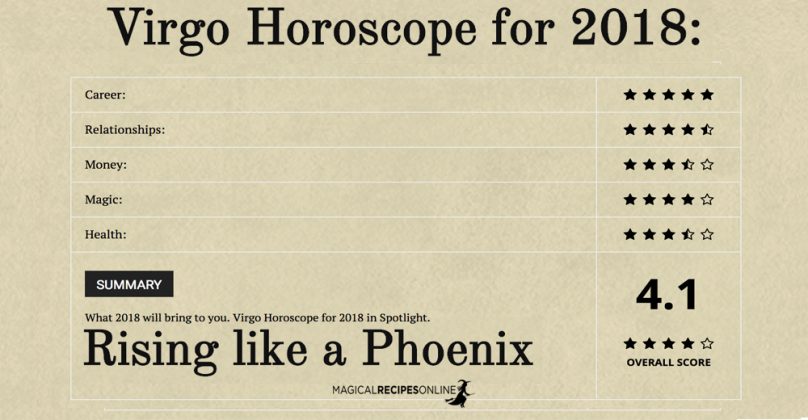 Virgo Horoscope for 2018: I know what you are thinking. Will we ever write something good for Virgo? Well, this is the year of constructive news and benevolent changes. It's not going to be an easy path but its definitely a good change.
Virgo Horoscope for 2018: Rising like a Phoenix
Let's take it step by step. During this year some remarkable things are going to happen. First of all, Saturn just entered your friendly Capricorn, marking a brand new era of beginnings and realizations. Moreover, this actually means that there is no longer this heavy burden on your home and family. You feel reborn like you've just came out of a tomb or a womb.
Now, Saturn is going to set new goals and stabilize your long term plans giving you fruitful results – at last! Of course this also means that responsibilities might be increased but somehow this is a good thing. You are amongst the hard workers of the zodiac circle.
There is more! Jupiter at least until November 2018 will boost all your plans providing you with additional good luck and optimism. You will attract new important people and you will feel much more playful and adventurous.
I'm not finished! There is more!!! Uranus will enter a brand new sign in May 2018, your friendly Taurus. Staying there for 5 months and returning in 2019 you will have the time to travel and expand your horizons. You may decide to continue your studies or engage in business with foreign countries. Also, You optimist will be restored and plans seem much more fruitful now!
Just a word of caution! As Mars will stay for about 5 months in Aquarius, you need to find a way to spend your energy wisely. You will also need to periodically ground yourself abolishing the excessive stress. Working out is a perfect advice but you also need to find a balance in it. During this time you are prone to accidents and minor health issues. Consult with your medical doctor!
Virgo Horoscope for 2018 in Spotlight:
Ok, let's say it. This is a Very good year for you guys. For most Virgos this is going to be a year of progress. Your creative aspects will get to work and you are now building a better future for you. However, the fact that this is a fruitful year doesn't mean you should neglect yourself. Find a way to recharge your energy so that you can accomplish even more!
Let's see some more detailed features of Virgo Horoscope of 2018.
Career:
A very good year to plant your goals in a fertile soil and see them flourish! What you've always dreamed may now come true in 2018!
Relationships:
You feel more attractive and this gives you the confidence you need to act in a creative way.
Tip: Now you can embark on your Qooest to find your Soulmate or make New Friends. Join the Free Witchy Social Network and begin your Qooest! Visit Qooest.com
Money:
Although this part of your life still needs improvement, in 2018 you will set the base for a bright new future! Your income will probably increase but so does your expenses!
Health:
Your vitality looks like a roller coaster. Hence you need to find quality time for you.
Magic:
A very good year to express your magical abilities and find teachers to show you the way !