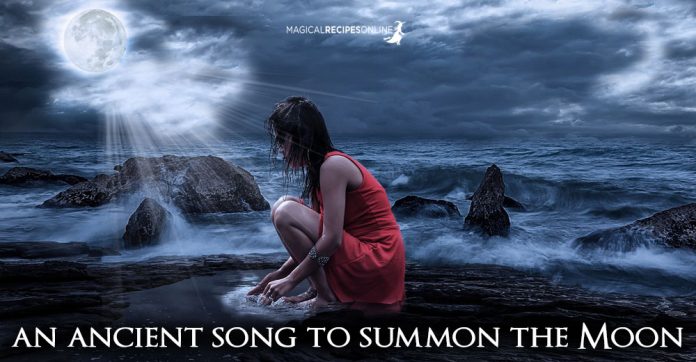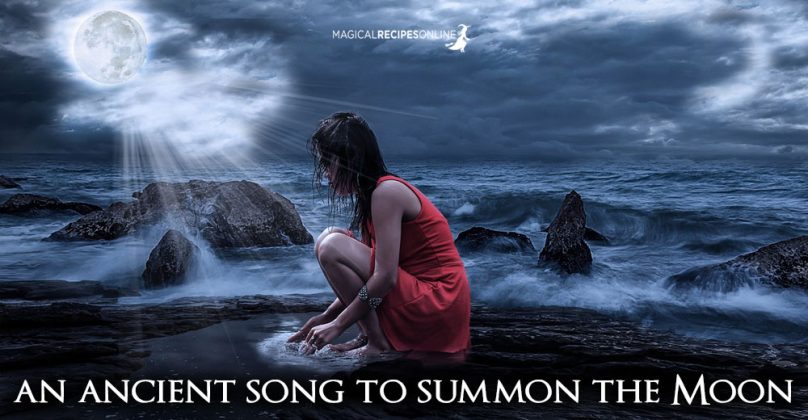 The Greek Pagan Metal band Kawir is well known in the underground scene of this music genre. Its name derives from the enigmatic ancient cthonic deities Cabeiri. The gods were worshipped in mystic initiations for which we have no detailed information. The origin of their cult should have come to the Greek world from the Phrygians who lived in Anatolia. They were worshipped in islands of the northern Aegean Sea. In the island of Samothrace in Greece one can visit the remnants of the sanctuary of the deities. Many people claim that the island has a unique energy.
Along with its sharp riffs and the melding of folk and metal elements in their music, Kawir are also characterized for their love for the Ancient Greek language. In earlier albums of them they sung exclusively, whereas some of their songs are hymns played in acoustic, traditional instruments.
The Orphic hymn to Selene (Moon)
One of these songs is the Orphic Hymn to the goddess Selene, namely the Moon. The text could be also considered as a spell one could address to the Blood Moon that is going to appear in the skies tomorrow.
The translation of the hymn is retrieved from this site:
TO THE MOON [SELENE], The Fumigation from Aromatics.
Hear, Goddess queen, diffusing silver light, bull-horn'd and wand'ring thro' the gloom of Night.
With stars surrounded, and with circuit wide Night's torch extending, thro' the heav'ns you ride:
Female and Male with borrow'd rays you shine, and now full-orb'd, now tending to decline.
Mother of ages, fruit-producing Moon [Mene], whose amber orb makes Night's reflected noon:
Lover of horses, splendid, queen of Night, all-seeing pow'r bedeck'd with starry light.
Lover of vigilance, the foe of strife, in peace rejoicing, and a prudent life:
Fair lamp of Night, its ornament and friend, who giv'st to Nature's works their destin'd end.
Queen of the stars, all-wife Diana hail! Deck'd with a graceful robe and shining veil;
Come, blessed Goddess, prudent, starry, bright, come moony-lamp with chaste and splendid light,
Shine on these sacred rites with prosp'rous rays, and pleas'd accept thy suppliant's mystic praise.
And here comes the Ancient Greek text for those familiar with Classics :
Εἰς Σελήνην, θυμίαμα ἀρώματα
Κλῦθι, θεὰ βασίλεια, φαεσφόρε, δῖα Σελήνη, ταυρόκερως Μήνη, νυκτιδρόμε, ἠεροφοῖτι, ἐννυχίη, δαιδ οῦχε, κόρη, εὐάστερε, Μήνη, αὐξομένη καὶ λειπομένη, θῆλύς τε καὶ ἄρσην, αὐγήτειρα, φίλιππε, χρόνου μῆτερ, φερέκαρπε, ἠλεκτρίς, βαρύθυμε, καταυγάστειρα, λοχείη, πανδερκής, φιλάγρυπνε, καλοῖς ἄστροισι βρύουσα, ἡσυχίῃ χαίρουσα καὶ εὐφρόνῃ ὀλβιομοίρῳ, λαμπετίη, χαριδῶτι, τελεσφόρε, νυκτὸς ἄγαλμα, ἀστράρχη, τανύπεπλ', ἑλικοδρόμε, πάνσοφε κούρη, ἐλθέ, μάκαιρ', εὔφρων, εὐάστερε, φέγγεϊ τρισσῷ λαμπομένη, σῴζουσα νέους ἱκέτας σέο κούρη.
Drawing down the Moon
The veneration of the ancient Greeks for the Moon Goddess is additionally manifested by this fact: The Drawing down the Moon ritual of the Wiccan traditions seems to have been inspired by practices of ancient Greek witches. This is indicated at the foreword of Margot Adler's work. The ancient witchcraft ritual is presented in the book Magic, Witchcraft, and Ghosts in the Greek and Roman Worlds: A Sourcebook by Daniel Ogden (2002, Oxford University Press). From the latter book (p. 238) comes the drawing of an Ancient Greek vase depicting the witches' ritual.
Phaethon