Tonight something really great is going to happen. When it gets dark, look at the sky, close to the moon and gaze Mars at its Brightest for the First Time In 15 Years. Last thing that happened was on 2003!
TONIGHT: Mars At Its Brightest, First Time In 15 Years
So, On Tuesday the 31st of July, an impressive event will take place. Planet Mars will approach Mother Earth. Hence, the Red planet will be so bright and so close to us. You don't need a telescope!
Mars will have an orange-red tinted and will be only 57.6 million kilometers away from the Earth but it will not be able to surpass the 2003 record where it was 55,8 million kilometers. This happens every 60.000 years!
Mars which is half the size of the Earth will appear in the sky about 75 times smaller than the Moon. As the orbit of the Red Planet approached Earth, between 7th of July and 7th of September it will shine more strongly than Jupiter and will be the fourth lightest object after the Sun, the Moon and Venus!
Do you know what this means? It means that Mars – who by the way is Retrograde – affect this Realm more profoundly than usual. It messes with our emotions, our passions and our instincts. No wonder why many Witches try to tap into this power and direct in for their spellcasting. This is a unique opportunity!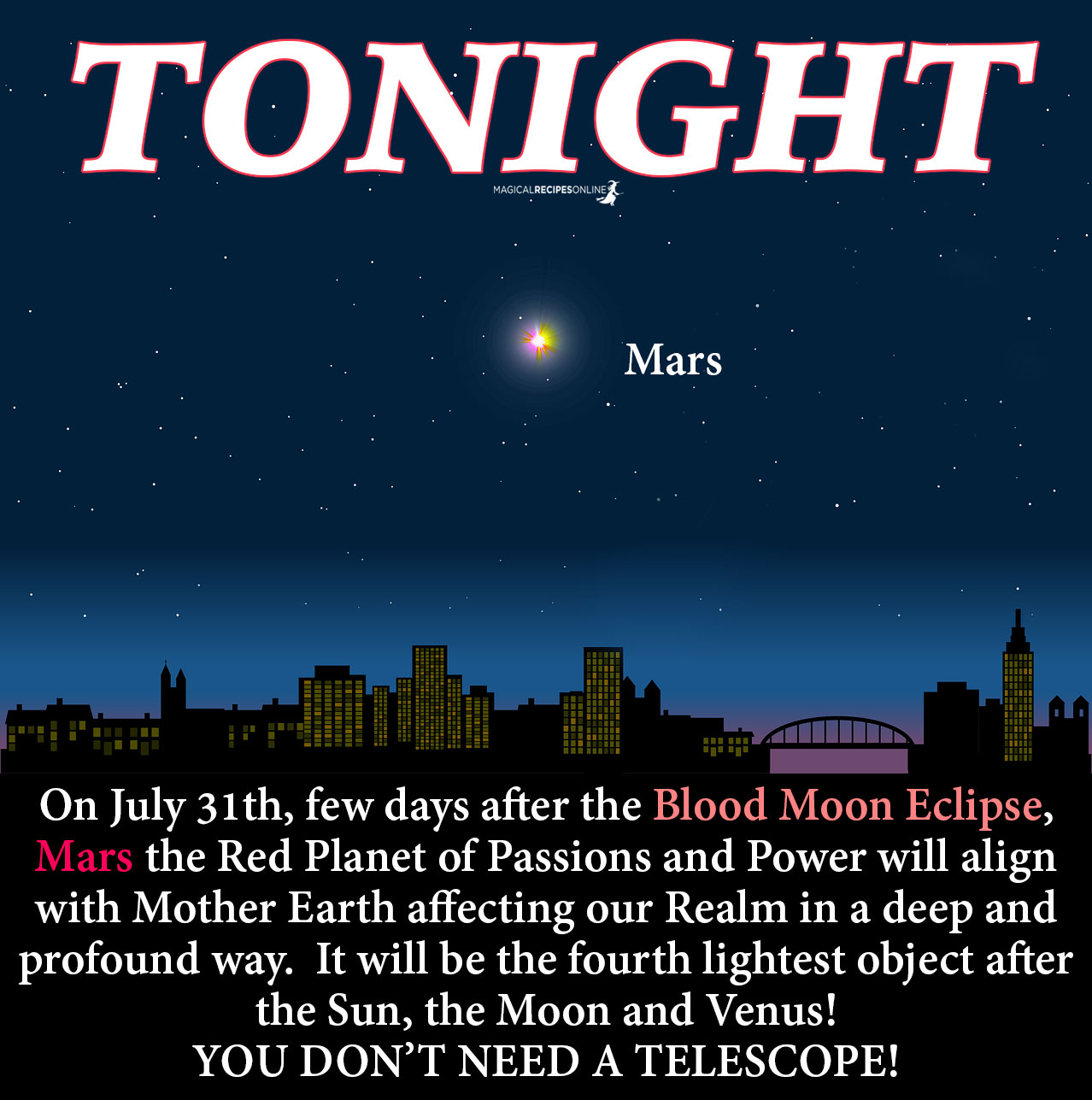 Every 2 years the 2 neighboring planets (Earth and Mars) are aligned, with the Earth in the middle an astrologically significant phenomenon. But this year, something really great just happened. This years opposite aspect, took place on July the 27th the same day of the spectacularly long lasting Blood Moon Eclipse.
TiP: Light a Red Candle, and inscribe the name "ΑΡΗΣ" on it, which is actually the ancient name of the planet Mars (Ares in Greek). Ask from the Red Planet to give you the energy you need to move on, fight against evil, and fulfill your dreams!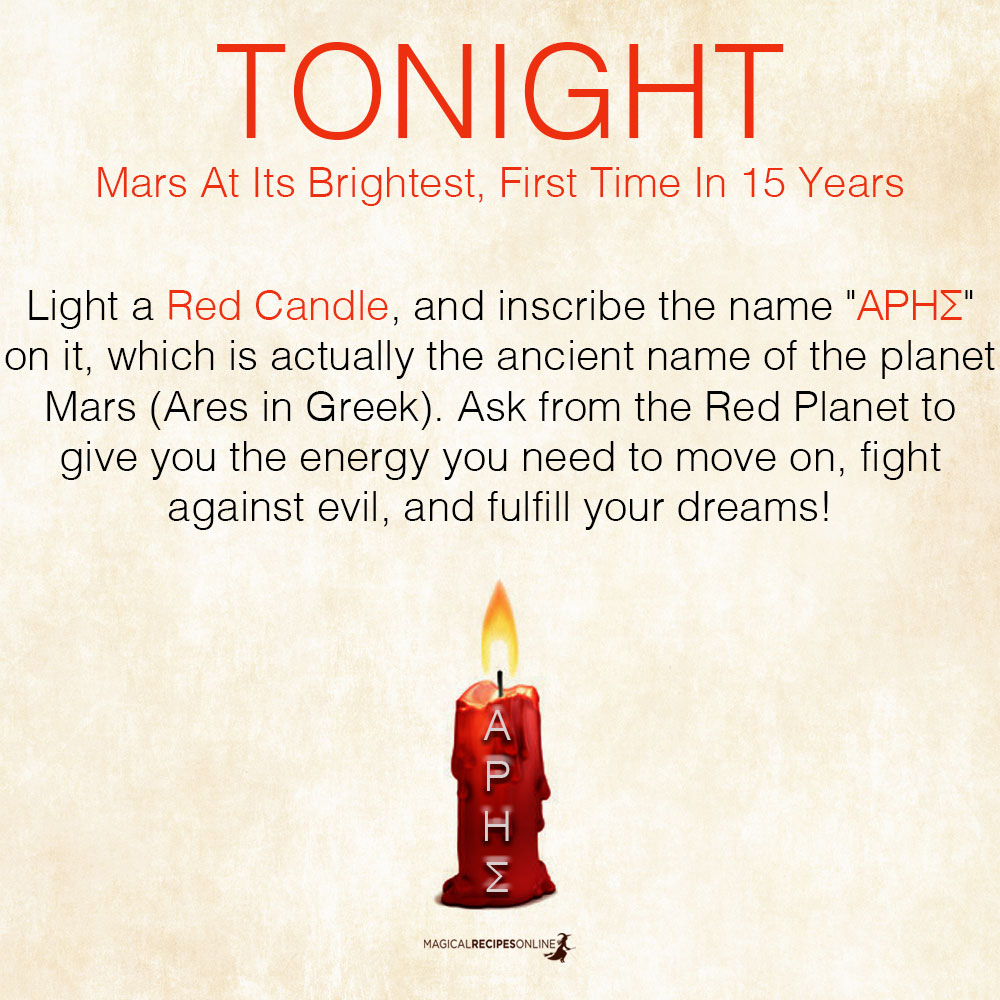 The next closest distance between Mars and Earth will be in October 2020 and the subsequent opposition of the 2 planets in September 2035. This period the american rover opportunity has to face the most difficult mission because Mars is in the midst of a great sandstorm that has covered almost the entire planet.