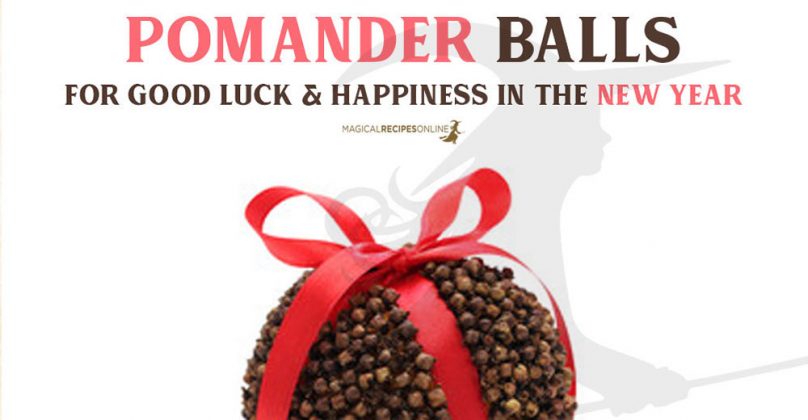 Beloved ones you may have started your preparations for a blessed Yule and fortunately looking forward to a Merrier New Year leaving behind the challenges that this year posed to all humanity. We are going to look at a creative and fun activity on how to create a magical pomander ball, a magical charm to bring blessings for the new Year. Pomander balls were created by witches for many reasons and the process is similar. This recipe is for a charm to bring blessing and act as a reminder of the Warmth of the Sun during the cold winter.
Pomander Balls: Phase 1
Ingredients:
A firm round orange with no bruises
A large needle
Find an orange which has no external bruises or signs of decay. Choose an orange that looks bright and smells perfectly for you. On a Sunday, use the needle to pierce the skin of the orange and using circular moves open small round holes. Don't go too deep in the skin, you want to avoid getting too deep reaching the flesh. Pierce in each hole a clove and try to have each clove touching each other forming circles around the orange. Once the fruit is covered with cloves let it dry out in a dry place preferably in a paper bag for at least 2 weeks, change the paper bag if needed. After two weeks prepare the following.
Pomander Balls: Phase 2
Ingredients:
2 teaspoons of ground cinnamon
1 teaspoon of finely chopped bay leaves (use scissors)
1 teaspoon of ground cloves
1 teaspoon of ground nutmeg
1/2 teaspoon of orris root (you can use up to 1 teaspoon if you prefer)
Create a powder mix of the above. Please the orange in a large towel (or paper towel) and sprinkle the dust on the orange, repeating with any dust that has fallen off ensuring to cover the entire orange. Alternatively you can roll the orange on the powder but do this gently – I still advice to use the first method. Once finished let the orange sit for another 7-10 days. You should decorate the orange with a red or golden ribbon. When tying the orange say the following:
'Ribbons of Gold now bring Good Luck,
Prosperity and Happiness follow my path."
If you want to hang the ball I suggest to put the fruit in a square of netting to avoid any accidents. You can tie the ribbons at the top of the netting following the same.
You can tie the ball near a window or leave it as a decoration on the table. For extra potency place it on your alter during your Yule celebrations and leave it as long as you like.
If the orange goes bad for any reason do not worry. It has served another purpose absorbing any negativity. Simply bury it in the ground and saying:
"Orange of Gold, thank you for your Gifts.
Buried in this Earth, all negativity now leaves.
Renewed by the Sun, only blessings I find on my path."