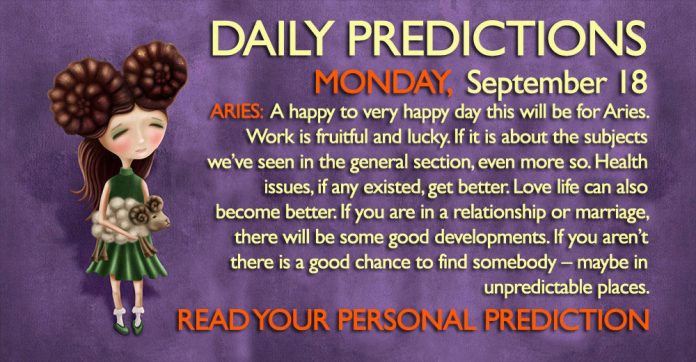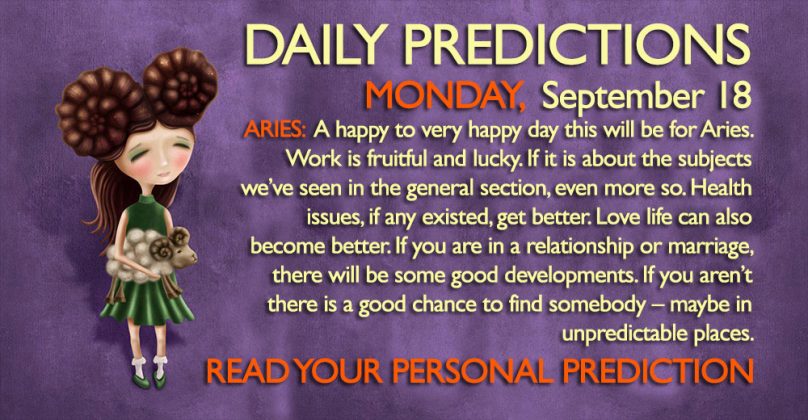 General Daily Predictions: Today will be an interesting day with love, art and magic related to those subjects being very strong. Moon, from Leo, will keep supporting Jupiter's and Saturn's hexagon, through a conjunction with Venus, which, as we've seen forms a hexagon with Jupiter and a triangle with Saturn. Venus today also forms a perfect triangle with Uranus in Aries. This is a long lasting beneficial aspect, and one of the reasons magic, art and love are so strong this period. Today, though, this triangle will be even stronger, as, obviously, Moon will also form a triangle with Uranus.
Then the Moon will proceed in Virgo and from there it will form a conjunction with Mars and Mercury, who, also are in a conjunction amongst themselves. Because of that Venus and Mars will be in an indirect conjunction for most of the day, through Moon's influences. Of course, the same will happen between Venus and Mercury. Love, sex, health, trade and the arts all receive a great amount of blessings because of these "aspects".
So, this is going to be a very good day for all, but even better for those whose interests and jobs are amongst the subjects the planets favour. The only negative part, is a four hours long period of the Moon being void of course. This will happen from 00:55 to 4:52 UT. But, as we have explained before, the void of course is not a negative happening. It's just a period when initiating new projects, and receiving important decisions is not favoured or advised.
Leo and Virgo will be the luckiest zodiacs of the day. Aries will be also very lucky, just not as much. Pisces and Aquarius will be the less lucky zodiac. Once again, it won't be a bad day for them either. Just not as lucky as for the rest of the zodiacs.
Daily Predictions for Aries:
A happy to very happy day this will be for Aries. Work is fruitful and lucky. If it is about the subjects we've seen in the general section, even more so. Health issues, if any existed, get better. Love life can also become better. If you are in a relationship or marriage, there will be some good developments. If you aren't there is a good chance to find somebody – maybe in unpredictable places.
Daily Predictions for Taurus:
A good and happy day. Love life is favoured, especially for those in an already happy relationship or marriage. For the singles not as much. It is a lucky day on the matter for them too, but only slightly. Arts of all kinds are favoured though. If you are working in the field or practising one as a hobby, find some time to engage yourself with your art.
Daily Predictions for Gemini:
Family and friends use most of your time today, but in a pleasant way. Dealing with family can become a little tensed, but it leaves a nice aftertaste regardless. Phone can take some of your time. More than some if your work is based on it. If it's for personal reasons, it will be a pleasant experience. If it is for work, it will be a beneficial investment of your time.
Daily Predictions for Cancer:
Like Gemini, if your work is done through phone, this can be time consuming, but it will be very fruitful. Other than that, financials receive a beneficial influence, one way or an other. In some cases, this can actually mean that you – joyfully – spend some money, probably for your important people, and this makes you feel more wealthy inside you. This is, in fact, an experience of prosperity. Keep this feeling alive and it will "summon" more wealth to you.
Daily Predictions for Leo:
Financials receive a great amount of blessings, and this makes you feel good for yourself. This feeling, in return, enhances your shine and all-round good luck. In the same time, you may spend some money on yourself and your appearance. This is a good thing, as long as you avoid a tendency to overdo it.
Daily Predictions for Virgo:
Your intuition and your visualisation powers are still strong. Do make a good use of them. Today you feel strong, and communicative. You want to share yourself with the world and impress everybody. You have a good chance to achieve that, but try to tame your bragging tendency in order to successfully do it.
Daily Predictions for Libra:
Your imagination is lively. Sometimes, too lively. This is good, if you are using it for creative work or visualisation. But if you are using it to explain and understand how your friends and important somebody feels about you, or what they meant with what they did or said, then it can lead you to some misunderstandings. Other than that, it's a good day to spend with other people. The more the merrier.
Daily Predictions for Scorpio:
Meeting clients (or possible clients), advertisers and other actions that intend to promote your business by making it more widely known, is something you want to do today. You'll probably do it, even if you can't really schedule it. It will happen. If you don't have your own business and your job has nothing to do with promotion, this will be a pleasant day. Very capable for promoting or nurturing your life-plans. It simply won't be so obviously special.
Daily Predictions for Sagittarius:
A very good day for students and for those studying to better their knowledge in their subject of work. Mostly happy and creative in every other aspect of it too. If you are thinking on moving in an other place or country, this day may present you with some opportunities or valuable information.
Daily Predictions for Capricorn:
A good and beneficial day for most Capricorns, but even more so for artists and even more for authors, poets, actors, dancers and the like. Today you may find yourself offering or receiving much love and care. Sometime from, or to, people you don't keep a close contact with.
Daily Predictions for Aquarius:
A very good day for the married or anyhow engaged ones. If there were problems there, today they vanish or at least lose much of their influence. If there weren't any, today you appreciate your partner, and your luck of being with them, more. The same can also happen from their perspective as well. Sexual "resurrection" is both possible and advisable. For the singles, this can be a lucky day for love matters, although they don't receive as much favour as those in a relationship in the matter.
Daily Predictions for Pisces:
Pisces in a relationship or a marriage will enjoy more the day. Some relationships will turn more serious than they used to be, and in a happy way. Moving in together, in some cases, can happen or be decided. Work also receives some blessings. It's a good day for business deals and for meeting with your partners if you have any.
Astrology and Magic:
A powerful day for all magic. Magic related with the arts and love and secondary with trade and business promotion is favoured the most.
That's all. Have fun and enjoy your day.