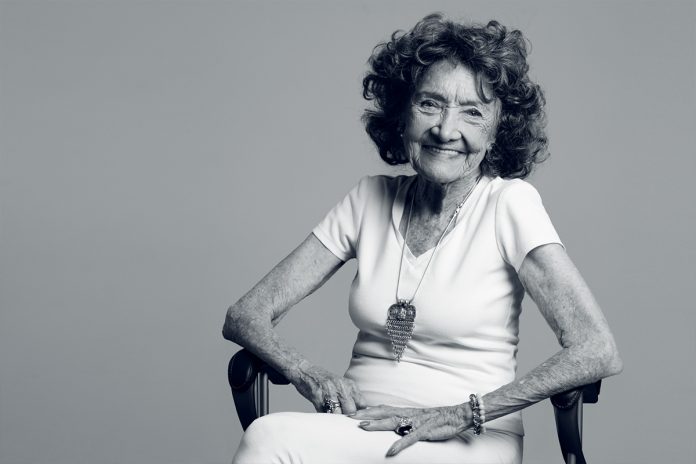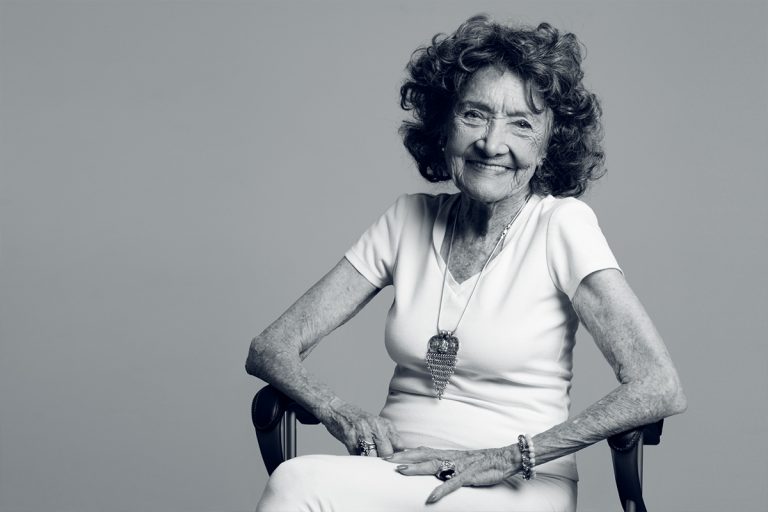 Tao Porchon-Lynch is a 99 years old lively and absolutely healthy lady of French-Indian origin. While many of her peers should be retired since several years, Tao is an active yoga master who still teaches six to eight classes in New York.
This amazing woman started practicing yoga 70 years ago. She discovered yoga when she was eight years in India. As a young girl she got so excited by the dexterity of the yogis that she wanted to imitate them. As she stated in an interview with Guinness World Records, "I wanted to do the amazing things that they were doing with their bodies".
The beautiful model and actress that became a yoga teacher
In an early age, Tao Porchon-Lynch's good looks and talent gave her the chance to work as in the fashion industry, even receiving a price for "the Best legs of Europe".
After the war, she worked as an actress in England, France and the USA (under contract to MGM). In the 60's and 70's she wrote screenplays and documentaries. Due to her familiarity with India, she experienced and recorded events of the modern history of this enormous country in a way that few Westerners could witness. A fruit of her knowledge on India was the documentary "To Light A Candle". This is about the 100-year-old philanthropist, Welthy Fisher and her work in education and literacy in India.
The great turning point though occurred in 1967 when Tao decided to dedicate herself to yoga. Since then, she has been teaching yoga all over the world. In 1976 she was one of the founders of the Yoga Teachers Alliance, now known as the Yoga Teachers Association. In accordance with her previous activism in India, she also participated in the Yoga for Peace International Peace Conference. This took place in 1995 in Israel.
Her daily morning mantra
Tao's daily mantra is "There Is Nothing You Cannot Do". Every new day is for her a new challenge to become better and more creative. As she states it:
"When I wake up in the morning I say to myself, 'this is going to be the best day of my life'. I don't want to wake up and think, 'oh I have to do this, oh I have to do that'. I don't believe in that at all. I really and truly believe, that whatever you put in your mind materializes."
When she is asked how yoga has enlightened her way, she responds:
"It taught me first, how to breathe, how to look at things in life, don't jump to conclusions – feel what's going on inside of you and determine if it's worth spending time bemoaning things that seem wrong. I don't want to sit there and think about the bad things that have happened. I am only interested in what I can do."
A recognized author and an ageless source of inspiration
The list of her endeavors and deeds is long. Along with Yoga and her past career, Tao has also become a famous author. She published an autobiography called Dancing Light: The Spiritual Side of Being Through the Eyes of a Modern Yoga Master. This won a 2016 IPPY Award and 2016 International Book Awards in three categories including Autobiography, Spirituality and Best Cover Design: Non-Fiction. Her newest book has the title Shining Bright: Quotes and Images to Inspire Optimism, Gratitude & Belief in Your Limitless Potential. She is also preparing a book about her memories from India.
To complete the list, Tao is also a Wine enthusiast! She is the publisher and editor-in-chief of the wine appreciation magazine, The Beverage Communicator.
Joy and the spark of energy are the secrets of success
Tao is a cheerful person with a beautiful and gentle smile on her face. Her principle is to let the sunshine into life in order to unfold our full human potential.
What we should do is to harness the power within us. In her yoga lessons she teaches discipline and control of the body and mind. According to her yoga philosophy, what we should do while we practice a certain yoga position is to tap into the primal spark of energy that all of us receive from the universe. This is something that every human being can do irrespective of religious beliefs. And this is what connects us with the rest forms of life on our planet.
On this page you can follow the news about this wonderful and inspiring woman.
Phaethon
See also:
Morning Ritual for Energy and Good Luck
How to Change Your Behaviour Instantly