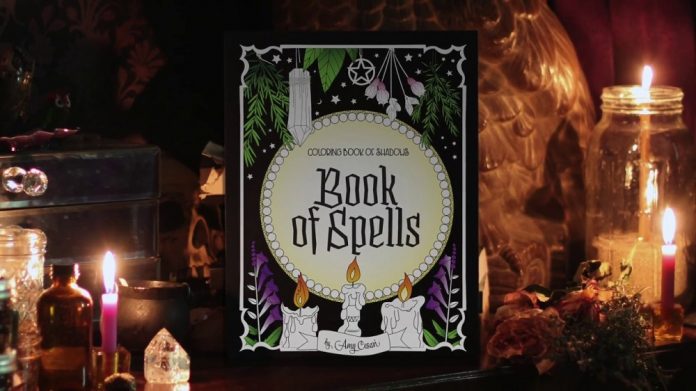 A Magical Recipes Online suggestion: The "Coloring Book of Shadows: Book of Spells", a work published by the author and illustrator Amy Cesari promises to unlock the magic of your own spells!
This is how the back cover of the edition presents Cesari's publication:
Want to deepen and explore the power of your magic spells? A di­fferent kind of spell book, The Book of Spells is a visual canvas for you to color, ref‑ect, and unlock your own magical style.
Includes over 60 pages of original illustrations, like useful correspondence charts to color, nine spells to try, and lots of room for you to write and create.
Take your spellwork to the next level and see what kind of magic you have, just waiting to be unlocked!
Printed only on one side of the page.
60+ pages of coloring, framed notes, and magical illustrations
A creative way to deepen your spellwork and practice
The Book of Shadows has received amazingly positive reviews both in amazon and in goodreads.
Find out what kind of magic you have, just waiting to be unlocked!
New to spells? This book includes an appendix with all of the basic instructions you need to get started.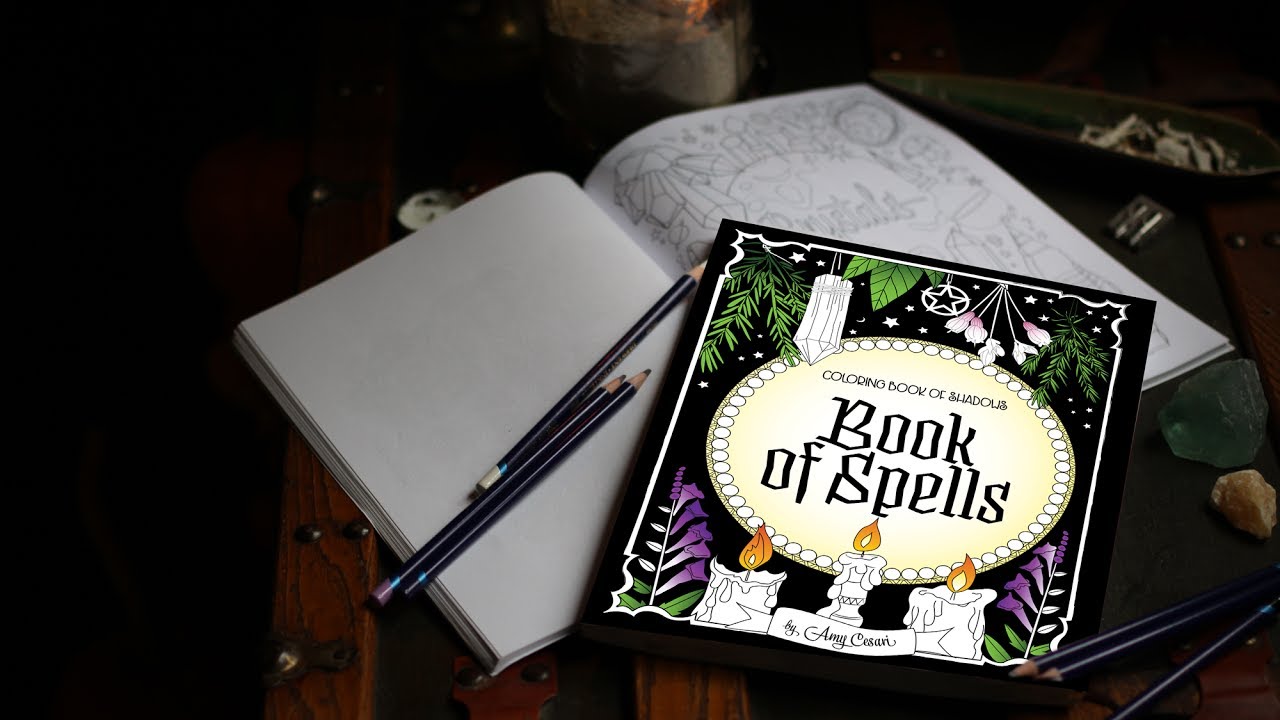 Included Correspondence and Reference Charts:
Moon Phases
Days of the Week
Wheel of the Year
The 4 Corners (Elements)
The Pentacle
Time of Day
The Zodiac
The Planets, Moon and Sun
Color Correspondence
Visual Correspondence Charts (Herb, Crystal, Colors, and other Magical Elements)
Abundance
Banishing
Healing
Love
Protection
Luck & Success
Purification
Spiritual Connection
Check some of the content that is available on the website of the publication:
See also:
The Infinity Mirror Spell: Arouse the Creative Chaos within