General Daily Predictions: Today, the Moon, from Sagittarius, opposes Venus, in Gemini. It also forms a hexagon with Mars, in Aquarius.
Also today, Mercury enters Aries, and its hexagon with Saturn becomes accurate.
So, this will be a somewhat tensed day, with the the potency to become quite a good one.
Aquarius will be the luckiest zodiac of the day. Gemini will be the one receiving the most stress.
Tonight we Welcome Mercury in Aries with his incense.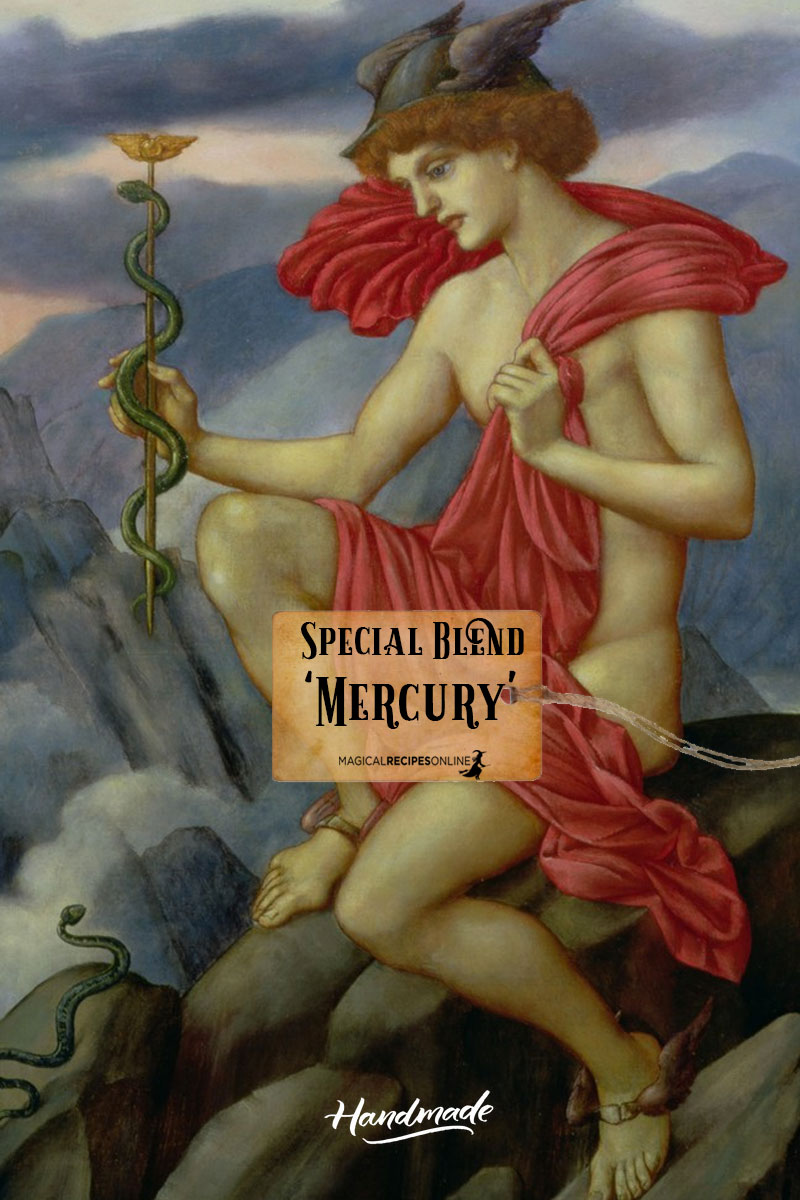 Daily Predictions for Aries:
This can be quite a tiresome day. In some cases it's your mood and mindset that make it more tiresome and stressful than it is. In the same time, though, productivity is good. Focusing on the task at hand, can help you a lot.
Daily Predictions for Taurus:
Work career and business matters receive mostly beneficial energies. Successes in the field can be achieved. Money, on the other hand, receives some stress. This isn't an auspicious day for deciding on important investments, either.
Daily Predictions for Gemini:
Love and social life receives some stress, today. Long distance relationships, though, won't feel this influence as strongly. They can even have some good developments. Also, studies, researches and the like receive support.
Daily Predictions for Cancer:
Work can be quite stressful, but it's also quite productive and successful. Also, health might stress toy a bit, but it receives mostly healing energies. If you've been facing problems there, expect some good developments.
Daily Predictions for Leo:
Love life receives mostly beneficial energies, today, although some tension might appear, especially for those communicating with their other half via email, texts and similar means. Also, friends can worry you, or stress you.
Daily Predictions for Virgo:
Health receives beneficial energies, today. You family's health, too. Family though can stress you a bit. Especially regarding your work. Also, work seems stressful, but in order.
Daily Predictions for Libra:
Productivity and creativity receive some support, today. Love life, too. Your friends and colleagues, though, can cause you some stress. Also, studies and similar activities can be more challenging than usual.
Daily Predictions for Scorpio:
Money receives some supportive influences. Expenses, though, can be somewhat demanding and pressing. Also, this is an auspicious day for taking care of your home's needs.
Daily Predictions for Sagittarius:
Friends, partners, your other half and other important people of your life can cause you some stress. In the same time, though, working on bettering these relationships receives support. Also, productivity is quite good.
Daily Predictions for Capricorn:
Health, your emotional condition and your mood need some of your care and support, today. Work can also be somewhat more stressful than you'd expect. Money, though, receives good energies. It's also a good day for deciding significant changes in your financial policies.
Daily Predictions for Aquarius:
Social activity receives some stress, today. On the other hand, promoting your professional web pages and social media receives support. Online jobs and businesses, too.
Daily Predictions for Pisces:
Work and business matters receive some stress, today, although this is not a bad day for such matters. Keeping a flexible mindset can help a lot. Also, your mind is quite capable of taking good decisions under pressure.
Astrology and Magic:
Fire magic receives some extra support, today.
That's all. Have fun and enjoy your day!