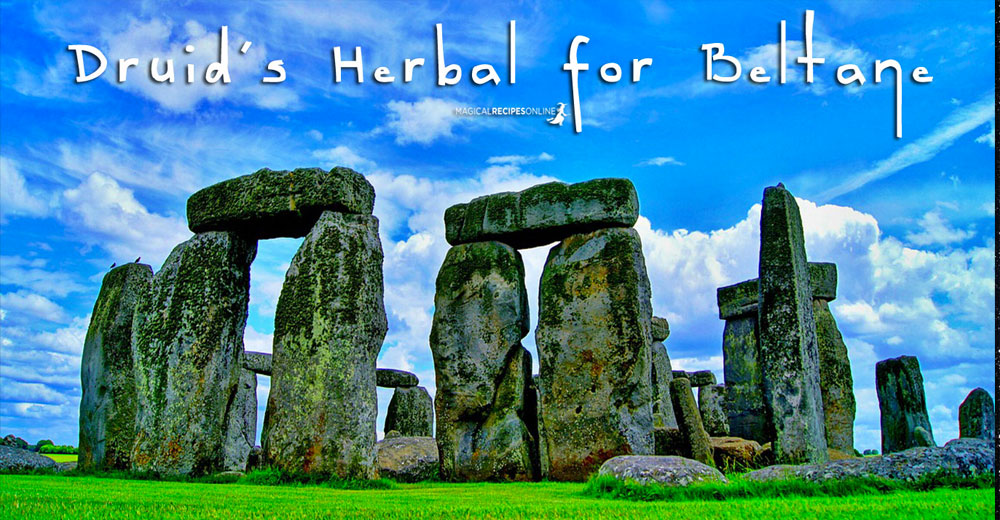 As you may have understood and felt Beltane is weaving its power already. Mother Earth is showing her grace and beauty and everything is ready to receive the Divine blessing of life and love. And here we are my fellow travelers ready to dance in the sacred rhythms of Earth. Beltane is here!
The Herbs of Beltane
Wise Witches of South and North, East and West I am happy to reveal to you the herbs of the Beltane. These powerful resources will empower your ritual for this sacred day, create a unique atmosphere for you and your loved ones and cover you with their invisible but omnipotent mantle of love.
Now, I created a list of herbs that you can burn in your ritual (bon)fire either indoors or outdoors and decorate your altar. Use these herbs in a fresh, dried or oil form as you please. I leave the selection to you but I share with you a recipe for a Beltane incense as well.
Herbs you can use to celebrate Beltane:
Almond, clover, daisy, frankincense, hawthorn, honeysuckle, iris (orris root), ivy, lavender, lemon verbena, lilac, marigold, myrtle, musk, orchid root, passionflower, rose, rowan, saffron, vanilla, vervain, violet, woodruff and wild mallow.
This is the magical recipe that I propose to you for the celebration of Beltane:
Tip
Use rowan wood in your fire as it will give its extra magic sparkle for the celebration of the day and will warm the soul of all who participate.
In addition you may want to add for extra potency these herbs to the above recipe:
½ part honeysuckle ½ part vanilla ½ part musk