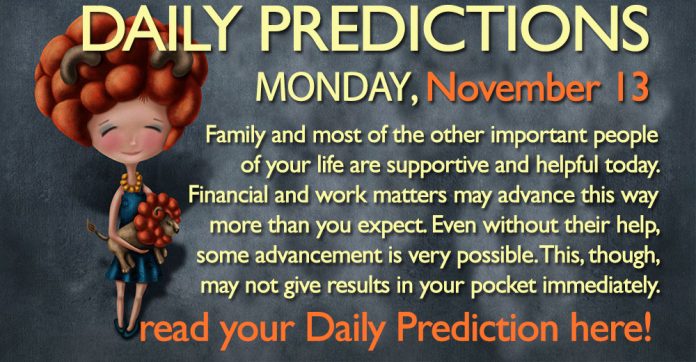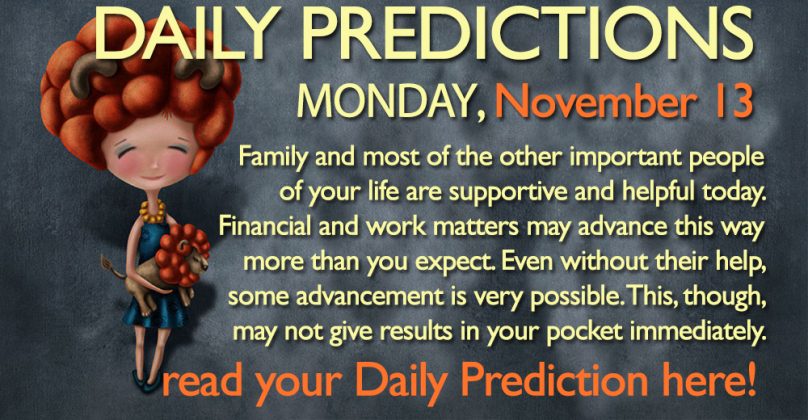 General Daily Predictions: Today the Moon from Virgo forms a triangle with Pluto in Capricorn and a hexagon with the Sun in Scorpio. It also opposes the retrograde Chiron in Pisces and squares Saturn in Sagittarius. Saturn and Chiron are in a square, which has calmed down. Today though, as the Moon stresses both planets, the square amongst them becomes perceptible. Calming one of these strict teachers is a wise strategy. Back to the Moon now, it will be void of course for about seven and a half hours, from 15:45 to 23:26 UT. Then it will enter Libra.
There are some other strong aspects which become accurate today. Mercury from Sagittarius squares the retrograde Neptune in Pisces. As we've said yesterday, Neptune is well supported, but Mercury is not the Moon. This square will be active until the 22nd of the month, so to a degree we will feel its influence. Also, Venus accurately conjuncts Jupiter in Scorpio. This is one of the luckiest astrological aspects. It's influence is already part of our lives, and it will continue being perceivable for ten more days, until the 23rd of the month.
Mercury has also started forming a hexagon with Mars in Libra. This hexagon will be accurate in the 17th of the month, with both planets in direct motion, and then once again in the 6th of December, when Mercury will be in retrograde motion. It will be active until the 13th of December. Until the 3rd of December, when Mercury will turn retrograde, it will be more auspicious.
So, in short, I'll consider this a mostly good day. Scorpio will be by far the luckiest zodiac and then Capricorn, and probably Virgo. Sagittarius and Pisces are certainly the most stressed ones.
Daily Predictions for Aries:
Your sexual energy, including your self-confidence and seductiveness, is even stronger today and much more bright than yesterday. Prosperity, fame and sex magic are very, very promising for you today. Your pessimistic and negative thinking is also stronger today, though.
Daily Predictions for Taurus:
There is a great emphasis in love today, and a mostly beneficial one, that is. Meeting lovers, new or not, is very possible. Places of entertainment and those of studying are the most auspicious ones. Sexual energy though is troubled, and this affects your mood and whole day. Try to give yourself as much love and support as you can.
Daily Predictions for Gemini:
Family and home are still a major part of your day. At least according to importance. It still is a benefited aspect, so don't expect major problems. Again today there may be a tension with your spouse. Try cuddling, kissing and sex instead of discussions.
Daily Predictions for Cancer:
Spending time with friends even more auspicious than yesterday. And much happier, too. The possibility to find a love interest through them is also higher. If you are already in a relationship, having fun together with common friends may be just what will make your day, or more. Head is still a little sensitive. Surgical operations are inauspicious. Avoid them today, if you can.
Daily Predictions for Leo:
Family and most of the other important people of your life are supportive and helpful today. Financial and work matters may advance this way more than you expect. Even without their help, some advancement is very possible. This, though, may not give results in your pocket immediately,
Daily Predictions for Virgo:
Avoid serious discussions with your family, if possible. Any stress you may face will come from there. This may be unavoidable, though. Other than that, your day is very good and happy. All other aspects of your life are favoured.
Daily Predictions for Libra:
This is mostly a better edition of yesterday. Organising expenses and planing your financial strategies are both even more auspicious. On top of that, your imagination and intuition on the subject is very strong. Important friends, siblings or kids may stress you a little, though.
Daily Predictions for Scorpio:
I said, you are by far the luckiest. What else is there to say? You may face some stress about your financials. This can be related to computers, internet, or similar things. Take care of your gadgets, update your firewalls, be aware of scams and all will be good.
Daily Predictions for Sagittarius:
Everything regarding your career and its advancement is favoured today. Sending CVs is still auspicious. Try your luck, if you want, in games of luck, but don't overdo it. The starts support you, but they don't guarantee your victory. Your self-confidence is still not perfect, but it gets better.
Daily Predictions for Capricorn:
This is certainly a better day than yesterday. Friends are all around you, but in a way you enjoy it. Business proceed nicely. Internet based business will be even more blessed. Stress can be overwhelming from time to time, without a reason strong enough to support this. Realise that and calm yourself.
Daily Predictions for Aquarius:
Career matters are still auspicious and lucky. Even more, today money is also a bit lucky and less stressful. Long distance fresh relationships may suffer a little in communication today. Meeting new people through internet and similar services doesn't seem promising for the day.
Daily Predictions for Pisces:
Business partnerships can cause some stress today. In some cases even breaking up of a partnership is possible. Oddly, if you are searching a new partner, this is much more auspicious. Also, a partnership may be proposed to you. Think carefuly, if this happens, but in most cases, it will be a good proposal.
Astrology and Magic:
Once again, all magic is strong today. Love, beauty, sexuality, prosperity and communication with spirits are even more so.
That's all. Have fun and enjoy your day.