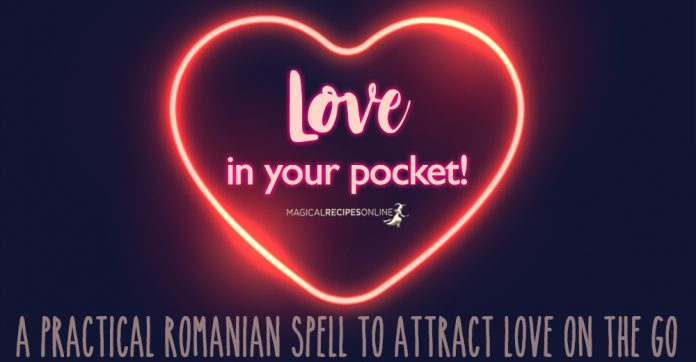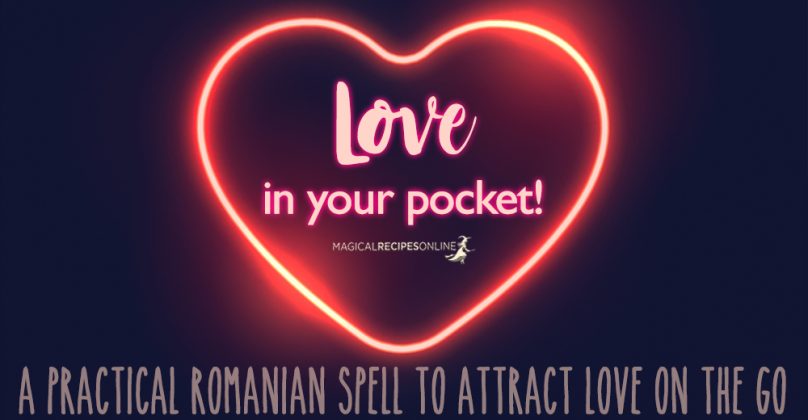 Love in your pocket! A practical Romanian spell to help you attract love on the go!
I have a very good friend in Romania that shared with me a very popular spell to attract love, especially after the New Year when we are all reseting our habits and Witches have put their goals together during the Winter Solstice.
The 'Putzi'
In Romania, they create a conjure bag which Witches carry with them to attract love. Both the bag and the spell (where it has taken its name) are called 'putzi' which translates as "pocket". The good aspects of this spell is that it is relatively simple, it is portable and oh my god that bags smells so nice.
The actual bag is usually a red bag made of either velvet, silk or flannel depending on the material the witch could find, but my friend says that red silk works best to her experience. The bag should be relatively small for the Witch to carry around her either in his/her pocket or in his/her underwear (I am not sure how comfortable is this for many but anyway!). A putzi is ideally being made on a Friday night or during a Full Moon night.
Your putzi should contain 9 ingredients which according to her are the following but feel free to adjust as required:
The Love in Your Pocket Spell:
After all 8 ingredients have been placed in the bag it should be perfumed with either Rose Water/Oil or Neroli-Orange Blossom oil/hydrosol which acts as the 9th ingredient
Then the bag is being closed and the Witch seals it with a kiss while inhaling the perfume. This is the smell of Love!
I hope you enjoyed the spell as much as I did as it is relatively different from what we have seen before.