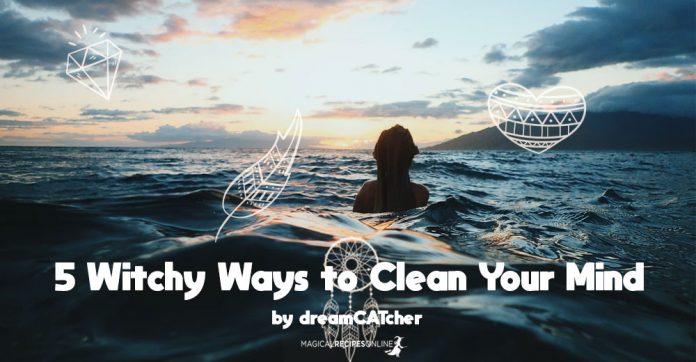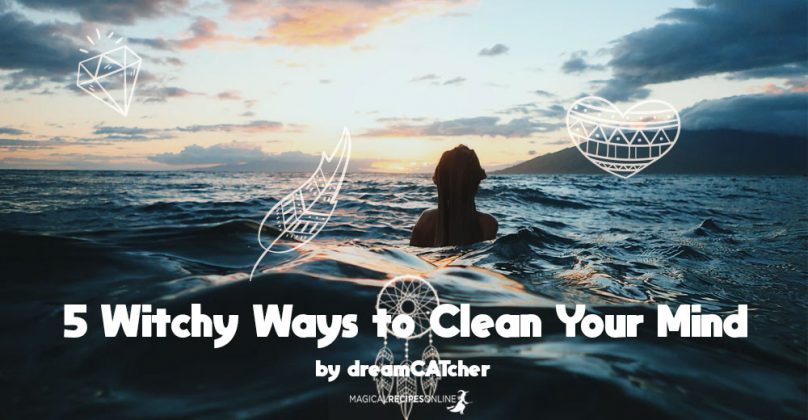 Μany times our mind is uncontrollable, it runs like a little child that can not stay still, not even for one moment. Does it sound familiar? Usually when trying to be concentrated all the time, we can manage exactly the opposite. But can we torture our mind, our thoughts? Don't you need a Witchy Way to Clean Your Mind?
5 Witchy Ways to Clean Your Mind
Just think of it! You are constantly received information and stimuli due to our modern way of living. Getting regular updates from the social media, e-mails, phone calls, advertisements etc can really mess with your head. This is why you thirst for an effective way to clean your mind.
However, difficult as it may seem, we have the ability to adapt to new habits, to new circumstances, with the goal of finding inner peace, our inner balance by following the steps below.
Now, they may look, easy or you've heard it before but how do you do them? These easy witchy steps to clean your mind, can make a true impact only if you constantly recall them when in need!
1. Focus on the positive aspects of yourself
Relaxation. Beach. The last two words describe a landscape, a situation in which we usually feel calm. The words carry with them a lot of meaning and power, so take advantage they have to offer you. By just thinking a blessed beach you can instantly begin your aura repairing!
2. Repeat reassuring phrases to yourself throughout the day
By simply turning your attention to what makes you happy or what makes you feel grateful, you can re-educate your mind to think more optimistically. So you will begin to feel calm, since you will not give so much emphasis to negativity in and around you.
3. Meditate regularly
Ιf you want to cultivate inner peace in your life, try meditation or sit somewhere quiet and silent, focusing only on your breathing for at least ten minutes on a daily basis. You will see that by adopting this practice, calm is more feasible than before.
4. Live the moments
When you recycle negative thinking, confusion is caused which can shock your body and can lead to chronic anxiety, depression and other serious issues. Most of the daily stress is mainly caused because we live in a time quite different from the present; so you need to come back to now, what you feel right now. Power of NOW is pure magic.
5. Reconnect with nature
Anything that can strengthen your relationship with nature will greatly benefit your mind and remind you that you have mainly created anxiety in your life. Remember that nature is simple, exactly as your life should be.
Try not to be overly concerned with the issues of the material world, because there you will not find the peace that you desire. In fact, peace is already in your heart, but Mother Earth can help you remember its existence.
Lost yourself? Well, you can't lose for something that's been there all along. Just shift your awareness and magic will start happening!
The DreamCATcher