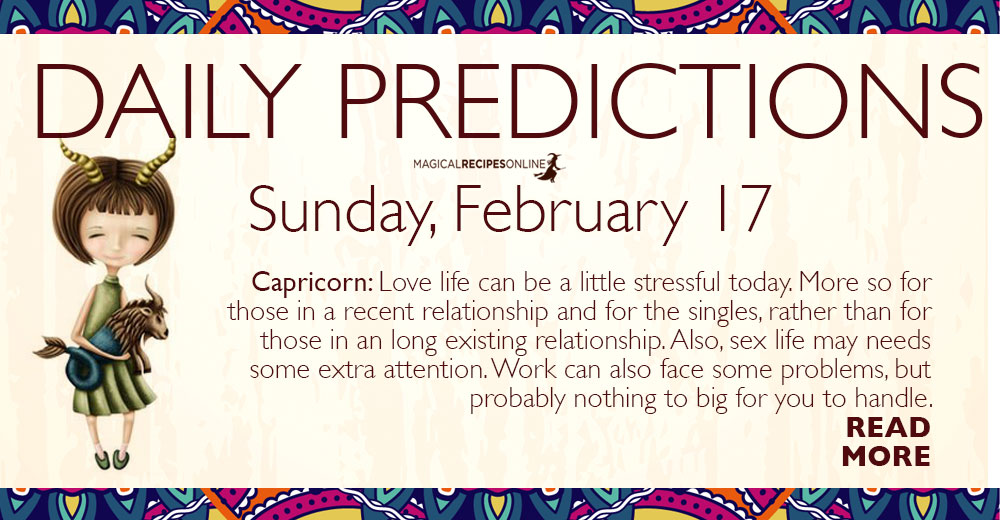 General Daily Predictions: Today, the Moon from Cancer opposes Pluto in Capricorn and squares Uranus in Aries. Then, from Leo, it squares Mars in Taurus.
Also today, Venus from Sagittarius forms an accurate hexagon with Neptune in Pisces.
So, this is going to be a mostly stressful day.
Pisces will probably be the luckiest zodiac of the day.
Daily Predictions for Aries:
Work and money matters can be quite stressful. Family, especially the kids, and home can also add to this, by producing more expenses, most likely.
Daily Predictions for Taurus:
Travelling is still not advisable. If you can avoid it do so. Otherwise, be extra careful and arrange it, if possible as late in the day as possible. Also friends and family can be discouraging regarding your plans and dreams.
Daily Predictions for Gemini:
Money seems more stressful than yesterday. Also problems in friendships can become more intense, or annoying. In most case, this isn't a good day to solve these problems, but it can help you understand them better to solve them in a later date.
Daily Predictions for Cancer:
This day can be stressful in many ways. In most cases, though, nothing too serious, but, more likely, a series of small things one on top of the other. Money though can be a little more stressful. Avoid buying high-tech equipment and take good care of the one you already own.
Daily Predictions for Leo:
Your mood and emotional health and well being can be not in top condition. If you already have some such issues they may act up a little. Psychosomatic symptoms, too. Also, business and career can stress you.
Daily Predictions for Virgo:
Work, and especially web-based business can cause some stress. They can also be less fulfilling and satisfactory than you'd think of. Also, anger and other negative emotions you usually successfully suppress can surface, or even explode, today. So, do support yourself.
Daily Predictions for Libra:
Work can have face some difficulties, today. In some cases, though, these difficulties will only be scenarios in your mind that will never come to pass. Business meetings and business partners are what is most probable to cause these difficulties, whichever the case.
Daily Predictions for Scorpio:
Travelling is still not recommended. Also, deciding some big change concerning your work, studies, or career is also not advisable. Important discussions may need some extra patience and self-control, too.
Daily Predictions for Sagittarius:
Love and sex life can be somewhat unfulfilling, today. Singles may feel this more intensively than those in a relationship. Also, work and money matters can cause you some stress, or annoyance.
Daily Predictions for Capricorn:
Love life can be a little stressful today. More so for those in a recent relationship and for the singles, rather than for those in an long existing relationship. Also, sex life may needs some extra attention. Work can also face some problems, but probably nothing to big for you to handle.
Daily Predictions for Aquarius:
Today work and work matters can be a bit more stressful and more pressing. Also, family and your special someone can cause you some distress. Some extra patience and understanding can help a lot there.
Daily Predictions for Pisces:
There may be some stress regarding your finances. Your other half's finances can also cause you some stress. Also, health needs some attention. Try to be a little more careful when you are doing anything dangerous and demanding, or when you are near metal, fire and heat sources.
Astrology and Magic:
Grounding, balancing and similar procedures are the most advisable for the day.
That's all. Have fun and enjoy your day!