General Daily Predictions: Today, the Moon in Pisces conjuncts Venus, there. Also today, Mercury and Neptune accurately conjunct each other, in Pisces. So pay attention to your dreams tonight. Stars bless us all with prophetic dreams and glimpses of what's about to come! Also they enhance our magical powers!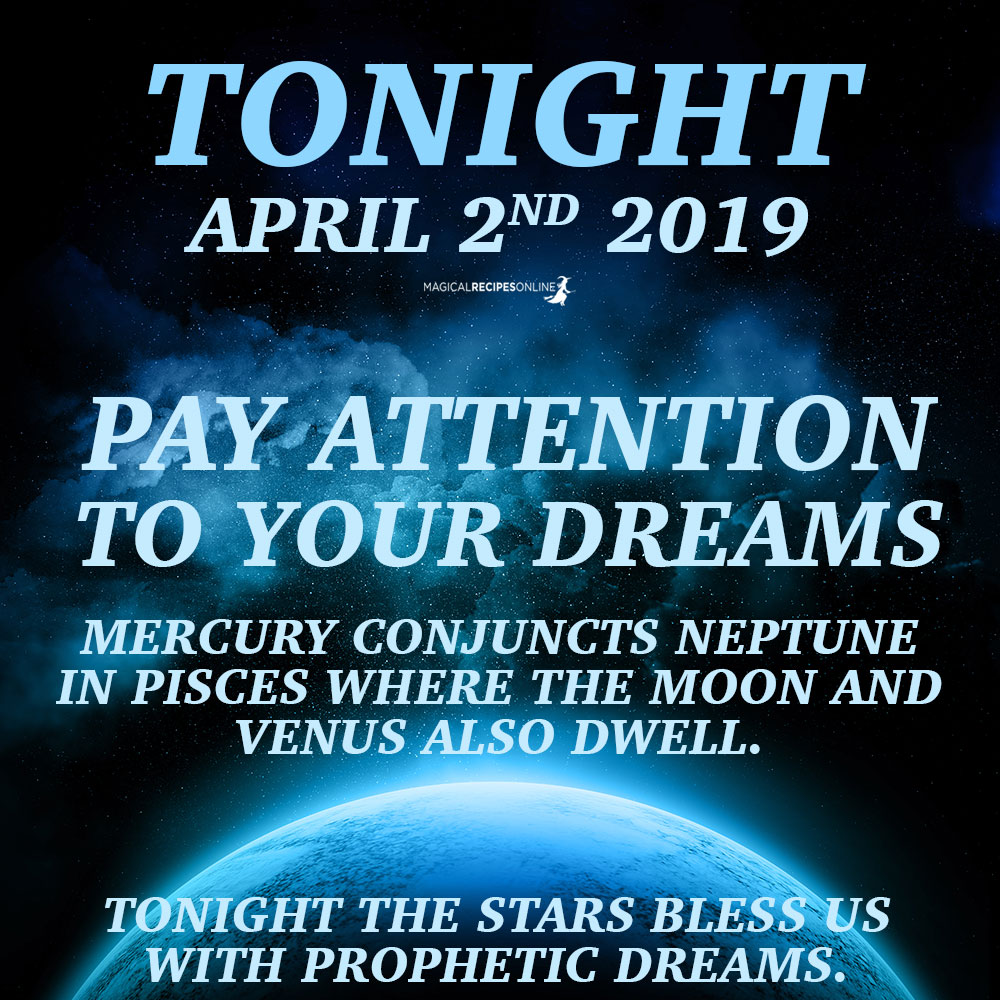 So, this will be a mostly good day.
Pisces and, probably, Cancer and Scorpio will be the luckiest zodiacs of the day.
Daily Predictions for Aries:
Spiritual abilities and artistic talents are quite active, today. Also your ability to connect with others and communicate with them in a deeper level than just by words is quite strong.
Daily Predictions for Taurus:
The day can help you to put your work matters in order. Your income and, probably, your other half's income also receive a similar influence. Furthermore, socialisation is pleasant.
Daily Predictions for Gemini:
Businesses and business matters receive pleasant influences. It's also a good day to better your public image, both work wise and not-work wise.
Daily Predictions for Cancer:
Travelling seems to be quite auspicious today, whether it's for work or personal reasons. Also studying, teaching, researching and similar occupations receive pleasurable influences.
Daily Predictions for Leo:
This can become quite a successful and satisfactory day, for you. It's also a good day to support health, if you need that, and also to detoxify your body and soul.
Daily Predictions for Virgo:
Love is quite pleasant, today. Work is also pleasant. In both cases, existing situations receive much stronger support than finding a new love or a new job do, but if you need to achieve any of those, work on it, too.
Daily Predictions for Libra:
Work is pleasant and in order. If there were some upheavals there, today things are calming down, at least a little. Jobs related to health and beauty receive the most auspicious influences.
Daily Predictions for Scorpio:
This is a mostly pleasant day, for you, in most aspects of it. Love also receives some very beneficial influences. If you are looking for a new love, going out and having fun can be the key to achieve that.
Daily Predictions for Sagittarius:
This is an auspicious day to take care of your home needs. Redecorating it, renovating it and making it a better and more pleasant place to live, in any and every way, all receive support.
Daily Predictions for Capricorn:
Creativity and productivity are quite strong, today. Your social skills are also quite capable. Jobs that require lots of interactions with clients and the like, can proceed very nicely, while personal life's socialisation can be quite pleasant.
Daily Predictions for Aquarius:
Money receives quite beneficial influences, today. Income can get better. Financial support can be found, if you are looking for it. In general, you can achieve some form of financial improvement.
Daily Predictions for Pisces:
Most aspects of your life receive at least some support, today. Improving your image and looks receives even more support. Also, freelancers can have quite a successful day.
Astrology and Magic:
Love magic, as well as talent and health enhancement are quite effective, today.
That's all. Have fun and enjoy your day!