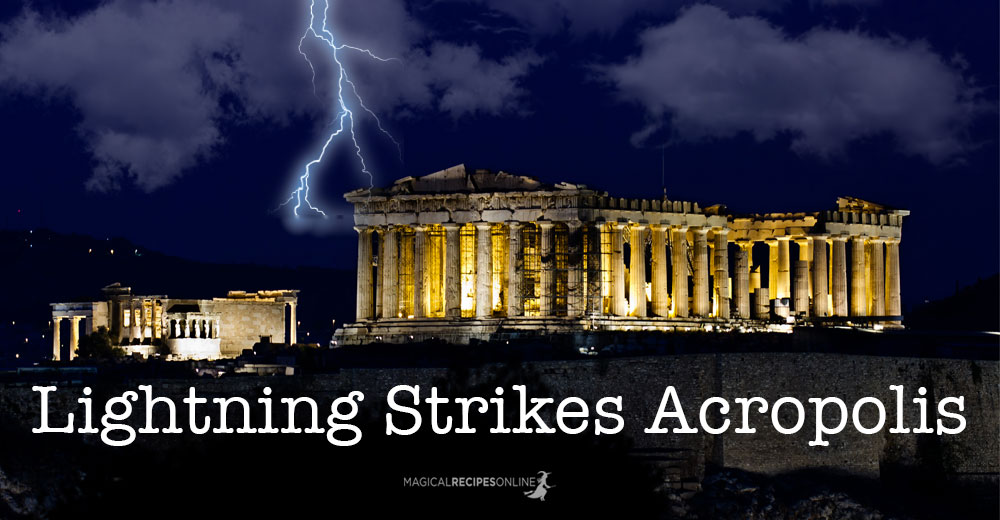 Wrath of Zeus as Lightning strikes Acropolis? Let's hope not. Acropolis is one of the most sacred places of the World, where Parthenon stands still for about 2500 years. The jewel of the Ancient World and a supreme expression of the adaptation of architecture to a natural site. It is also part of UNESCO's World Heritage collection.
Lightning Strikes Acropolis
Few hours ago, during a thunderstorm a lightning hit the "Holy Rock" of Athens, also known as the Acropolis. According to the greek media four people got injured by the incident.
Reports describe people who were getting their tickets to enter the holy site. Other sources set two of the victims near Erechtheion temple, which was dedicated to God Poseidon and Goddess Athena.
Unfortunately, as fire brigade informs us, that they were probably hit by broken glasses due to the intense of the Thunder which also destroyed the installed lightning rod.
Thankfully, Acropolis has no reported damage. However, the police has evacuated the Holy Rock, and ambulances transported the patients to the hospital 'Evangelismos'.
I really hope Zeus is not angry with us. Let's also wish the best for the 'victims' of the Thunder and also speedy recovery!