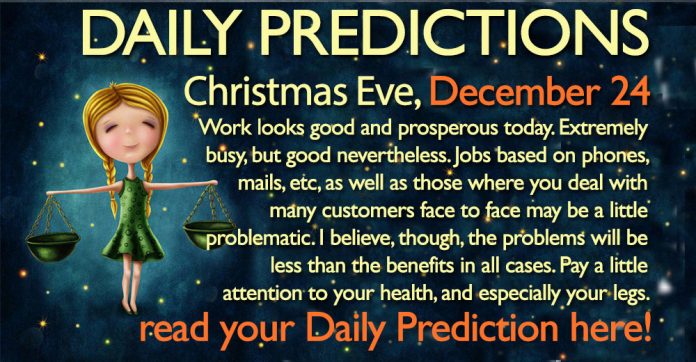 General Daily Predictions: Today the Moon from Pisces conjuncts Neptune and forms a triangle with each Mars and Jupiter in Scorpio. On the negative side, it forms a square with the since yesterday directly moving Mercury in Sagittarius.
So, this is going to be a mostly good day. Schedule can be a little overloaded and stressful but probably not to an extreme degree. Miscommunications and difficulties in communications may also happen. Since for many meetings and parties are in schedule because of the day, make sure everything is perfectly clear and arranged, well ahead of time.
Also, as the day proceeds the already very active Pluto becomes even more so. It happens in an auspicious manner, and the aspect will be accurate tomorrow, but, if you have any psychological kind of issues, make sure to take good care of them.
Scorpio, Pisces and Cancer will be the luckiest zodiacs of the day. Taurus, Virgo and Capricorn will be the most stressed ones.
Daily Predictions for Aries:
Choose wisely the people you are going to be with, today. A good company can make your day one of the best days. On the other hand, a bad choice can irritate more than necessary. Also, travelling is something you should avoid if possible. Magic and prophetic abilities are very strong.
Daily Predictions for Taurus:
Socialising and social obligations can occasionally be overwhelming, but in most cases more pleasant than you expect them to be. It is also a good day for love life. If you are in a relationship, try to spend much time with your significant one. Otherwise, going out and having fun can be very helpful for finding someone. Do not rush in bed!
Daily Predictions for Gemini:
Work and career matters feel important to you. If you are expecting developments in these fields, today they can happen. In any case, but even more so in this case, expect work to be busy today. Make sure you are following all rules and also your doctor's advices.
Daily Predictions for Cancer:
Travelling for pleasure and small escapes are auspicious. Travelling for work may become more difficult than what you expect. Beautification can give very nice results, but not the health oriented kind of it, such as visiting a spa. In fact, health can be a little mischievous today, so be cautious, but also calm.
Daily Predictions for Leo:
Today's schedule may not go as you plan it to go. Family obligations can take more of your time than you would like, while pleasant plans may be neglected, cancelled, or simply proved not so happy as you wanted them to be. But probably nothing too much, for the day actually leaves a pleasant feeling, overall.
Daily Predictions for Virgo:
Love life is generally well supported today. New, or relatively new, relations seem more happy than those with a long history behind them. Meeting new love interests is also possible. Meeting interesting friends of friends, even more so. Also, you may face some difficulties in holding a calm and proper discussion with your family.
Daily Predictions for Libra:
Work looks good and prosperous today. Extremely busy, but good nevertheless. Jobs based on phones, mails, etc, as well as those where you deal with many customers face to face may be a little problematic. I believe, though, the problems will be less than the benefits in all cases. Pay a little attention to your health, and especially your legs.
Daily Predictions for Scorpio:
This is a mostly good and pleasant day for almost all matters for you. Money can be a little problematic. Especially if you are expecting to receive some today. You have excessive amounts of energy, so make a good use of them to avoid stress and tension.
Daily Predictions for Sagittarius:
Family can take most of your time today. This can also be what you want to do. Nevertheless, it can be occasionally unpleasant. Just occasionally, though. When you are saying something, try to make yourself clear, for it is easy for people to misunderstand you today. For the same reason, avoid expecting others to know what you are thinking, or how you are feeling. Tell them.
Daily Predictions for Capricorn:
A very nice day for socialising with friends, in party-like events and on the internet. Parties and the internet occasionally may cause you some anxiety, or they may irritate you a little, but for the most part would be nice and pleasant. Think twice before trusting your intuition today.
Daily Predictions for Aquarius:
Whether you are buying, or selling, problems can occur in internet orders, international trade and high technology equipment trade. If you are the one buying, if you can postpone ordering anything for the 26th. Other than these issues, though, everything else about work and money is auspicious.
Daily Predictions for Pisces:
A very good and dynamic day for you. Your magic is strong, too. Meditation and hypnosis are very strong so. If you let this day pass effortlessly it will be a mostly pleasant day, but if you try to further your goals, spiritually or not, you can achieve a good amount of progress. Business goals may face a few more difficulties than the rest.
Astrology and Magic:
Most magic is strong. The element of Air can be hard to discipline today. Also communication kind of spells can face some difficulties.
That's all. Have fun and enjoy your day!