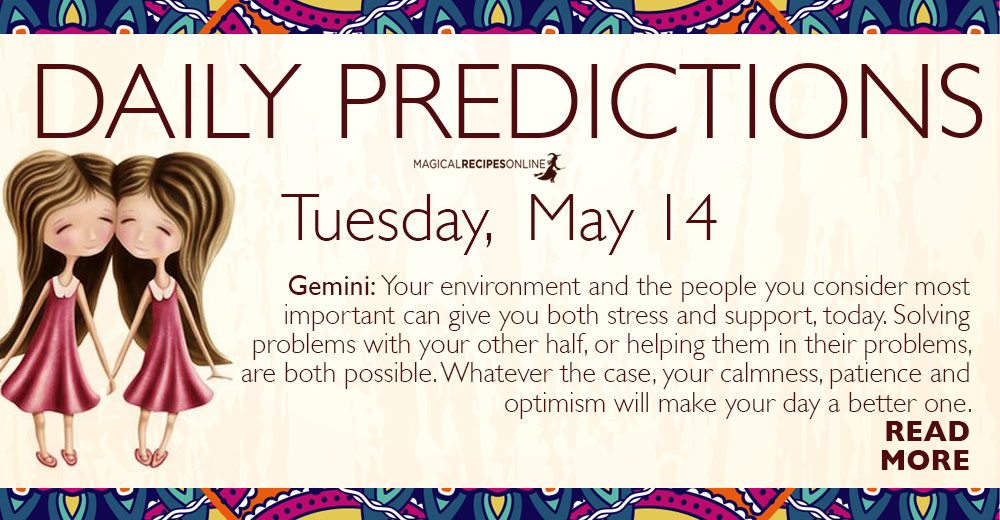 General Daily Predictions: Today, the Moon from Virgo squares Mars in Gemini and the Retrograde Jupiter in Sagittarius. It also forms a triangle with the Retrograde Saturn in Capricorn and another one with the Retrograde Pluto in Capricorn, again.
Also today, the Sun's triangle with Pluto becomes accurate, and Venus' hexagon with Mars, also becomes accurate.
So, this day will have some difficult points, but it's mostly beneficial. Impatience, harried decisions and similar things should be avoided. Also, be more careful when driving, when you engage with difficult or dangerous activities, and when you are near fire or metal.
Capricorn and, probably, Virgo will be the luckiest zodiacs of the day. Gemini and Sagittarius will be the ones receiving the most stress.
Daily Predictions for Aries:
Most jobs and careers receive mostly beneficial influences. There may be some delays, some extra load, or some things you've overlooked can demand your attention today, but other than that, things will be mostly good. Those working in travelling agents, transportations and the like, will be facing more stress, though. Also, health is more sensitive.
Daily Predictions for Taurus:
You look more charming and loveable, but love isn't all lucky and pleasant, today. If you are trying to establish a relationship, proceed slowly and cautiously. If you are in a relationship, be patient with your other half. Money can also be somewhat stressful. Other than those, thought, it's a mostly calm and pleasant day.
Daily Predictions for Gemini:
Your environment and the people you consider most important can give you both stress and support, today. Solving problems with your other half, or helping them in their problems, are both possible. Whatever the case, your calmness, patience and optimism will make your day a better one.
Daily Predictions for Cancer:
Work can become quite stressful and probably hectic. It's not a really bad day for it, though. You just need to keep your mind calm and clear. If you are doing some kind of dangerous job, or activity, though, some more attention will be advisable. Love and social life, on the other hand are mostly pleasant.
Daily Predictions for Leo:
Work receives mostly beneficial influences. It can also become quite prosperous. Cosmetics and health related jobs receive more blessings than the rest. But money receives also some stressful energies. Expenses can become more than you'd expect and big purchases are not advisable for the day.
Daily Predictions for Virgo:
Work and career matters receive some stressful energies. The calmer you face the challenges the better you'll work around them. Also, family and people you consider as such can give you some stress and discouragement. Other than those, though, this is quite a pleasant day. Love also seems happy and probably lucky.
Daily Predictions for Libra:
This can become quite a stressful day. In many cases, though, your stress is more than the situations call for, so try to calm yourself and see things in a more objective way. It's also a good day to spend with your family and with yourself.
Daily Predictions for Scorpio:
Money can stress you a bit, today. Avoid, whenever is possible, big purchases. Even more importantly, avoid, reduce or rethink expenses related to computers, phones and other such equipment. Jobs that make use of them can face some extra stress, too. But work is mostly good and in order and social life can be quite pleasant.
Daily Predictions for Sagittarius:
Work and business matters receive both stressful and supporting influences. Important decisions, business meetings and your partners can cause you some stress. On the other hand, productivity and profit receive a considerable support.
Daily Predictions for Capricorn:
Work seems to receive some stress. Health also receives some stress. Your mood and emotional condition, too. In the same time, though, it's a good day for inner healing. Furthermore, if you overcome the negative thoughts and feelings, your creativity is in great condition and your self-confidence will receive a boosting.
Daily Predictions for Aquarius:
Love life doesn't look very lucky, today. Those already in a relationship will experience this less intensively than those seeking a relationship. Also, social life doesn't feel much pleasant. On the other hand, your spiritual and magical powers are very capable. Also, you can be quite successful on whatever you are doing by yourself, or mostly by yourself.
Daily Predictions for Pisces:
Jobs based on interactions with clients, other companies and anything alike, receive mostly beneficial influences. Your business partners and colleagues may trouble you, somewhat, but business meetings and discussions with them will end up being fruitful. On the other hand, your other half may cause you some unsettlement.
Astrology and Magic:
Meditation, philtres and charms are strong during the whole waxing Moon period. Today, even more so.
That's all. Have fun and enjoy your day!