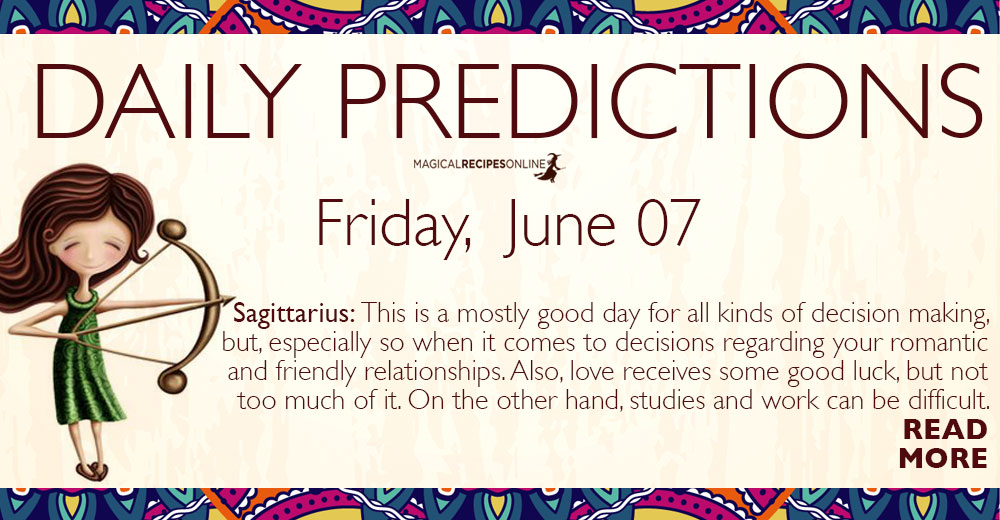 General Daily Predictions: Today, the Moon from Leo, squares Uranus in Taurus. It also forms a hexagon with the Sun in Gemini.
Also today, Mercury's hexagon with Uranus becomes accurate.
So, this day will have its difficulties, but it won't be a really unlucky one.
Gemini, Aries and probably Leo will be the luckiest zodiacs of the day. Taurus will be the one receiving the most stress.
Void of Course Moon for June 2019
The Moon has been having many long void of course periods, for some time now, and this will continue throughout June. In order to help you plan ahead whatever the void of course Moon affects, you can find all the void of course Moon periods for June here.
Calling back our powers
Also, during this month we'll try to make a few steps to help us reclaim our powers that we may have had earlier, in this life, or during an earlier one. In this section you can find the tip for the day for this adventure and experiment. And, of course, we are interested in your results, so feel free to comment about them.
For the 7th of June, as I'm sure you have guessed, we'll work with the fifth element, the Spirit. Chant the mantra "Om" 108 times to both purify and empower your spirit and your spiritual powers.
Daily Predictions for Aries:
This is a mostly pleasant day. Trade can be good. Productivity is even better. Also, your social life can be pleasant. Money, though, may stress you, in some way.
Daily Predictions for Taurus:
Family can cause you some stress, or insecurity. Also, your place of living may needs some more of your attention. On the other hand, money seems to receive mostly good influences, today.
Daily Predictions for Gemini:
There are some stressful thoughts, troubling you. In most cases events and people around you ignite them, but do remember they are under your control. Nonetheless, for the most of it, the day is a productive one and you are feeling confident.
Daily Predictions for Cancer:
The internet and your high-tech equipment can cause you some troubles, or expenses. If you don't need to, it's wiser not to buy such equipment, today. Other than that, though, both work and money seem good.
Daily Predictions for Leo:
Business and career matters are probably the only ones that can stress you, today, and even them, you can overcome easier than you would normally do. On all other matters your self-confidence and some good luck can help you achieve good results.
Daily Predictions for Virgo:
Although your spiritual powers are quite active, today, you tend to be quite sensitive to negativity, and it can affect you easier than usual. Protecting yourself, keeping good company and a positive mindset can help a lot. Furthermore, this is a mostly good day for all business and career matters.
Daily Predictions for Libra:
Social media, internet activity and high-tech equipment can stress you, today. It's also not a good day to invest money on such things. On the other hand, researches and studies receive goon influences, and so do all projects that need some researching or preparation.
Daily Predictions for Scorpio:
Work and business matters receive mostly beneficial influences. Your business partners, your bosses, and, in some cases, the law can stress you, a little, but, nonetheless, this is a good day regarding such matters.
Daily Predictions for Sagittarius:
This is a mostly good day for all kinds of decision making, but, especially so when it comes to decisions regarding your romantic and friendly relationships. Also, love receives some good luck, but not too much of it. On the other hand, studies and work can be difficult.
Daily Predictions for Capricorn:
Health receives quite good influences. It's also a good day to spend money in health supporting products. Work is also good. On the other hand, love can be less lucky and less satisfactory than you expected, or wanted it to be.
Daily Predictions for Aquarius:
Love life is good and lucky. Both those in a relationship and those seeking one will enjoy this influence. Those in a marriage, though may experience some stressful moments with their spouse, too, though.
Daily Predictions for Pisces:
Most kinds of work receive beneficial and helpful influences, today. Trade, in particular can be more stressful than other kinds of work. Also, health issues in the family, or other problems, there, can have some good developments.
Astrology and Magic:
Good luck and prosperity magic can be quite effective, today.
That's all. Have fun and enjoy your day!