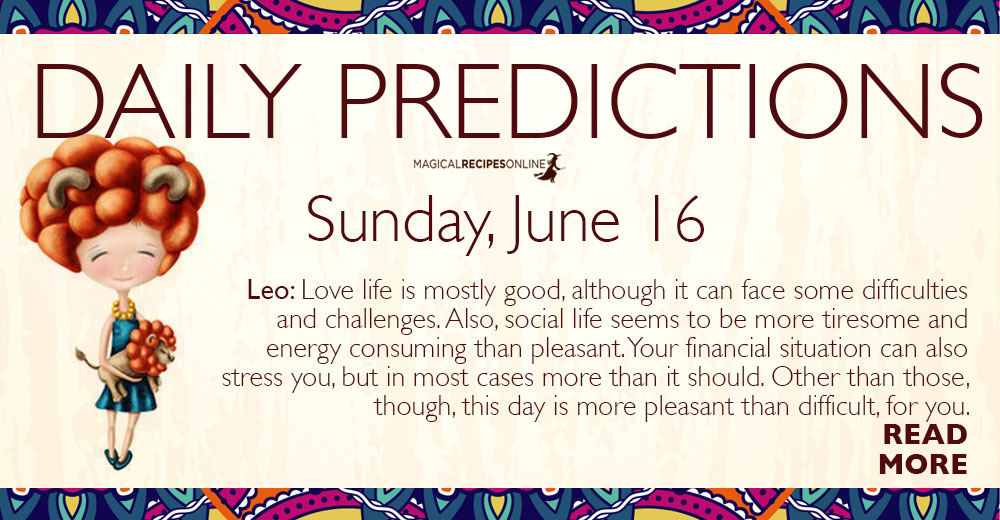 General Daily Predictions: Today, the Moon from Sagittarius opposes Venus, in Gemini, and squares the practically stationary Neptune, in Pisces. Tonight, just one day before the Full Moon, Jupiter who looks bigger & brightest than usual, aligns with the Great Lady of the Night, in Sagittarius. This will unleash tremendous amounts of energy in our Realm. Tonight, is a Night of a great Magical Potential. Any plans?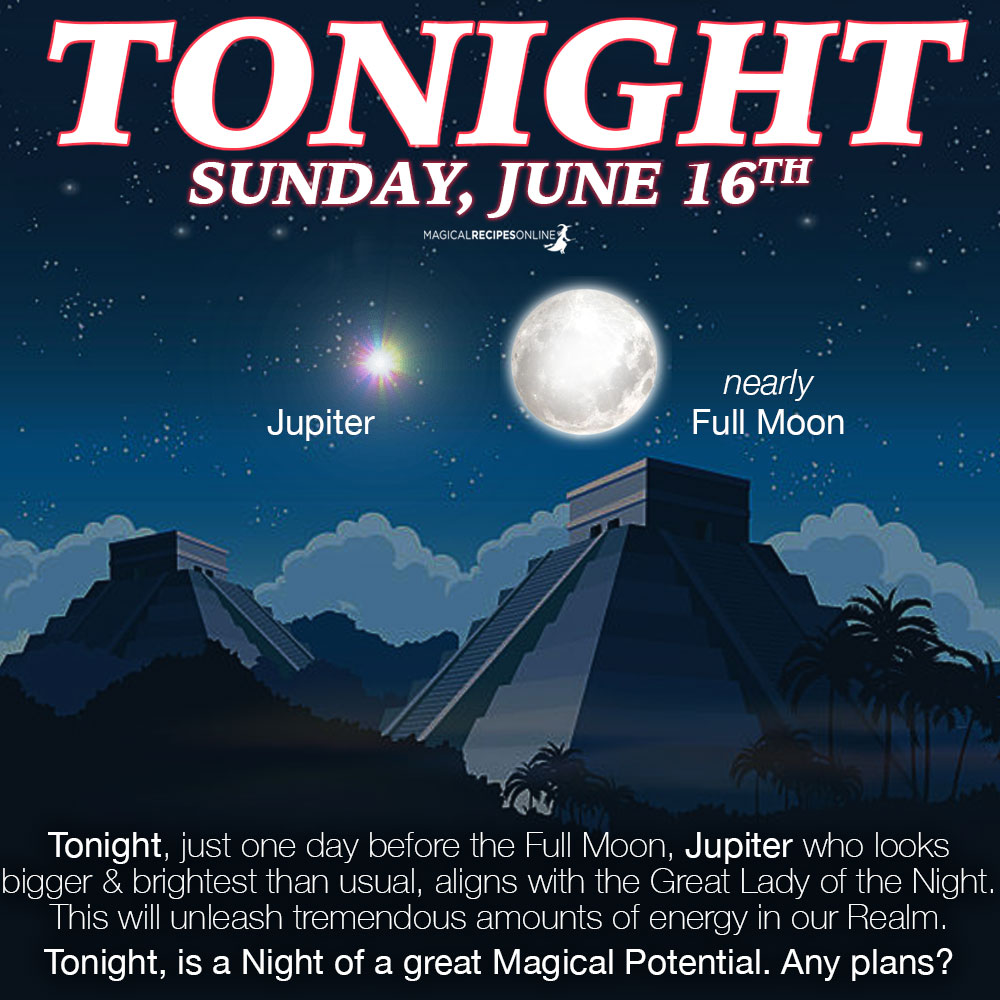 Also today, three long-lasting aspects become accurate. These are Mercury's triangle with Neptune, Mercury's opposition to the Retrograde Saturn and the Retrograde Jupiter's square with Neptune.
So, this will be a difficult day, but with much good luck, too.
Leo, Aries and then, probably, Sagittarius will be the luckiest zodiacs of the day. Gemini and Pisces will be the ones receiving the most stress.
Void of Course Moon for June 2019
The Moon has been having many long void of course periods, for some time now, and this will continue throughout June. In order to help you plan ahead whatever the void of course Moon affects, you can find all the void of course Moon periods for June here.
Calling back our powers
Also, during this month we'll try to make a few steps to help us reclaim our powers that we may have had earlier, in this life, or during an earlier one. In this section you can find the tip for the day for this adventure and experiment. And, of course, we are interested in your results, so feel free to comment about them.
For the 16th of June, as well as for the 17th we'll be repeating the procedure we did on the 15th. Use your magic mirror the way described in our "How to see your Past life in your Magic Mirror" article,and return to a moment of this life, or a previous one, when your powers were strong and active. Then visualise a golden string connecting your solar plexus to yourself's of that time solar plexus. Through this string, start retrieving your powers. If you did this yesterday, the feeling, today, will probably be more intense, but even if you don't feel a noticeable sensation, trust yourself, and the job will be done.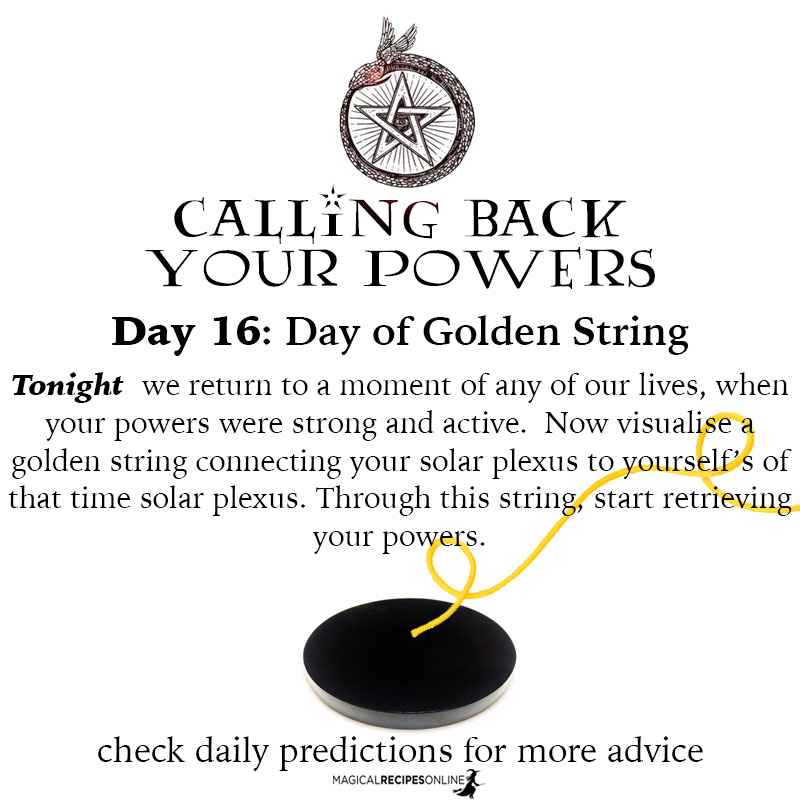 A small reminder: If you don't have a magic mirror, you can try using an actual mirror. Maybe it won't be as effective, but it will produce good results.
Daily Predictions for Aries:
Travelling is still auspicious, although it may face some problems. Transportations, also can face some issues. Studies can be stressful, and spiritual quests even more so.
Daily Predictions for Taurus:
Money, and especially your expenses can cause you some stress. Also, studies and intellectual jobs can be rather stressful, today. Nonetheless, your self-confidence is strong and can support your efforts and so is your seductiveness.
Daily Predictions for Gemini:
Love life seems mostly pleasant. If there are some issues there, they may seem to be overwhelming, but if you change your mindset, a little, you can resolve them quite satisfactorily. Business partners, on the other hand, can cause you some stress.
Daily Predictions for Cancer:
Work can cause you some stress, but it receives mostly pleasant influences. Artistic jobs and health related ones can face a few more challenges, though. Also health, and especially emotional health needs some extra care.
Daily Predictions for Leo:
Love life is mostly good, although it can face some difficulties and challenges. Also, social life seems to be more tiresome and energy consuming than pleasant. Your financial situation can also stress you, but in most cases more than it should. Other than those, though, this day is more pleasant than difficult, for you.
Daily Predictions for Virgo:
Home and family can still take much of your time, today. It will be in a mostly pleasant way, but some stress and unpleasant tension may appear, too. Especially if your family can affect your work.
Daily Predictions for Libra:
Productivity is very strong, today. Nonetheless, you may feel like what you have to achieve are more than you can handle. Prioritising wisely can help you achieve more, and what really matters. Also, health needs some attention, today.
Daily Predictions for Scorpio:
Although money seems to be good, today, there is some stress about it, as well. Some uncertainty, maybe. Also, your expenses need some attention and, most probably, some restrain.
Daily Predictions for Sagittarius:
There is much energy supporting you, today, so, despite the difficulties that may come your way, you can turn this day to a good one. Love life need a more careful handling and family can cause you some kind of unsettlement.
Daily Predictions for Capricorn:
Your imagination and inspiration are quite strong and productive, today. In the same time, though, stressful thoughts can come in your mind with little or no actual cause. Health also seems to be sensitive, today.
Daily Predictions for Aquarius:
Your mind can be quite flexible and your diplomatic abilities are quite strong, too. These can help you achieve what you want to achieve. Social life can be quite active, but not necessarily purely pleasant. Also, this isn't a good day for spending considerable amounts of money.
Daily Predictions for Pisces:
Career and business matters receive mostly beneficial influences. Nonetheless, today some stressful energies are affecting them, too. Your family, or other important to you people can manifest these energies. Also, your self-confidence isn't too strong. Work on that.
Astrology and Magic:
Good luck and fame magic can have good results, today.
That's all. Have fun and enjoy your day!