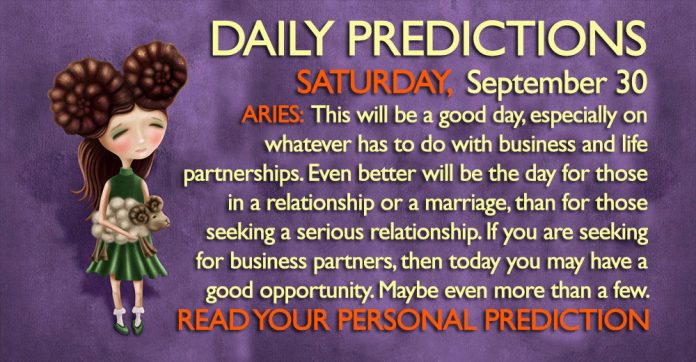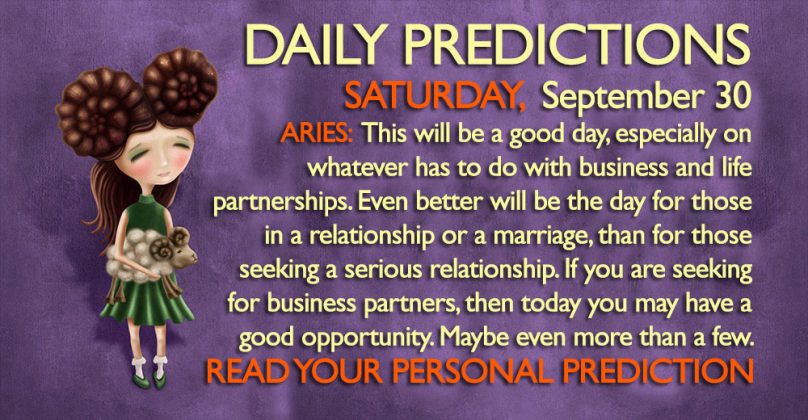 General Daily Predictions: Today the Moon from Capricorn will square Jupiter in Libra, and then it will be in a void of course for fours and a half, from 00:13 to 4:40, when it will enter Aquarius. From there it will form a triangle with Mercury. By then, Mercury will be in Libra. Finally, there will be a triangle between the Moon and the Sun in Libra. Of course, Mercury is in a conjunction with the Sun, and Venus, as we said yesterday, in opposition with the retrograde Neptune.
A generally good day. Aquarius and Libra will be the luckiest zodiacs of the day. Capricorn will be the most stressed one.
Daily Predictions for Aries:
This will be a good day, especially on whatever has to do with business and life partnerships. Even better will be the day for those in a relationship or a marriage, than for those seeking a serious relationship. If you are seeking for business partners, then today you may have a good opportunity. Maybe even more than a few.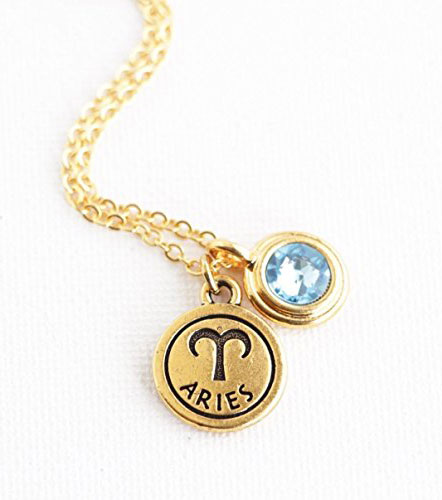 Daily Predictions for Taurus:
Love life is important and will remain so until the 31st of October, but now work and career become also important. And lucky. Today it will be a very lucky day on these matters. If you can, make the best use of the current energies. But this luck will continue until the 17th of October, as your money planet is in your work house and in conjunction with the Sun.
Daily Predictions for Gemini:
Love life, your children's love life and everything than can bring happiness is and will be in focus until the 17th of the month as your governor will be in your joy house and in conjunction with the Sun. Today, travelling and meeting people from other places is blessed. If your lover leaves away from you, this will be a good day for you two.
Daily Predictions for Cancer:
Sex life and meeting new, possible, sex partners is favoured today. Family, though, can be the main focus of the day more than your sex life. Not necessarily in a stressful way though. Family, home and whatever has to do with them will remain the main focus for a little more than two weeks, but today, you'll mostly receive a positive feeling about these.
Daily Predictions for Leo:
This is a good day for re-bonding with people who were important for you but have lost contact with, or the situations have kept you away from each other. It will also be a good day for solving problems with your partners. If there are no problems in this aspect of your life, then your relationship with them can become more happy and beneficial.
Daily Predictions for Virgo:
You are entering a period of financial growth and luck. Today it's the first day, and it is has the making of a great and brilliant one. Your governor entered today the your second house, it is in conjunction with the Sun and the Moon from your work's house forms a triangle with it. This positive influence will last until the 17th of October, when Mercury will leave your financial house. It will keep supporting the Sun in it until the 24th when Sun will also leave your financial house, but the period up to the 17th will be much luckier than the rest of it. And lets not forget that the lucky star, Jupiter, will remain there for another 10 days.
Daily Predictions for Libra:
A happy and lucky day for you in most, if not all, aspects. This is a good period, and an even better good day, for setting in motion your plans and dreams. Love life progress well too today. You feel much more charming, seductive and loveable, and people around you perceive you as such.
Daily Predictions for Scorpio:
A period of self-discovery is starting today for you, and will last for more than two weeks. Home and family, today, is what seems to ignite this period. Imagination, sixth sense, emotions and the dream world are very important. You can make a great deal of progress in all these areas, as long as you put an effort in these. Start today, when things are even more bright.
Daily Predictions for Sagittarius:
A very social day for you. And lucky in this aspect, so it is advisable to try make it one, if you have no such plans. Sometimes, we need to compel our luck. The effort you need, if this is your case, can be much less than you thought. Web-based business, social media activity, and maybe meeting people for personal reasons – friendly and romantic alike – are all favoured.
Daily Predictions for Capricorn:
Career and money is the main focus of the day. Career will remain so for a long period, but today a good money deal can come your way to prove you the truth. Both these aspects are benefited today, but mostly work related money than gambling money. Promotions and salary increases, or bonuses, are possible. Changing your place of business, also receives luck and blessings today.
Daily Predictions for Aquarius:
A very good and productive period starts today for students and those studying on their own. You may initiate such a study today in order to realise your dreams. This is a good thing and will be very lucky. Other than that, your self-confidence is strong, in only a good way, and this helps you have a good day in more ways than one.
Daily Predictions for Pisces:
Sex, magic, and sex magic are very favoured by this day and this period. The period will lust until the 17th of October, but today is the first one of the most brilliant days of the period. Imagination, intuition, and dreams are also strong. You are probably more than sensitive both to spiritual energies, and to other people's feelings. It would be wise to protect yourself.
Astrology and Magic:
Wish fulfilment and money are strong today. Communications with other realms are also strong. And – surprise! – love magic is strong, and will remain so, until the 22nd of October.
That's all. Have fun and enjoy your day.