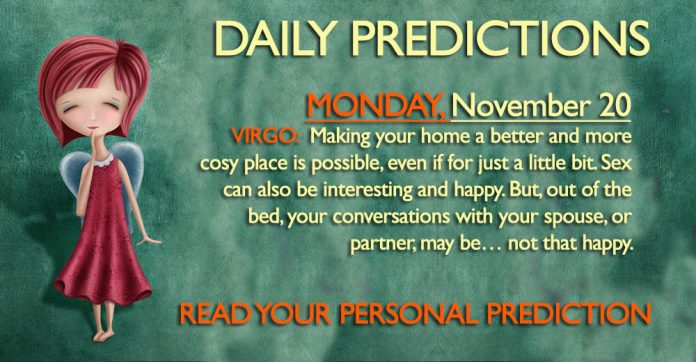 General Daily Predictions: Today, the Moon from Sagittarius forms a hexagon with Mars in Libra, a triangle with the retrograde Uranus in Aries, and a square with the retrograde Chiron in Pisces. It also conjuncts Mercury, and starts forming a conjunction with Saturn, both of them in Sagittarius, of course.
By enlightening Mars, Mercury and Saturn, the protagonists of this lunar month, Moon today gives emphasis to their synergy. We analysed this in the New Moon's article, so please take a look to that article, as everything written there can express itself today. Here, I'll try to comment more on Chiron's and Uranus' input. And a reminder, Saturn also squares Chiron, although, not that strongly any more. Of course, now Mercury does the same thing.
Sagittarius, Aries and Libra will be the luckiest zodiacs of the day. Pisces and probably Gemini will be the most stressed ones.
Once again, I want to underline that the following are not the ruling aspects of the day. These are just hues on the New Moon's influences.
Daily Predictions for Aries:
There is a tendency to make restrictive thoughts today. Try to avoid it. Past successes and failures come in mind, but you tend to consider difficult, or eve impossible to repeat the successes. Learn from the mistakes and use the successes to motivate you.
Daily Predictions for Taurus:
Magic and intuition are very strong. Imagination too. Sexual fantasy may be more active than you would like it to be. Meeting with people you've lost contact with and you don't really want this to change, may happen.
Daily Predictions for Gemini:
Awakening sleeping internet pages and profiles may happen. Especially personal ones rather than professional ones. Past mistakes concerning your business, or partnerships may knock your door.
Daily Predictions for Cancer:
Work can be very pleasant, or promising today. This is good, but in some cases it can be unrealistically promising. Some reminders of old health issues may appear. This can be either for mental, or physical health. Whatever the case, take care, but, most probably, there is no reason for panic.
Daily Predictions for Leo:
Bad karma may say "hi" to you today. It's probably nothing more than a greeting, but do your best to correct this karma. On the other hand, long distance relationships can be very fulfilling today.
Daily Predictions for Virgo:
Making your home a better and more cosy place is possible, even if for just a little bit. Sex can also be interesting and happy. But, out of the bed, your conversations with your spouse, or partner, may be… not that happy.
Daily Predictions for Libra:
Spouse, love partner, business partners, or your siblings', or friends' love, or business partners can give you some sort of joy. Old health issues may reappear, or seem to reappear. Especially ones concerning the legs and the neck.
Daily Predictions for Scorpio:
Visiting a spa, starting a gym program, or even going through cosmetic surgery, as well as similar activities, are auspicious and promising today. Especially if you longed for them for some time now.
Daily Predictions for Sagittarius:
Most things will be good and happy for you today. You may feel from time to time that you don't belong where you are. This can be related to the exact time and place, or to the general situation of your life.
Daily Predictions for Capricorn:
This is probably a uneventful day for you. The most important things are happening in your mind. Your ideas, inspirations and fantasies are what this day is made of for you today. The problem may come when you attach these, not necessarily objective ideas, in what other people say, or think about you.
Daily Predictions for Aquarius:
Communicating with friends and re-establishing contact with friends you've lost contact with, is taking, pleasantly, much of your time today. Avoid spending great amount of money to whatever you don't feel confident about, as today's decisions may not be the best for you.
Daily Predictions for Pisces:
Work and financial matters can find unexpected ways to advance. These advancements may come as an external blessing, or as an inspiration of yours. Repeating your past mistakes to yourself, doesn't really help you, so avoid it.
Astrology and Magic:
This is a strong and promising day with just a pinch of difficulty, in mundane life and in magic as well. So, go on with whatever you want to achieve, courageously.
That's all. Have fun and enjoy your day.