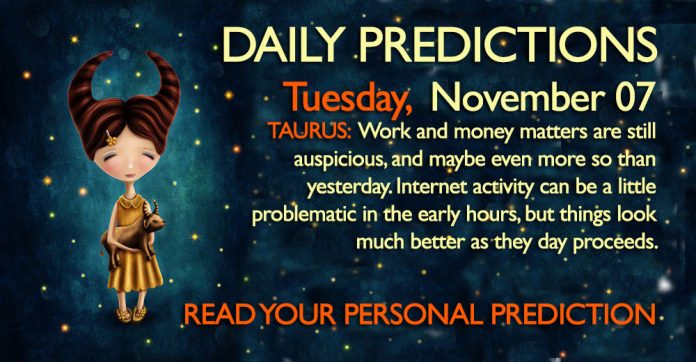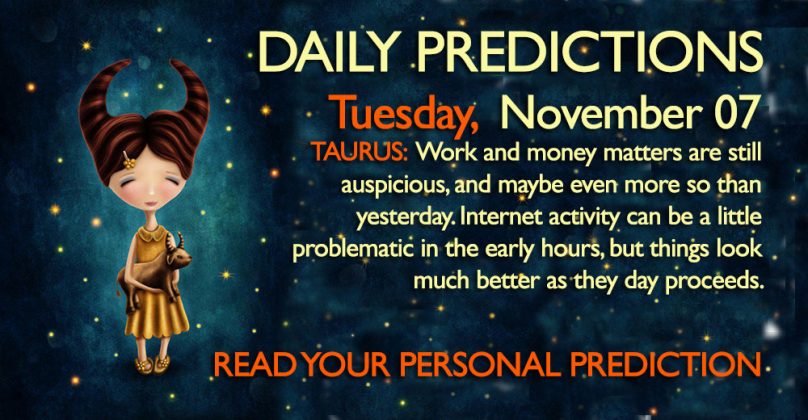 General Daily Predictions: Today, the Moon from Gemini squares Chiron in Pisces and opposes Saturn in Sagittarius. Remember that Saturn stresses Chiron via a square, so this aspect will be vivid enough. Also, the Moon forms a hexagon with Uranus in Aries, and a triangle with Venus in Libra. Then the Moon enters Cancer and Venus enters Scorpio, still in triangle, and from Cancer, now, Moon forms a triangle with Jupiter in Scorpio. Also, do remember that Jupiter is in conjunction with Venus.
So, this day starts a little stressfully, but later on becomes much better. The American continent will be the luckiest, as most of the stressful aspects will have already lost their power by sunrise.
Scorpio, Cancer and Libra will be the luckiest zodiacs of the day. Pisces and Sagittarius will be the most stressed ones. Gemini will face much of the stress and many of the blessings.
Daily Predictions for Aries:
Today work can still be busy, but in a pleasant way. You receive enough satisfaction from it. This can take the form of financial gain or not, but, nevertheless, it's a happy thing. Communications with people from afar can become… peculiar.
Daily Predictions for Taurus:
Work and money matters are still auspicious, and maybe even more so than yesterday. Internet activity can be a little problematic in the early hours, but things look much better as they day proceeds.
Daily Predictions for Gemini:
This is good and happy day for you. There is some stress with work, but not as much as yesterday, and maybe some issues with your current, or ex spouse, lover, etc. Regardless the issues though, even there you'll make some progress.
Daily Predictions for Cancer:
You may need a little more rest today than you expect. Other than that, this is a mostly good and productive day. Those who use imagination, intuition or empathy in their work, or hobbies, will have an even more productive day than the rest.
Daily Predictions for Leo:
Love and sex life can become sources of stress today. Or discomfort. Exes may play a role in the day, either in person or by you remembering of them. This can put you off track, but it won't necessarily be a bad experience. Work is still busy.
Daily Predictions for Virgo:
Work proceeds in a satisfactory manner. Financials also receive blessings today. Family can stress you a little. Mostly by reminding you of past, unpleasant situations. Business partners may be a little unreliable about their schedules or tasks and this also stress you a little.
Daily Predictions for Libra:
This will be a mostly pleasant day for you, but health can still be a little stressful. Work can also be a little tiresome in unnecessary ways, but it will proceed nicely. This is also an auspicious day for planning future trips, either for work, or for pleasure.
Daily Predictions for Scorpio:
Existing relationships can be on the edge today. This probably calms down as the day proceeds, though. Relationships with considerable age difference will receive less of this stressful energy. Initiating your business, or other, projects is auspicious. Magic and intuition are still very strong.
Daily Predictions for Sagittarius:
Work is rather busy. You feel a little tired. This combination doesn't seem promising, but things go better than you expect and your mood gets brighter. Bosses, occasionally, can become unreasonable, too. But this will also change by the end of the day, or tomorrow. Despite all these, though, things proceed mostly in a good way.
Daily Predictions for Capricorn:
This is a good day for all work matters. If your work has to do with internet, high-tech, health or beauty, even more so. Your mood is a little sensitive, though. Try to support it, as well as yourself.
Daily Predictions for Aquarius:
Money issues may still feel problematic, but, if so, things are getting clearer as the day proceeds. Other than that, this will be a good day, mostly. Love life can be very much benefited by the energies of the day, both for the singles and for those already in a relationship.
Daily Predictions for Pisces:
Your mood is not in the best condition and you need to take good care of it. If you can stay at home, relax and take care of yourself, this will be the best. In case this isn't possible, try to fit some pleasant activities in your schedule. If you manage to keep your mood in a good condition, the day won't be as bad, if any bad at all.
Astrology and Magic:
Banishing, cleansing, and reversing bad luck are strong today. Also, all meditative and hypnotic techniques are very potent and will remain so until the Third Quarter.
That's all. Have fun and enjoy your day.