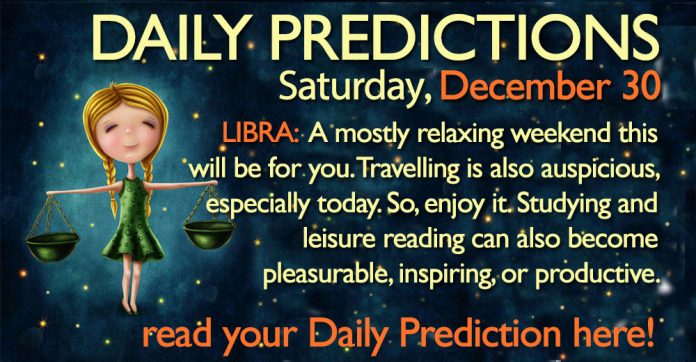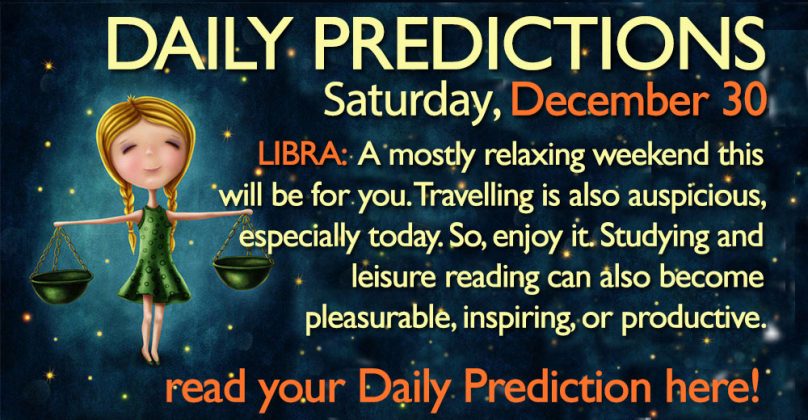 General Daily Predictions: Today at 8:30 UT, the Moon stops being void of course and enters Gemini. Yeah, that's all!
So, this is going to be a calm day. As the long-term aspects are auspicious, it will be a mostly benevolent and happy day, too.
Gemini, Libra and Aquarius will be the luckiest zodiacs of the day. Sagittarius, Aries and Leo will be the less lucky ones, as there is no actual stress set upon them.
Also, please keep in mind that on the New Year's Eve, the day starts just a little disorganised and with some problems in communications, but becomes better later on. It's magical power, emphasised by the barely retrograde Uranus from Aries in a hexagon with the Moon in Gemini, will also be quite promising. Even more, New Year's Eve will be the Full Moon's Eve, as well. Therefore, it will be a good day for all creative magic and especially for setting your New Year's goals in stone and, thus, the wheels of fate in motion. But, from 23:39 UT of the 31st of December 2017 until 8:11 UT of the 1st of January 2018 the Moon will be void of course. So, work your magic and set your goals either before, or after this period.
Daily Predictions for Aries:
A good day to take care of your friends and be with them. Also, every kind of mental working is much easier and productive.
Daily Predictions for Taurus:
A money oriented day. Spending money and earning money can both be lucky. Spend them in ways that make you happy, of course.
Daily Predictions for Gemini:
Having the Moon "resting" in your zodiac is a very nice blessing. All aspects of your life receive a gentle breeze of good luck and happiness. Taking care of yourself, whatever this means for you, is even more auspicious.
Daily Predictions for Cancer:
Intuition, empathy, imagination and inspiration are all stronger today. They are not demanding your attention, though, so you have to focus on them if you need them. Make good use of them.
Daily Predictions for Leo:
The last weekend of the "Old Year" can be more social for you than New Year's day. At the very least, more enjoyably social. Enjoy both days and especially this day.
Daily Predictions for Virgo:
Focusing on your career and your career goals is favoured. Good developments in the area can also take place. Try taking care of all matters you can finish this year, in order to start anew in the coming year.
Daily Predictions for Libra:
A mostly relaxing weekend this will be for you. Travelling is also auspicious, especially today. So, enjoy it. Studying and leisure reading can also become pleasurable, inspiring, or productive.
Daily Predictions for Scorpio:
For a typical Scorpio this can be a very enjoyable day, as sex and sex life receive beneficial influences. Connecting more and deeper with the important people of you life also receives beneficial influences. Especially today.
Daily Predictions for Sagittarius:
A very good day to spend with your special somebody. Those in a relationship will enjoy this day and weekend the most. But, also, those seeking one may actually get lucky.
Daily Predictions for Capricorn:
Work receives a gentle focus and good luck. A pinch of happiness, too. So, if these are working days for you, working will be more pleasant than usually. Health also receives some beneficial energies.
Daily Predictions for Aquarius:
A generally happy day this is for you. The more time you spend with your lover, the better you feel. For those having kids, spending time with them can also be a very enjoyable event. In any case though, expect some joy to enter your life before 2017 becomes a past.
Daily Predictions for Pisces:
Taking care of your home and family and being with them can be quite pleasurable and enjoyable. Probably more than you expect, but also, not astonishingly so. Nevertheless, there is nothing stressful happening for the most part of the weekend.
Astrology and Magic:
There is no special emphasis in magic for today, Moon-wise. Air element is strong during the Weekend, and especially tomorrow. As we've seen in the General Predictions section, tomorrow will be a more powerful day. All things considered, thought, this day doesn't lack any in magical power, because of the long lasting aspects.
That's all. Have fun and enjoy your day!