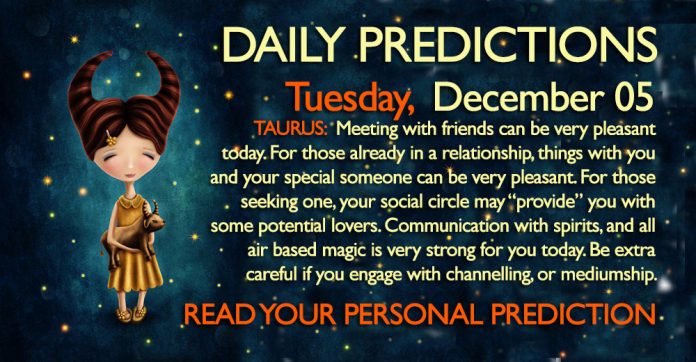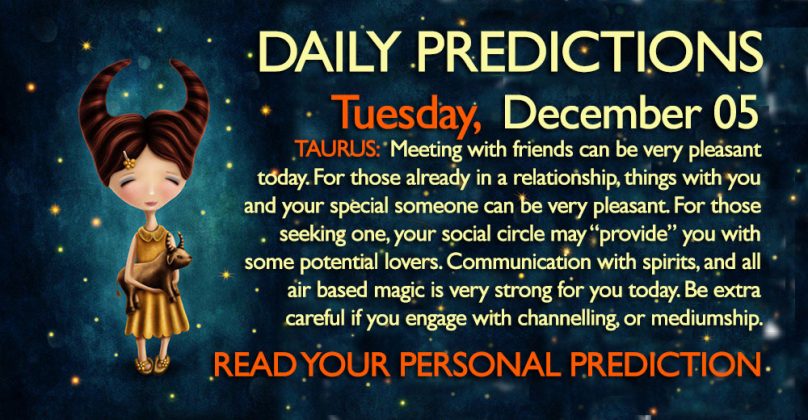 General Daily Predictions: Today, the Moon from Cancer triangles Neptune in Pisces and Jupiter in Scorpio. It will also start opposing Pluto in Capricorn. It won't be very strong today, but it may cause a pessimistic way of thinking, even without an actual reason.
So, this day is going to be a good and lucky one. Magic will be all over the place. In fact, it would be wise to monitor our thoughts, as they can manifest. You don't want to manifest bad luck, now, do you?
Scorpio, Cancer and Pisces will be the luckiest zodiacs of the day. Taurus, Capricorn and Virgo will be the less lucky ones.
Daily Predictions for Aries:
This is a mostly harmonious day. Taking care of your home and redecorating, is something you probably want to do and will do. This will be a pleasant experience. Deepening of relationships, romantic, friendly, or family can happen too. Dream magic, power awakening, and whatever has to do with the astral plane is very strong for you today. Be careful, though, regarding the latter.
Daily Predictions for Taurus:
Meeting with friends can be very pleasant today. For those already in a relationship, things with you and your special someone can be very pleasant. For those seeking one, your social circle may "provide" you with some potential lovers. Communication with spirits, and all air based magic is very strong for you today. Be extra careful if you engage with channelling, or mediumship.
Daily Predictions for Gemini:
All work matters are proceeding smoothly and nicely today. Work can be easy, pleasant and profitable. It can be busy, too, but most probably in a pleasant way. At the very least, it will give you a sense of satisfaction. Even more, all magic regarding work and career, including prosperity and fame is very strong for you today.
Daily Predictions for Cancer:
This can be a very nice and happy day for you. Everything you try to do, feels easy for you today. Your self-confidence is in a very good shape, and your good luck follows you almost everywhere. Love life receives even more good luck. Empowering your artistic skills through magic is very strong for you today.
Daily Predictions for Leo:
This will be a mostly calm and peaceful day. Pleasant, though. Not boring. It's a good day to recharge your batteries and get ready for whatever you plan to do the following days. Dedicate the day in your hobbies, if you can. Very good day for empowering your magical and spiritual skills through magic, and practice.
Daily Predictions for Virgo:
Friends and acquaintances, emails and phone calls, and things like those will fill your day. It probably sounds very busy, and it can become so, but it isn't stressful. For most of you it will be a purely pleasant day, for the rest it will be pleasant with a pinch of stress. Attracting your soul mate, as well as business success magic, are very strong for you today.
Daily Predictions for Libra:
During the retrograde Mercury period expanding your business is not advisable, but if you are in a hurry, then today is a good day to make your move. Even if this isn't your case, all work and career matters are favoured by the day. Business success magic, and fame magic are very strong for you today.
Daily Predictions for Scorpio:
Students, teachers and, also, most artists will have a very productive and beneficial day. The rest will also have a productive and beneficial day, regarding work. Receiving satisfaction from your life and work is how this aspect will influence your life. So, material gain may, or may not come, but this is not the most important thing for you, right now. Wish manifestation and happiness magic is very strong for you today.
Daily Predictions for Sagittarius:
Sexual and emotional satisfaction is important for you today. The odds are you'll receive plenty of those. Mind, though, that by emotional satisfaction I'm not talking strictly for romantic type of relationships. Your friends, your family or anyone can give you that, just as easily. Magic for enhancing your seductiveness and your sex-drive, as well as summoning people with similar spiritual interests in your life, are very strong for you today.
Daily Predictions for Capricorn:
Business meetings can become very fruitful today. Even without the meetings your business partners are more co-operative and inspiring. Dealing with the law and authorities can be as painless as possible today, so if you have such issues, try to take care of them today. Magic for meeting people, friends, potential lovers, and anything else, is very strong for you today.
Daily Predictions for Aquarius:
All work matters are favoured. Preparations to advance or establish your business, in the future, securing your work position, or creating the situations that will help you securing a promotion or a better position are all favoured today. Prosperity magic, and magic to find a new job, or find more to bring in customers are very strong for you today.
Daily Predictions for Pisces:
This is a very lucky and happy day for you. Travelling is auspicious, especially for pleasure. Students can have a joyful day, and also good developments in their studies. Other than that, your day will be mostly happy, even if nothing special happens. Wish manifestation and charging of amulets and talismans is very strong for you today.
Astrology and Magic:
I mention the extra strong points for every zodiac in their predictions, but all magic is strong today. Water element is very strong. Avoid astral projection and communications with spirits if you don't know what you are doing. These are also strong, but they can be hard to control.
That's all. Have fun and enjoy your day.