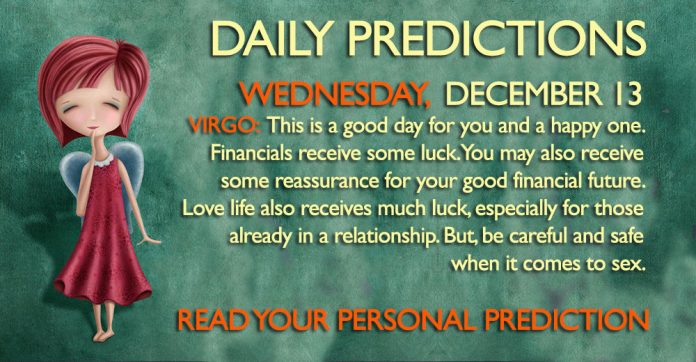 General Daily Predictions: Today the Moon from Libra opposes the retrograde Uranus in Aries and forms a hexagon with Saturn in Sagittarius. Then it enters Scorpio and there it conjuncts Mars.
Also, Sun and the retrograde Mercury accurately conjunct each other in Sagittarius.
In short, this is going to be a mostly good day, with just a little clouding of our judgement and a little unbalanced emotions. But about the former, just a little, as Mercury is very well supported, and it clear thinking influence, will overshadow the lunar aspect, most of the times. The unbalanced emotions can cause some problems though, as our energy will be more than enough. Therefore, use this excess of energy for something creative, or at least, exercise.
Sagittarius, Scorpio and probably Libra will be the luckiest zodiacs. Aries, Taurus and Virgo will be the most stressed one.
Daily Predictions for Aries:
Work and studies may have a lot of load, but progress happens there. Today you have also more than enough energy to take care of what you need to take care of, so there is nothing much to worry about.
Daily Predictions for Taurus:
You may be a little absent minded today, but other than that this is a good and mostly productive day for you. Health and love life seem to receive most of the blessings. All methods of healing and strengthening your health can give very good results.
Daily Predictions for Gemini:
This will be a lucky and happy day for you, in most aspects. Both love life and work are lucky and proceed nicely. But, be extra careful and safe when engaging in sex. A change in your work schedule may happen too, and this may stress you a little.
Daily Predictions for Cancer:
Work will be the most peculiar aspect of your life today. Good and not so good things may happen, one after the other without leaving you much time to calmly deal with them. But, the odds are that by the end of the day, you'll have done a very good job. Other than work, things look happy enough.
Daily Predictions for Leo:
Friends and family play a huge role in your day. The cause of their interference may not seem very promising, but the end result will be happy enough for you. On the other hand, you may try to find excuses to avoid studying, or other kinds of mental work. Don't do it. Also, avoid travelling, if it's not necessary to do it today.
Daily Predictions for Virgo:
This is a good day for you and a happy one. Financials receive some luck. You may also receive some reassurance for your good financial future. Love life also receives much luck, especially for those already in a relationship. But, be careful and safe when it comes to sex.
Daily Predictions for Libra:
A good day to work on your plans and dreams. Long term plans receive more blessings than the short term ones, but both receive enough of those. Spouse, love partner, or business partners may bring some stress in the menu, but not too much.
Daily Predictions for Scorpio:
Your energy levels are high. Maybe too high in some cases. In general, existing health issues receive healing influences, but fever can become a little worse. Jobs that take care of other people's money will be very active and profitable today, both for yourself and for your clients.
Daily Predictions for Sagittarius:
This is a very productive day for you. It's not necessarily a purely happy day, though. You may be forced to face issues you should have deal with earlier. Whatever the case, though, progress will happen and you'll end up taking care of most, if not all, the matters in a very good way.
Daily Predictions for Capricorn:
This day starts well enough and as it unfolds it becomes better. At the very least, your satisfaction becomes greater. Family can unsettle you a little, but just a little. You feel strong and secure today, so nothing can really unbalance you, or stop your progress.
Daily Predictions for Aquarius:
Today you seem to be good to whatever you are trying to do. Luck will help you in finding more or better ways to achieve what you want to achieve, too. Money doesn't receive any focus today, positive or negative. Therefore, if money is your goal, then today focus on the means which brings you money and not on money itself.
Daily Predictions for Pisces:
On deciding how to spend, or invest your money, be thorough, do your research and, if applicable, ask the advice of an expert. Work seems both lucky and promising today, and financial profit can come from it. In other words, you are good in earning money today, but not in spending them.
Astrology and Magic:
Road opening, healing, as well as all forms of meditation and visualisation are extra strong today.
That's all. Have fun and enjoy your day.