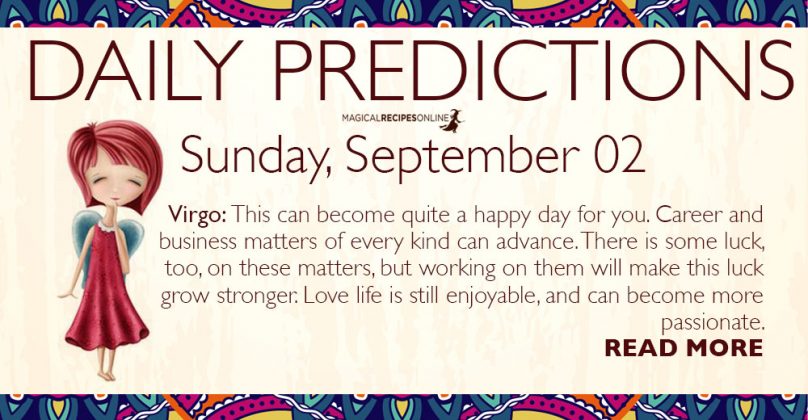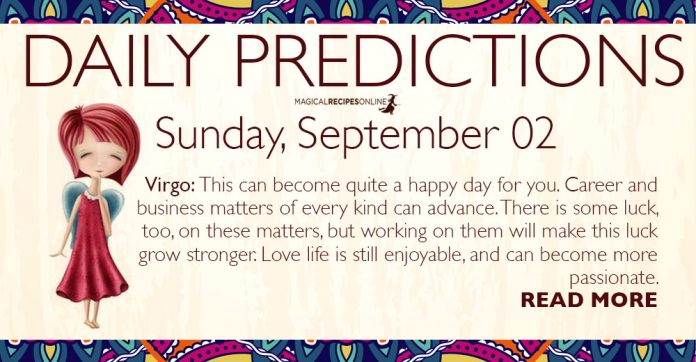 General Daily Predictions: Today, the moon from Taurus triangles Mars in Capricorn. Then it enters Gemini and it practically rests there. It's worth mentioning, though, that it affects auspiciously both the North Node and Chiron, so this day can become quite a significant day karma-wise.
So, this is going to be a mostly good day. The extra energy Mars provides us with my make us a little restless and temperamental, but as this happens early in the day and, even more, the Moon right after then moves to a different sign, it won't be much of a problem. Instead, this aspect can give us much energy for the whole day.
Capricorn, Taurus and Gemini will be the luckiest zodiacs of the day.
Daily Predictions for Aries:
This is a good day for making decisions – if you haven't – and put them in action. Those related to your career and your social status and image are the most favoured. Changes in personnel, for those running their own business are possible, and it's a good day to make these.
Daily Predictions for Taurus:
There is enough energy coming to you to advance in any goal of yours. Those related to studies, learning, and all forms of mental works are even more favoured. Also, putting in action decisions about your financials receives beneficial influences. Finally, it's a good day to enrol in a school, seminar, course of lessons, etc.
Daily Predictions for Gemini:
Sexual energy is very strong for you, today. This, other than a strong libido, gives you enough confidence and also strengthens your seductiveness. Sexual imagination is also strong, and later in the day there will be some good luck if you want to make these fantasies true. Magical and spiritual powers are still strong, although they calm down now. Fire magic, though, becomes even more promising.
Daily Predictions for Cancer:
This is a good day to dedicate to your special someone. Finding the opportunity to make this happen can be a challenge, though. Also, it's a good day for finding a new love interest, if you are of the hunting type, as you have to make the move. Work can be demanding, but it is productive.
Daily Predictions for Leo:
This is a good day for applying for a new job and similar things. It's also a good day to catch up with work you've neglected, as you have enough energy to do it and your mind tends to focuses quite well on such matters. Promoting your business, through actions, and maybe advertisement looks auspicious.
Daily Predictions for Virgo:
This can become quite a happy day for you. Career and business matters of every kind can advance. There is some luck, too, on these matters, but working on them will make this luck grow stronger. Love life is still enjoyable, and can become more passionate.
Daily Predictions for Libra:
In most aspects, this is a rather peaceful and satisfactory day. It can raise the intimacy between you and the important people of your life. This doesn't refer only to sexual intimacy, of course. Also, you tend to plan for the future. Pay attention to this plans, as they may actually help you realise what you really want from your life.
Daily Predictions for Scorpio:
This day can become demandingly social. Friends, siblings, your special someone, your colleagues and partners… almost everybody may seek some of your time and energy. Try to arrange your schedule in a way you'll feel more pleased than exhausted at the end of the day.
Daily Predictions for Sagittarius:
This is a good day for starting a new gym program, going to a spa, and for every way you can actively take a good care of your body. Mostly in order to strengthen it and revitalise it, rather than beautifying it and healing it. Nonetheless, self-healing is strong too. Also, work can become very productive.
Daily Predictions for Capricorn:
Try to make the most out of this day. There is much luck and even more energy on you, to help you do whatever you want to do. Both entertainment and work come to your care and attention. As the day proceeds, though, your mind focuses more on work.
Daily Predictions for Aquarius:
This day can be quite harmonising – not harmonious, though. On top of that, as it proceeds you are getting more outgoing and more happy. Most probably this procedure happens from inside out, but the events will support it.
Daily Predictions for Pisces:
Trade of all kinds receives much energy and focus. Whether this will help you achieve more in establishing, promoting and the like your business, or will help you sell more and make more profit, depends on your situations. Whatever the case, though, things are moving forward towards the right direction.
Astrology and Magic:
Fire magic and sex magic are quite strong today. Reversing bad luck, too.
That's all. Have fun and enjoy your day!