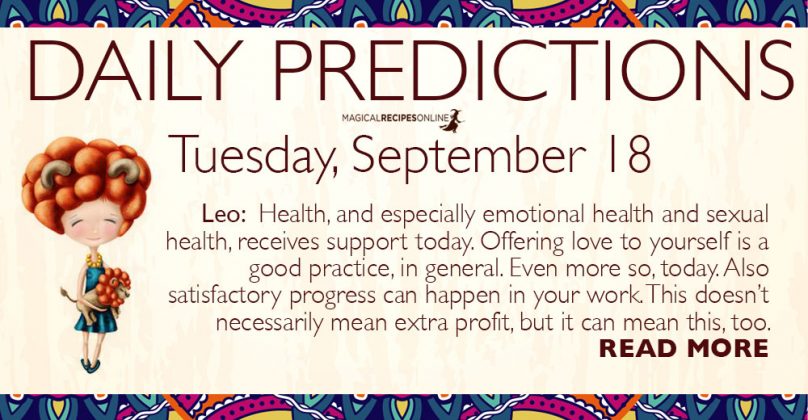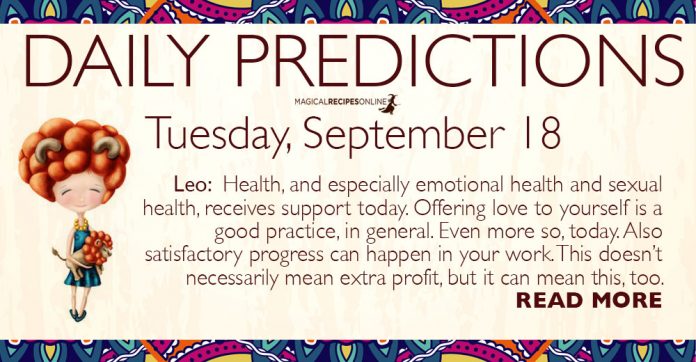 General Daily Predictions: Today, the Moon from Capricorn conjuncts forms a hexagon with the Retrograde Neptune in Pisces.
Also today, Mars from Aquarius accurately squares the Retrograde Uranus in Taurus.
So, this is going to be a nice day. There will be an extra focus on our emotions, emotional state and well being, as well as on our spiritual and magical quests. The former will become more intense as the day proceeds and for the first half of tomorrow and the latter will become more practical. So, healing and dealing with our negative emotions and psychology as early as possible, is advisable.
Capricorn, Pisces and probably Scorpio will be the luckiest zodiacs of the day. Taurus, Aquarius and probably Virgo will be the less lucky ones.
Daily Predictions for Aries:
Your intuition is quite strong and can guide you to the right decisions for your important aspects of your life. This includes career matters, but not only those. Also, it can help you in gabling, but do remember it only raises your odds, it doesn't guarantee your victory.
Daily Predictions for Taurus:
Studies and learning of all kinds still receive support. Also, trade, and especially international and web-based trade, as well as trade of high-tech equipment. Travelling and spiritual travelling are under the blessings of the day.
Daily Predictions for Gemini:
All forms of business receive beneficial influences. It's also a good day to talk toy your bosses and superiors for whatever you need to talk to them about. Asking for a pay rise can be one such subject.
Daily Predictions for Cancer:
Love receives some blessings both for the singles and for those searching for a soul mate, rather than simply a sex partner. For those seeking a relationship places of studying and groups of people with similar spiritual interests are the best places to find what you are looking for.
Daily Predictions for Leo:
Health, and especially emotional health and sexual health, receives support today. Offering love to yourself is a good practice, in general. Even more so, today. Also satisfactory progress can happen in your work. This doesn't necessarily mean extra profit, but it can mean this, too.
Daily Predictions for Virgo:
Love life receives much support today. Healing problems and issues there, if there are any, or making your relationship happier and stronger, are all possible. Finding a relationship, if you are searching for one, too, but this mostly affects serious kind of relationships rather than one night stands.
Daily Predictions for Libra:
Those working from home or in real estate and similar lines of business can have quite a productive day, today. Also, family can support your work. Both the current and the one you dream about doing.
Daily Predictions for Scorpio:
You are still in a social mood. There is a little more focus on current or prospective lovers and dear friends rather than work related meetings. Nonetheless, even those, if they happen, will be pleasant. In most cases, a smile and some deeper interest can open all doors and paths.
Daily Predictions for Sagittarius:
Making your home a better place to live in is favoured by the day. Inspirations about how to achieve that may come in your mind even if you have no such intention. It's also a good way to think about how your money can "buy" more happiness for you.
Daily Predictions for Capricorn:
This can become a very busy day. It will be, though, quite productive and satisfactory. It's also a good day to spend with your friends, siblings and sibling figures. You may find them supportive, inspiring, or both, concerning your personal plans and goals.
Daily Predictions for Aquarius:
Psychotherapists, empaths and artists will have an other good day. There is some more focus today on promoting and marketing their talents and services. For the rest, this is a good day to decide how and where you want to invest your money, in order to feel happier.
Daily Predictions for Pisces:
This is a good day for job interviews. It's also a good day for those working in PR and advertisement. Practical studies receive some support, while theoretical studies don't receive any influence, auspicious or otherwise. Also, it's a good day to do big purchases or orders. Especially if you've been thinking about them for some time now.
Astrology and Magic:
Love, happiness, and whatever affects and heals our emotions is strong. Also, Water Magic for all purposes is strong.
That's all. Have fun and enjoy your day!