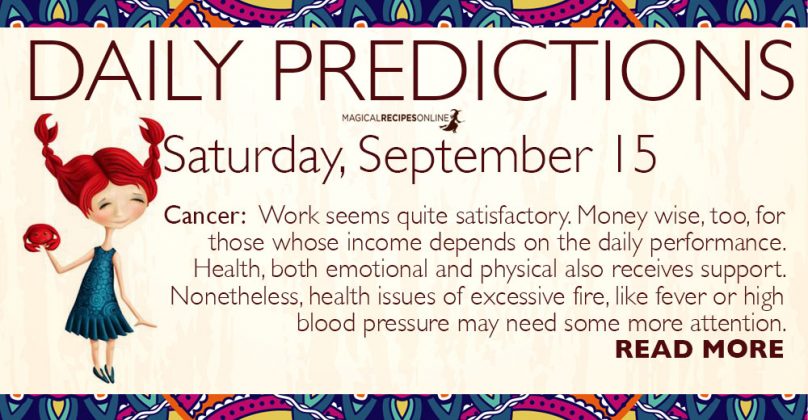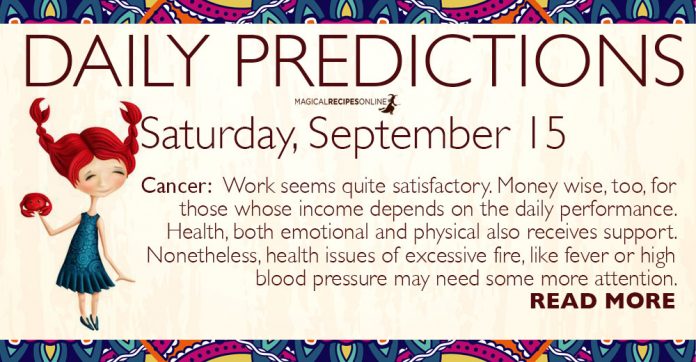 General Daily Predictions: Today, at 00:45 the Moon stops its void of course period and enters Sagittarius. From there it forms a hexagon with Mars in Aquarius.
So, this is basically a good day. The extra light on Mars can will provide us with enough energy to do whatever we wan to do. On the negative side, it can make us a bit reckless, restless and impatient.
Sagittarius, Aquarius, Aries and Leo will be the luckiest zodiacs of the day. Taurus, Capricorn and Scorpio will be the less lucky ones.
Daily Predictions for Aries:
All forms of learning and self advertising receive a boosting. Those working in such fields can have a nice day work-wise, too. Your mind today is more free and open, so take advantage of this in every possible way.
Daily Predictions for Taurus:
This is quite a satisfactory day career-wise. Making a move to advance in your career is advisable. Nonetheless, avoid careless and hasty such moves. Careers regarding psychological health, energy healing and sex are the luckiest ones.
Daily Predictions for Gemini:
Love life receives some beneficial focus and help. Long distance relationships, and relationships between co-students, or between people who share similar mental interests receive the most help. It's also a good day for business meetings.
Daily Predictions for Cancer:
Work seems quite satisfactory. Money wise, too, for those whose income depends on the daily performance. Health, both emotional and physical also receives support. Nonetheless, health issues of excessive fire, like fever or high blood pressure may need some more attention.
Daily Predictions for Leo:
This is quite a lucky and joyful day for you. Also, love receives many beneficial blessings. Established relationships can experience a more warm interaction. Those seeking a relationship can be lucky. For that, making a move is advisable, though.
Daily Predictions for Virgo:
This is a good day to take care of your home. Cleansing it, and rearranging things there, especially in order to gain you more comfort, rather than a better looking environment, are favoured. Also, health issues of the family can have a pleasant development. A possible exception is for issues of excessive fire.
Daily Predictions for Libra:
This is a good day to spend with friends, co-workers and, probably, siblings. It's also a good day for love matters and especially for those seeking a relationship and for relatively new relationships. Work-wise, the day can be a bit busy – occasionally even hectic – but the results will outdo that.
Daily Predictions for Scorpio:
This is a good day to make necessary repairs in your home. This is even more true for whatever has to do with heat, fire and metal constructions. Also if you run your business from home, or with family, this can be a profitable day for you.
Daily Predictions for Sagittarius:
This is a very energetic day for you. Try to avoid overtiring yourself, as both your schedule and your excitement may drive you beyond your limits. Nonetheless, the day will give you reasons to be happy and proud of yourself. Friends can play an important role in your day. Even a supportive one for your dreams.
Daily Predictions for Capricorn:
For a generally active and high-speed day, you seem to keep your pace slow enough and your balance steady. This is good, although it may make you feel less productive or that the world left you a little behind. Also, this is a good day for deciding on your financial management.
Daily Predictions for Aquarius:
This can become a very social day for you. Actually, do make it so, even if you feel a little insecure about it. Your social circle may even help you promote your dreams. Also, advertisement of all kinds is favoured. If you are working on this field, expect a good day.
Daily Predictions for Pisces:
This is a good day for taking decisions about your career, especially if you want to make a significant change in it. Spiritual kinds of career receive some boosting. Gabling speculations, too. As always, though, do keep in mind the stars improve your odds but they don't secure your victory.
Astrology and Magic:
All forms of fire magic are strong.
That's all. Have fun and enjoy your day!