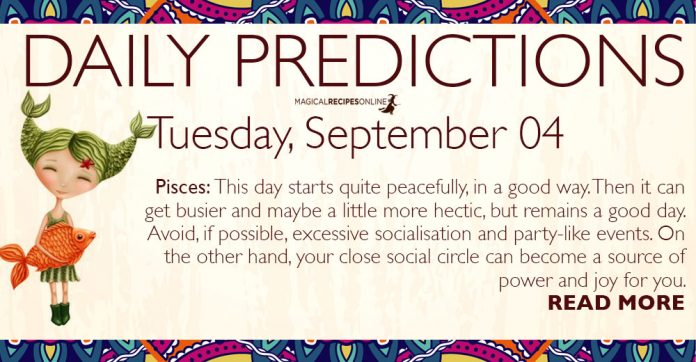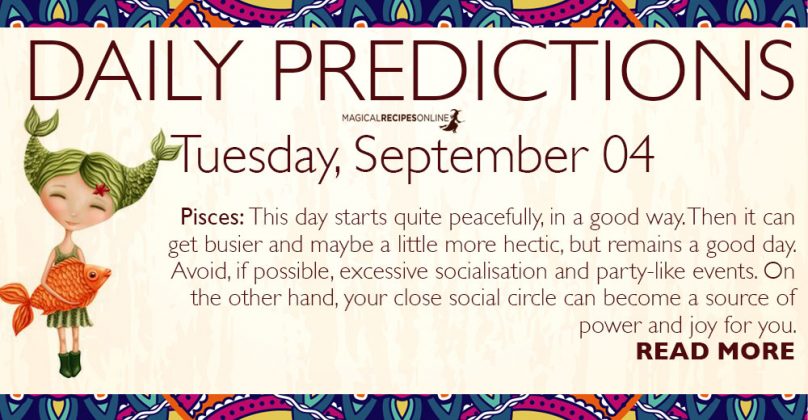 General Daily Predictions: Today, the Moon from Gemini triangles Venus in Libra and forms a hexagon with Mercury in Leo. As you probably remember, Mercury and Venus are in an almost accurate hexagon. Then the Moon goes void of course from 6:37 to 12:03 UT. Then from Cancer it form a hexagon with the Retrograde Uranus in Taurus and opposes the almost immovable, still Retrograde, Saturn in Capricorn.
So, this is going to be a mostly good day. The last time the Moon stresses the Retrograde Saturn will bring some stress, but the good vibes of the day will be more.
Gemini, Libra, Leo and Taurus will be the luckiest zodiacs of the day. Capricorn, Aries and probably Cancer will be the less lucky ones.
Daily Predictions for Aries:
This is not a favourable day for moving to a new house or place of work. Also, there may be some extra stress in work. Other than those, though, it's a mostly good day. Love life receives much support, in every aspect of it.
Daily Predictions for Taurus:
Avoid travelling if possible. Also, studies may require some more of your time and attention. Work, on the other hand receives many beneficial influences and personal goals can move a step – or more – forward.
Daily Predictions for Gemini:
Money can be a bit stressful. There also a tendency of stinginess, which may be helpful, or quite the opposite. Trust your money intuition as it's strong. This is a good day to expand your social life, as well as for finding a new love.
Daily Predictions for Cancer:
Business partners, and in some cases life partners, can cause you some unsettlement. Waking up your insecurities is the most likely cause. Other than that this is a mostly well organised day, and most things go as you had planned them to go. Maybe a little easier that you'd expect.
Daily Predictions for Leo:
Your mood and your health can be in a not so perfect condition. Bones, including the teeth, are the most sensitive, regarding your physical health. Also, work can fight against your good mood. But, it's not really bad. Mostly difficult and difficult to handle. Social life, thought seems quite pleasant.
Daily Predictions for Virgo:
Love life can be a bit stressful, or unlucky. This will affect the relatively fresh relationships more. The singles seeking for a new relationship, too. Work matters, on the other hand, as well as studies, have a beneficial day and progress there can happen.
Daily Predictions for Libra:
All works of the mind, including studies, will have a good day. It's also a good day for purchasing new technological equipment, Family business, though can face some extra stress. Even if you don't work with family, the latter can unsettle you, one way or an other.
Daily Predictions for Scorpio:
Travelling should be avoided today, if possible. If not, do take all possible precautions and if you are driving, drive as carefully and safely as you can. On the other hand, most business and career matters proceed nicely. Profit can be part of this, too.
Daily Predictions for Sagittarius:
Money can be a little problematic. In most cases it isn't that it gets worse, today. Mostly that you expected it to be better. Work, actually can become quite profitable today. It's also a good day to find a new job, or to get a promotion. Social activity is quite enjoyable and possibly fruitful, too.
Daily Predictions for Capricorn:
This is a mostly good and satisfactory day. Your self-confidence may not be as strong as it should be. Money can play a role to it, too, today. But don't let this bother you too much. Love life seems quite enjoyable. Changes there, good ones, can happen, including stop being a single.
Daily Predictions for Aquarius:
This is a mostly good and joyful day in most aspects of it. Love life receives much support. Health, both physical and emotional, can be a bit sensitive. Most probably because of excessive tiredness. Of course take the advice of a health-care specialist, but finding time to rest and relax will help a lot. Health issues of family members, on the other hand, are getting better.
Daily Predictions for Pisces:
This day starts quite peacefully, in a good way. Then it can get busier and maybe a little more hectic, but remains a good day. Avoid, if possible, excessive socialisation and party-like events. On the other hand, your close social circle can become a source of power and joy for you.
Astrology and Magic:
Love magic, summoning people and beings of your interest and sending messages are the most promising practices.
That's all. Have fun and enjoy your day!