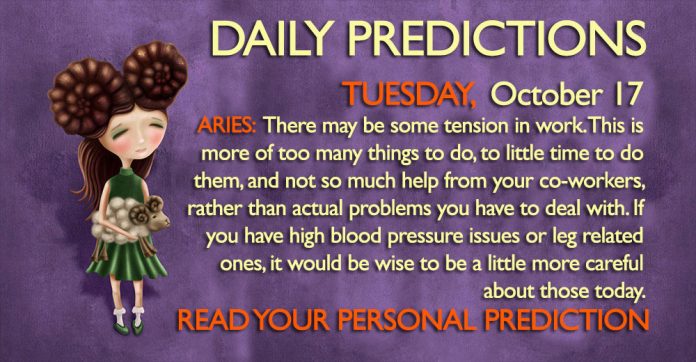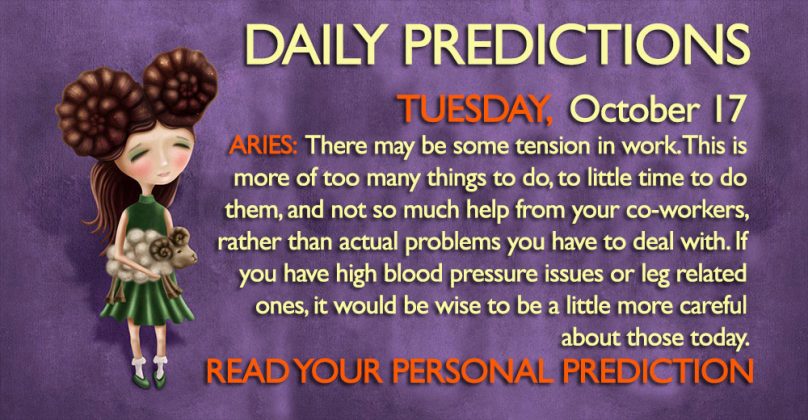 General Daily Predictions: Today the Moon from Virgo will form a square with Saturn in Sagittarius, and an opposition with the retrograde Chiron in Pisces. Chiron and Saturn form a square, as you know, so today's stress on Chiron and Chiron's activity will be very strong. This is the last time of the year that there will be so much negative focus on Chiron's activity. Moon will also conjunct Mars in Virgo. Then it will enter Libra.
There is a 6-hours long void of course period, from 11:27 to 17:35 UT. Lately Moon enjoys long void of course phases. Once again, this is not a negative aspect. It's just a period when new beginnings and new contracts are not favoured, and should be avoided. Postpone them until after this period.
Mercury enters Scorpio today. From there it will form some very auspicious aspects. Read more about Mercury's activity in the article for the upcoming New Moon.
So, this will be a mostly stressful day. A difficult one and a reminder of the previous period. Refer to the article of the previous New Moon and the Full Moon for more details on this.
Gemini, Capricorn and Libra will be the luckiest zodiacs of the day. Sagittarius, Pisces and Virgo will receive the most stress.
Daily Predictions for Aries:
There may be some tension in work. This is more of too many things to do, to little time to do them, and not so much help from your co-workers, rather than actual problems you have to deal with. If you have high blood pressure issues or leg related ones, it would be wise to be a little more careful about those today.
Daily Predictions for Taurus:
This can be a very peculiar day. It is mostly happy, or at least it should be. Don't make too many plans, nor too few. Love life can be benefited, but sex life can be not as fulfilling. This can be because you don't have anyone to "practice" with, or because the one you have doesn't seem to be in the mood.
Daily Predictions for Gemini:
There is a great focus on home and family. Many obligations to deal with, or many things you have neglected and now demand your attention, but at the end of the day you'll feel satisfied with the results. Career can be stressful though and about it you won't be satisfied.
Daily Predictions for Cancer:
Work can be stressful, especially for those working through phone, or interact with many people in other ways. Small mistakes are also possible, as well as mistakes of others burdening you. Try to slow down and to keep your mind calm and clear, so that you'll be able to make the most of it. You can actually have a very productive day. Stressful, but productive.
Daily Predictions for Leo:
This is probably not your day. Money is both stressful and promising today. There are many financial issues you have to deal with, but many opportunities to gain more money as well. Love life receives only stressful influences though.
Daily Predictions for Virgo:
You are strong and confident. There is much energy in you. Maybe more than much. This can make you a little touchy. Exercise a little, walk a little, run a little. Use this extra energy in bodily activity, so that you'll be calmer and more productive.
Daily Predictions for Libra:
Your intuition and imagination are very strong. Employ them to whatever you do, or wish to achieve. If you are working with these, then this can be a very fruitful day. If not, work can be much stressful, or bothersome. Chiron's influences on you will be more obvious than on the rest of the zodiacs, but in a polite way, most probably.
Daily Predictions for Scorpio:
If you are using internet for personal promotion or professional promotion, this is a day you should give it all you have to give. It can be tiresome and, occasionally, unpleasant, but you'll achieve good results. Money can be stressful. There may be some reminders of old love issues as well.
Daily Predictions for Sagittarius:
Your career demands your attention. Even if you don't hear the demand, you should be focusing on your career today. You can make a great progress there. This is not an easy task, but you can make it. Your self-confidence is stressed too. This can be expressed as a lack of confidence or in a form of dogmatism. Avoid both.
Daily Predictions for Capricorn:
This keeps being an important day for students. It is more stressful than yesterday, but it can be more productive as well. Much more productive. Your imagination is strong but it has the tendency to create unpleasant scenarios. Try to control this tendency and things will be much easier. This goes not only for student but for all Capricorns.
Daily Predictions for Aquarius:
Your magic is still very strong. Magic using the element of Fire and magic using the sexual energy are extremely capable. This will be a not so happy day for those having a long distance relationship. Thoughts about how fulfilling is your life can also appear. Listen to them and decide what you should do. Don't let them disappoint you.
Daily Predictions for Pisces:
Business and business partnerships can be very stressful today. On top of that your self-confidence is not in top condition. Support it. Avoid promoting your ego instead of your self. This is a difficult trap to avoid, but something you should avoid today of all days.
Astrology and Magic:
Meditative methods work better today than other methods of magic. Love Magic is strong. True, since it's not yet the 22nd of the month, but there too, prefer calm and peaceful methods, or meditation.
That's all. Have fun and enjoy your day.