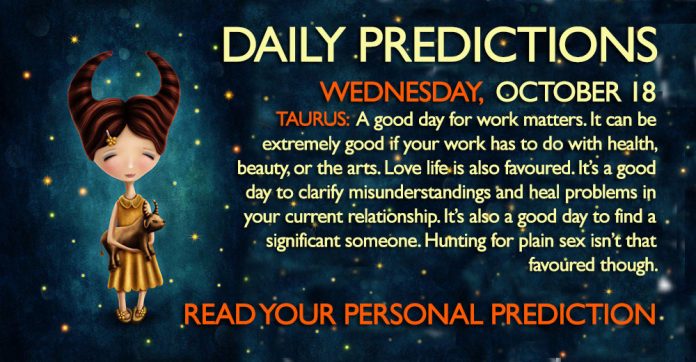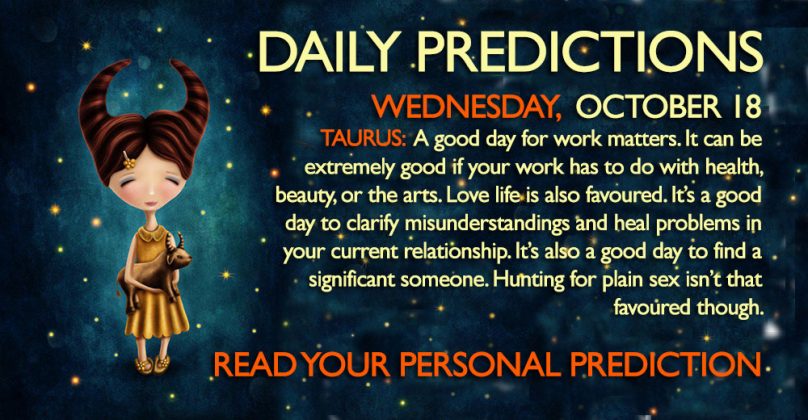 General Daily Predictions: Today the Moon from Libra conjuncts Venus. It will also start squaring Pluto in Capricorn later on. In the same time Mercury in Scorpio accurately conjuncts Jupiter today. You can find more information about this aspect in the article about tomorrow's New Moon. So, this is a calm and auspicious day. A premonition of an upcoming, happy, new lunar month.
Libra, Scorpio and then Sagittarius will be the luckiest zodiacs of the day. The latter, probably more in the second half of the day. Aries will be the most stressed zodiac today and tomorrow. Capricorn will follow, especially on the second half of the day and tomorrow.
Daily Predictions for Aries:
A good day for all love matters. This includes self-love and self-healing. Search inside you. Talk to yourself, and listen what yourself has to tell you. This can be a day that can heal your whole life. Well, set the foundations for that, most probably. Business matters, and law matters also seem lucky.
Daily Predictions for Taurus:
A good day for work matters. It can be extremely good if your work has to do with health, beauty, or the arts. Love life is also favoured. It's a good day to clarify misunderstandings and heal problems in your current relationship. It's also a good day to find a significant someone. Hunting for plain sex isn't that favoured though.
Daily Predictions for Gemini:
This will be a generally happy day for you. Love life is nice and happy today. Singles may have some good luck. If your work or hobbies have to do with the arts, this will be a very beneficial day. For artists more than for those selling art, but for the latter as well.
Daily Predictions for Cancer:
A good day to beautify, or change your place of living. Inviting friends there can become a very pleasurable experience. Parents, or parent figures, and especially mothers and mother figures can be very supportive today. Even unexpectedly so.
Daily Predictions for Leo:
A happily social day. You may not meet with too many people, but you tend to pay more attention to the ones you actually meet. This is good. You strengthen your bonds this way, and people tend to respect you more in return. This can become very helpful both in your personal relationships and in your professional interactions.
Daily Predictions for Virgo:
A good shopping day. You have a tendency to overdo it. Avoid this, but do offer some pleasures and luxuries to yourself. You deserve it after all. Being with friends, can be very pleasant for you today. People around you tend to love you and enjoy your company without you making any special effort. A good day to meet new people and friends too.
Daily Predictions for Libra:
This is a very good day for you. Your charms are heightened and you can see. Beautification and beautification spells are very much favoured. If you go out today, it is certain you'll get noticed. If this will be by the people you would like to, this I don't know. Money is also auspicious. Money deals and investments are favoured.
Daily Predictions for Scorpio:
Sexual fantasies can be a little too vivid today. I don't think this is a bad thing, as long as it doesn't distract you from whatever you have to do. If you are in a relationship, try something new in the bed. Your partner may be more willing to try it than you expect. Other than that, ritualistic magic is powerful. If you are a cleric or otherwise use it professionally, this will be a very good day for you. Even if you don't belong to these categories, expect a very good and lucky day. Maybe not as good and lucky as the previously mentioned ones, but very good and lucky nonetheless.
Daily Predictions for Sagittarius:
Those working through internet, or telephone, those in entertainment, and those who schedule parties and similar events, will have a very busy day. Good, but busy. If you are the ones having or attending these parties or events, you'll have a very pleasant day. If neither one is your case, try to socialise today. You'll feel much better, happier, and optimistic if you do so.
Daily Predictions for Capricorn:
Your co-workers today seem to be more co-operative. Those working under your command or guidance seem also to do a good job easily and willingly. So, in these aspects, your work is going nicely and productively. If you are working alone, you may feel a little unwilling to work today. Overcome this tendency and you'll have a good and productive day.
Daily Predictions for Aquarius:
A very good day for travelling. If your journey starts today, expect your whole trip to be pleasant, or productive. Whichever the purpose of it is. A very pleasant day for students too. A good day for those in a relationship where you feel you learn much from your significant one, or that you teach much to them.
Daily Predictions for Pisces:
A very emotional and sensual day. In a good way. Your emotions are strong, and you can express them in a clear and understandable way. The people receiving them, understand and appreciate them. So, this is a good day for those in a romantic relationship, but this aspect can be expressed in your other important relationships as well. Love at first sight is also possible.
Astrology and Magic:
Meditative methods are still strong for every purpose. Beautification and money magic is strong. And of course, love Magic is strong. Bear with it for a few more days. The 22nd is closing up fast! Tomorrow will be the Deepawali, but the celebrations have already started. After all, it's a five-days festival.
That's all. Have fun and enjoy your day.