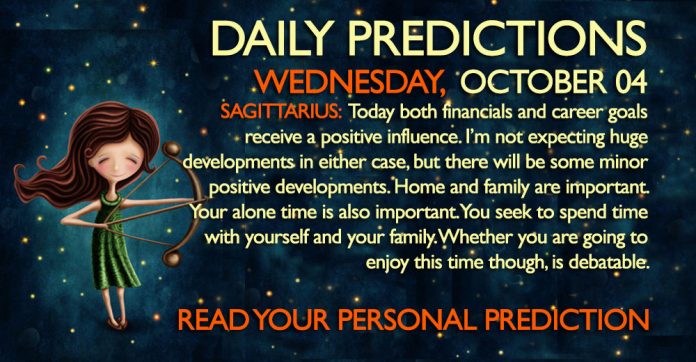 General Daily Predictions: Today, we will have a much more pleasant day, but quiet and not very creative. Moon's stressful influence on Mars and Venus ceases its activity as the day passes. Therefore, their conjunction and the triangles they form with Pluto will be much luckier, and less stressed. But, the Moon from Pisces, squares Saturn in Sagittarius. Saturn, other than the now weak hexagon with Jupiter, has a heavy load of stressful and inauspicious aspects. One more, is not the best thing to happen! Learn how to bribe this strict teacher to make him more generous and friendly for you, here. Also, Moon will conjunct Chiron. This is a mostly good thing. Focuses more on Chiron's activity, but releases some of the stress this stricter teacher presses on us. So, it must be a good thing.
The most difficult part of the day, though, is not the aspects the Moon forms, but the ones it doesn't. What I mean is, the Moon will be void of course for a huge amount of time today. Almost thirteen and a half hours. From 07:19 until 20:40 UT, when it will enter Aries. The void of course Moon is not really a negative "aspect", as we have said before, but an uncreative period when new projects should not be initiated, and new contracts should not be signed. When this period is short, we just wait for it to end. Today though, half the globe will have the whole, or most of the, working hours of the day under a void of course Moon. This can be very inconvenient.
Today, Capricorn, Virgo and Pisces will be the luckiest zodiacs, but not the unluckiest at the same time. The most stressed ones will be Sagittarius and Cancer.
Daily Predictions for Aries:
Chiron's energy on you is rather strong and focused, from inside out. Refer to the New Moon's article, as for today Chiron's energies for you are closer to those of the New Moon rather than the ones of the Full Moon. Other than that, work is still the main focus, but today things are better. Most of the energies there are beneficial, so expect some progress. Magic and intuition are still powerful. Not as much as yesterday, but much clearer and much more manageable.
Daily Predictions for Taurus:
This is also a social day. Meeting with people will come your way even if you try to avoid this. New people also can come in your life, but they may remind you of people you used to know. Keep in mind that despite the similarities, they are not the same ones. Love is luckier. Meeting love interests is possible and more favourable than yesterday. Avoid rushing in bed with them, though. Actually, avoid rushing the situations anyhow. Places of study can be very good for meeting new people, both friends and lovers.
Daily Predictions for Gemini:
Thing now become more peaceful. Career has a good role, but family and the important people of your life becomes more important. In a mostly good way. Spouse can unsettle you one way or an other, but nothing really serious. On the other hand, problems with business partners can surface. If this happens, these problems are things you must take care of.
Daily Predictions for Cancer:
Socialising becomes more peaceful and harmonious. In some cases, this can mean you won't socialise today, but this will be your choice. Therefore, this is also included in "peaceful and harmonious" social life. Work can be a little stressful. Teachers, lawyers and people with similar professions will feel this more vividly.
Daily Predictions for Leo:
Work and money receive many energies today, and they are beneficial ones. Some progress is to be expected in these matters. If you can, avoid signing contracts during the void of course Moon. Love life, sex life and even sexual health and sexual confidence are all stressed. On the other hand, magic about these subjects is very potent for you today.
Daily Predictions for Virgo:
This is a better day. Self confidence is much better than yesterday. Not perfect, but most of the times is strong. Love life is also lucky. There is a peculiar feeling about your partners, existing, imaginary, or previous ones. "Why did they act this way?", "Why didn't they return my feelings", or "Why didn't I return their feelings?", or "Why didn't I grab that opportunity?" and similar thoughts come in mind. There is a "Am I good enough?" and an "Am I going to ever be really happy?" lurking around too, but you keep this more quite. Similar feelings may appear for business partnerships, although not so strongly. Family can cause you much stress, especially if they don't like your current lover or spouse.
Daily Predictions for Libra:
Much, much better day today. You feel more optimistic and healthy, physically and, even more, psychologically. Work receives some negatively-looking positive energies. This kind of energies will help you realise your mistakes, in order to correct them. If you use these energies this way, they are indeed positive and creative. Your relationship and interactions with your co-workers can be stressful today. Sometimes, clients can cause similar feelings.
Daily Predictions for Scorpio:
This keeps being a very social and communicative day. Joy and love are the main target of this tendency of yours. You have some possibilities to achieve exactly what you want, but even if you don't, it will be a pleasant day. In some cases better than expected. Money can be stressful today though. Avoid spending in unnecessary luxuries today.
Daily Predictions for Sagittarius:
Today both financials and career goals receive a positive influence. I'm not expecting huge developments in either case, but there will be some minor positive developments. Home and family are important. Your alone time is also important. You seek to spend time with yourself and your family. Whether you are going to enjoy this time though, is debatable.
Daily Predictions for Capricorn:
Yesterday, students were the most stressed members of the sign. Today they are going to be the luckiest and happier. For the rest, it will be a good day. Maybe a little too busy. Maybe time will fly a little to quickly, but there will be a positive development in most aspects of your life. You may come to realise you don't have the friends you would like to have, either in quantity or in quality. But this realisation is probably the worst thing you'll have to face today. Use this information to search and attract the friends you want.
Daily Predictions for Aquarius:
Money, mostly, and sex are still the main focus. The obsession is absent though. Your financial strategies may need some correction. There is also the possibility that this thought is imposed to you, but it's not true. In any case, your fear and insecurity for your financials is greater than the situations call for. Be more optimistic. Friends and acquaintances can be more stressful than joyful.
Daily Predictions for Pisces:
Do refer to the New Moon's predictions. Something like a recapitulation is happening today, but not a very distressing one. You feel much more confident, and this help you deal with all these in a positive, or more positive way. If you have worked with yourself on the subjects Chiron points out for you, then this can be even a very happy day full of self satisfaction. Career can be stressful, regardless your progress. How stressful it will be, though, depends on it, as the situations are not that bad.
Astrology and Magic:
All forms of cleansing and healing are strong. And guess what? Love magic is strong and remains strong until the 22nd of the month.
That's all. Have fun and enjoy your day.