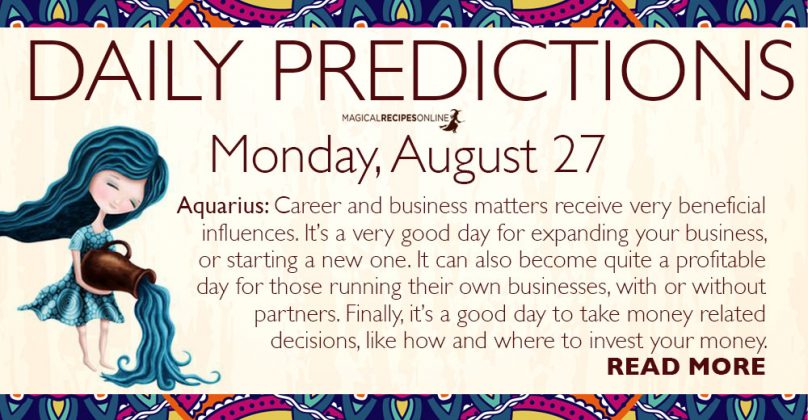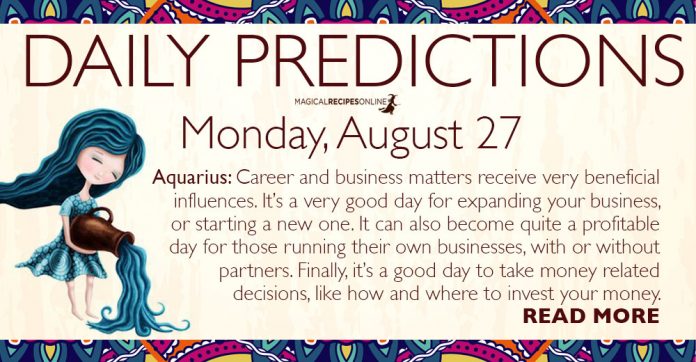 General Daily Predictions: Today, the Moon from Pisces conjuncts the Retrograde Neptune there, and also, it forms a triangle with Jupiter in Scorpio and a hexagon with the Retrograde Pluto in Capricorn.
Also, today Mars turns back into direct motion.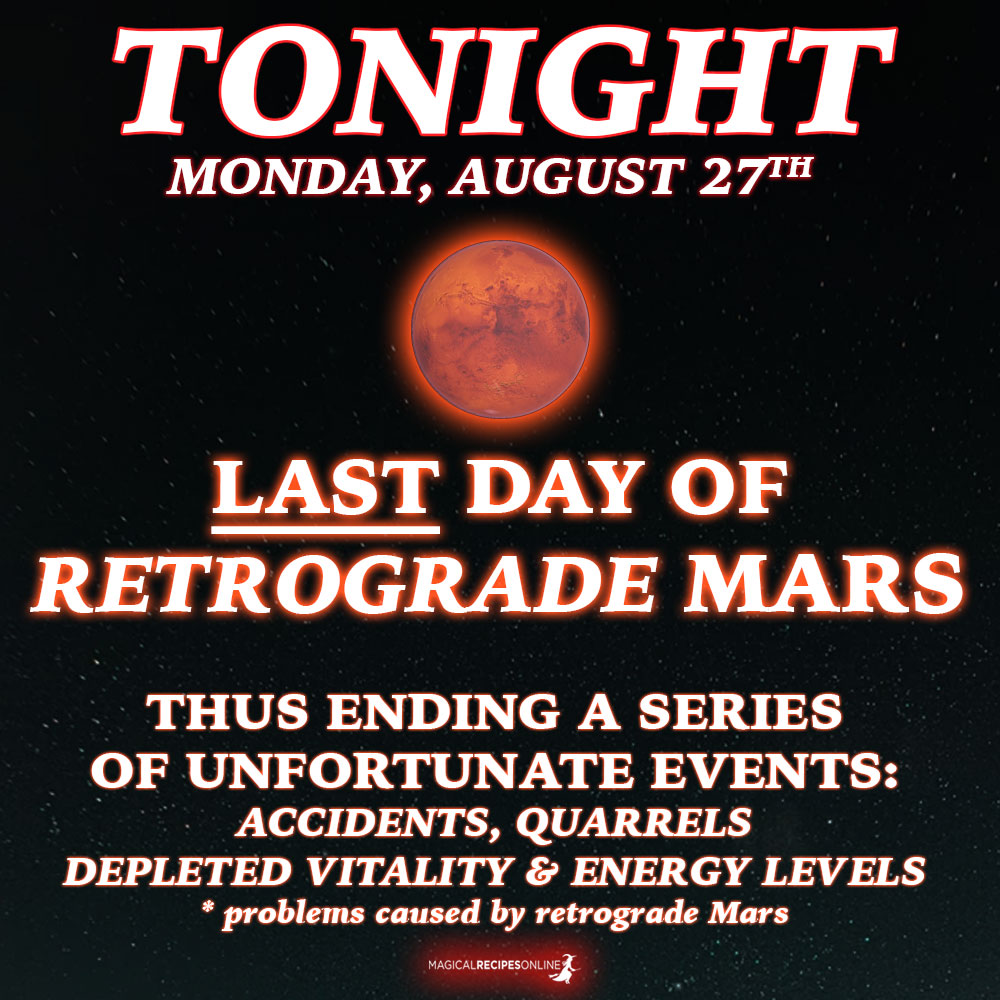 So, this is going to be a good day. On top of that, the influences of the Eclipses have gone, and the retrograde planetary activity falls to 40%. So, by all means, we can be optimistic for the day.
Pisces, Scorpio and Capricorn will be the luckiest zodiacs of the day. Libra and Leo will be the less lucky ones.
Daily Predictions for Aries:
This is a very powerful magical day for you. All magical and spiritual powers are very strong, so, even if you don't actively use them, keep your mindset positive and positive things will happen. Also your money and gabling luck is good. Regarding gabling, of course, keep in mind, the stars only raise your odds. They don't secure your victory.
Daily Predictions for Taurus:
Trade of all kinds, and especially of products of technology and of services of promotion will have a very good day. It's also a good day for buying whatever you need and especially what we mentioned above. Also, it's a good day for studies and learning of all kinds.
Daily Predictions for Gemini:
All career and work matters receive beneficial energies today. Setting things in order and paying attention to the fine details you may haven't noticed yet, even more so. Starting a new business and finding a new job are both possible and auspicious.
Daily Predictions for Cancer:
All works of the mind will have a pleasant day today. This doesn't necessarily mean a more profitable day, but a pleasant one, nonetheless. Students will also have a pleasant day. Also, it's a good day for love matters, especially for those who are already in a relationship, or a marriage.
Daily Predictions for Leo:
All work and money matters receive, at least some, support. Family also seems to support you, more than usual, especially in such matters. Improving the environment you are working, and your relationship with co-workers receives the most beneficial influences of the day.
Daily Predictions for Virgo:
All matters of the heart receive very supportive influences. Both those in a relationship and those seeking one feel this to a lesser or greater degree. Your kid's love life, or marriage can also become a source of joy for you, today. Also, co-workers and friends can become very helpful and even inspiring.
Daily Predictions for Libra:
This is a good day for money matters. Even more so for those working in the health field, whether it's the traditional type of it or not. Also, it's a good day for buying health support products or receiving health related services. Furthermore, health issues of a family member may have some unexpected, but good, developments.
Daily Predictions for Scorpio:
This is a mostly happy day. Probably it will be quite a busy one, but pleasantly so. Every kind of personal goals can advance, so focus on whatever you can and is more important to you. Love life, and especially for those in a relatively new relationship, will be good. Those in a renewed relationship, will also have a good day with their special someone.
Daily Predictions for Sagittarius:
The energies of the day focus on your home and family mostly. Taking care of them can come as a natural outcome, but it will be a mostly pleasant one. Doing it on your own choice will give good results, too. Also, creative visualisation is quite strong for you, today.
Daily Predictions for Capricorn:
All forms of trade, both of goods and of services, receive beneficial influences. Practical kinds of studies and learning, too. Also, this is a good day to spend with acquaintances, friends and siblings. In fact, this can happen even out of schedule, but it will be a nice experience.
Daily Predictions for Aquarius:
Career and business matters receive very beneficial influences. It's a very good day for expanding your business, or starting a new one. It can also become quite a profitable day for those running their own businesses, with or without partners. Finally, it's a good day to take money related decisions, like how and where to invest your money.
Daily Predictions for Pisces:
This can become quite a good day on all matters. Studies, researches, and learning of all kinds receive the most support. PR, advertisement and similar kinds of jobs also receive much support. This can also help you if you are trying to find such a job position.
Astrology and Magic:
Wish manifestation and all forms of potions, philtres and talismans are strong today.
That's all. Have fun and enjoy your day!