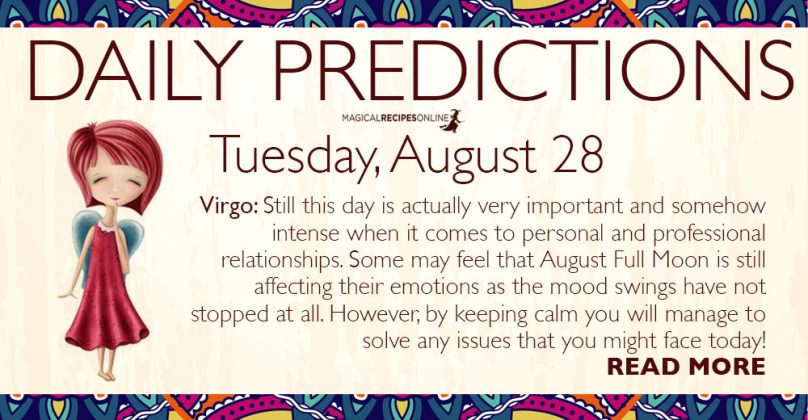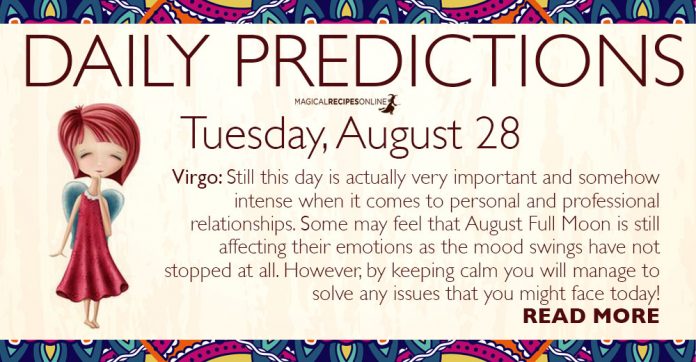 General Daily Predictions: Today, the Moon is still in Pisces making us feel closer to greater truth and our intuition. Something about the world feels off today although it somehow all makes perfect sense.
The Moon from Pisces will form a sextile – hexagon with stationary Mars in Capricorn fuelling our passions and our dreams.
Also, as from yesterday, Mars turned back into direct motion, although is now stationary.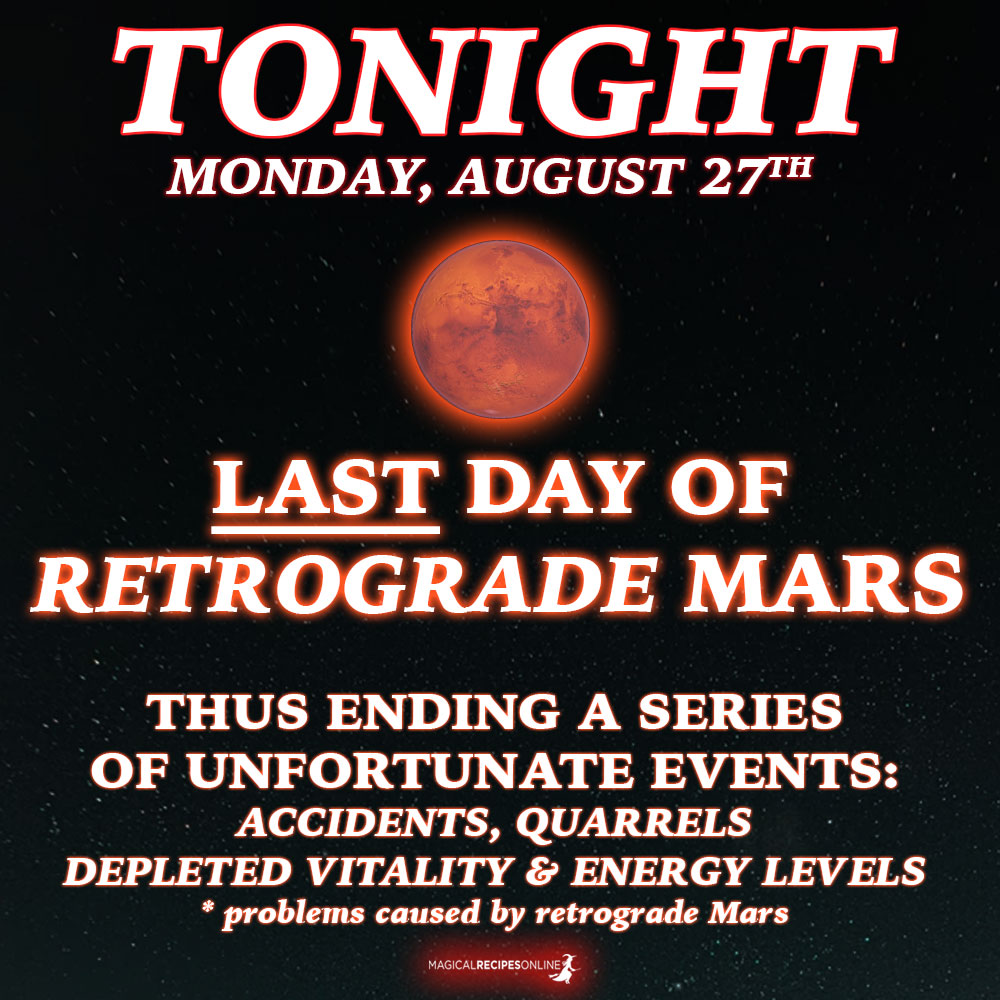 Pisces, Scorpio and Capricorn will be the luckiest zodiacs of the day. Libra and Leo will be the less lucky ones.
Daily Predictions for Aries:
This is a still a very magical day for you as all your intuitive and spiritual powers are very strong, due to the fact that the Moon sheds its divine light in your twelfth house, where you subconscious dwells. Therefore, please listen to your guts and trust the energy. Later at night, a revelation may appear.
Daily Predictions for Taurus:
Your minds works in a brilliant way dear Taurus as innovation and inspiration goes hand to hand today. This is why you should take advantage of these opportunities that may be presented to you and right down all the ideas you might come up with. Meeting with friends and hanging out with them is favored!
Daily Predictions for Gemini:
All things related to works and your professional life is favored today. Although the energy of the Full Moon may messed up some things, now you are ready to work with these brilliant energies and shine out. However, you still need to avoid quarrels with your supervisors and work-mates!
Daily Predictions for Cancer:
This is a perfect day for students or the ones who still thirst for knowledge. During this day your horizons can be broadened echoing the effects of the August Full Moon. Dream and visualize your future as Destiny awaits!
Daily Predictions for Leo:
Change comes from inside and this is where you start looking if you need your 'reality' to be altered. Hence, start from within now that your intuition is screaming to be noticed. Your body and mind is giving you all the signs you need! Do you dare to listen?
Daily Predictions for Virgo:
Still this day is actually very important and somehow intense when it comes to personal and professional relationships. Some may feel that August Full Moon is still affecting their emotions as the mood swings have not stopped at all. However, by keeping calm you will manage to solve and issues that you might face today!
Daily Predictions for Libra:
Work runs smoothly now although yesterday might have been a bit tense. However, now things a getting better and you show the effort you've put through all this time. Hence, today might a be a change to shine from the crowd and be noticed as somehow you attract attention!
Daily Predictions for Scorpio:
Today is still a good day for you as all things seem to get back in track. Slowly and steadily you see your life changing for the better as now, your traditional governor turns direct, again! What makes you smile today will give you the proper emotional boost to get back on your feet and work successfully on any project!
Daily Predictions for Sagittarius:
One more day when you need to focus your attention on your family members and things you have to do regarding whatever you call 'home'. This energy is all about you and the things you do when door are closed. Invest quality time on yourself and rest better!
Daily Predictions for Capricorn:
Today is a day when information can be acquired in an easy way although bizarre means might also taken into use. Moreover, in the process of learning you might understand things that may have been kept secret from you. Meeting with friends can be quite revealing and help you in solving your personal or professional problems!
Daily Predictions for Aquarius:
Today is still a good day to invest on your career and find more ways to expand your financial status and professional horizons. You can do better use of what you possess. Moreover you can find a more successful way to manage the flow of money in your life which is a reflection of how energy run through you!
Daily Predictions for Pisces:
With the Moon in your sign you feel a strange wind blowing through you. This wind in your destiny which is now fuelling your passion and dreams to move on and forget the past. Listen to this liberating voice and stop losing yourself to the painful memories. The time has come to start again!
Astrology and Magic:
Wish manifestation and all forms of potions, philtres and talismans are strong today.
That's all. Have fun and enjoy your day!