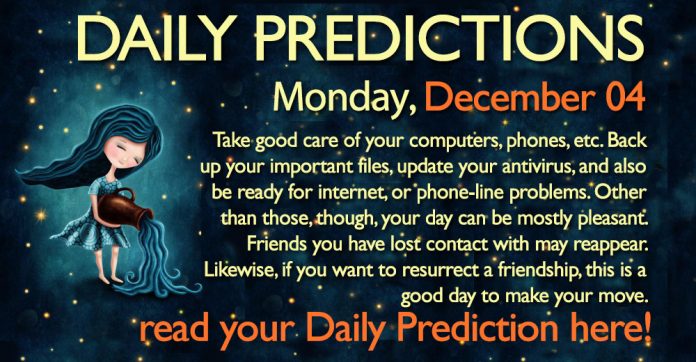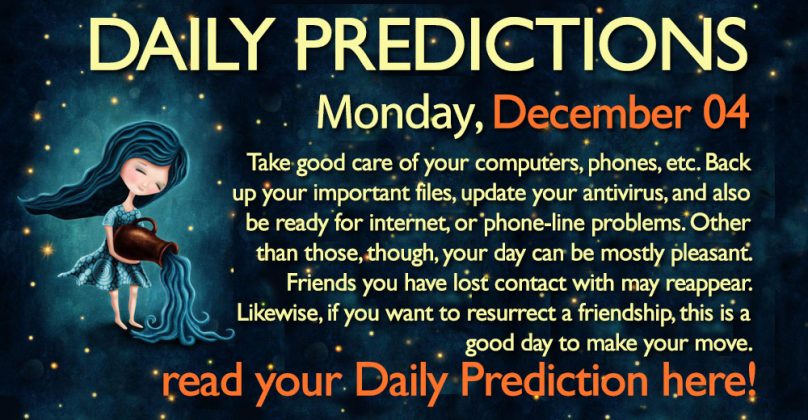 General Daily Predictions: Today the Moon from Gemini squares the just-retrograde Chiron in Pisces, and opposes the retrograde Mercury and Saturn in Sagittarius. It also forms a hexagon with the retrograde Uranus in Aries and a triangle with Mars in Libra. Then the Moon will enter Cancer.
This is going to be a tough start of the waning Moon period, as the major and auspicious aspects that influence the period are stressed heavily. Keep in mind, though, that this stress will influence the day, not the fortnight. So, embrace yourselves, but keep your optimism!
Aries, Libra and then Leo will be the luckiest zodiacs of the day. Or should I say, the ones receiving less stress? Sagittarius, Pisces and Gemini will be the most stressed ones.
Daily Predictions for Aries:
Everything that has to do with your mind can face problems of any kind. Fears can awake too, and a general stressful, or unsettling feeling can be present. The latter, though, not as strong for your genuine self-confidence seems to be quite strong. If you manage to avoid misunderstandings with your friends and important people of your life, they will brighten your day. Work is mostly lucky, but travelling is very inauspicious.
Daily Predictions for Taurus:
Work can be rather busy and stressful. Productive and profitable, nevertheless. Your intuition and imagination are also very strong. Make good use of them. But the way you feel about your financial situation can be less than pleasant. You focus on the problems much more than on the blessings. Do it the other way around.
Daily Predictions for Gemini:
This can be a very peculiar day for you. It has the makings of a good and happy day, but odds are it won't be. Singles may be lucky, but those already in a relationship, or a marriage may have to face reasonable or unreasonable upheavals. Work may be disorganised, as well. Also, be extra lawful today. If your schedule allows it, try to go out and have fun.
Daily Predictions for Cancer:
Work can face all sort of problems today. Your mood and psychological health are not in top condition, either. If your job is based on imagination, though, it can be stressful, but, also, productive. Staying at home, taking care of your home and family and relaxing is probably the best policy to follow.
Daily Predictions for Leo:
There is probably a general pessimism, or other negative feelings coming from the inside. Things, though are mostly good for you. Love and sex life are not that lucky, but all other aspects of your life are. Even trade can be profitable for you today. Maybe hectic, but profitable, nonetheless.
Daily Predictions for Virgo:
All work matters are favoured today. Meetings with business partners can be unpleasant, boring, or irritating. But, judging by the results, even them will be neutral to good. Home and family can stress you more than a little, too.
Daily Predictions for Libra:
Travelling is inauspicious. When you are chatting, talking on the phone, exchanging emails, or doing similar things, pay great attention to what other people are saying and to how you express what you are want to express. Misunderstandings are very easy to happen. But, you have today more than enough energy and confidence to deal with whatever challenge life gives you.
Daily Predictions for Scorpio:
Work can advance today. Work your magic, too, for it. But, at least for now, progress in work may not mean immediate profit. Money matters seem stressful. Those you own money to may be somewhat demanding, today. Avoid major expenses, too, if you can. There may be a more economic way to do what you want to do, if you search a little more your possibilities.
Daily Predictions for Sagittarius:
Your ego can become very loud today, and this is never a good thing. Support yourself, express yourself, and love yourself. Your self, though. Not your ego. This can be difficult, but if you actually manage to do it, then this day can become quite good. Mind that, feeling useless is also an expression of the ego, in a purely negative way.
Daily Predictions for Capricorn:
Work will be the main subject of the day and in a good way, nonetheless. Productivity and progress can take place. For some of you in a stressful way, for others in a surprising smooth way. But in both cases, things are progressing there. Health can be sensitive though. Leg problems – new, or worsening of existing ones – and accidents, are the most possible problems.
Daily Predictions for Aquarius:
Take good care of your computers, phones, etc. Back up your important files, update your antivirus, and also be ready for internet, or phone-line problems. Other than those, though, your day can be mostly pleasant. Friends you have lost contact with may reappear. Likewise, if you want to resurrect a friendship, this is a good day to make your move.
Daily Predictions for Pisces:
Most aspects of your life can become stressful, or unpleasant today. Money can be the one thing that isn't affected much. Work, though, can face some problems. Avoid major decisions regarding your job or business. What today seems hopeless, it may look much better in a day or two, and what today seems to be a very good decision, you may find out it was a mistake in a day or two.
Astrology and Magic:
All cleansing and healing magic is promising today. Karma cleansing, even more so.
That's all. Have fun and enjoy your day.