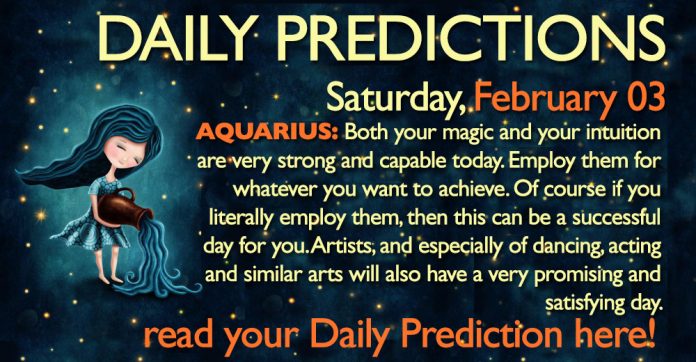 General Daily Predictions: Today, the Moon from Virgo forms a triangle with Pluto in Capricorn, and a hexagon with Jupiter in Scorpio. Then from 7:07 until 21:47 it will be void of course. And then it enters Libra.
In the same time, Mercury from Aquarius accurately forms a hexagon with Mars in Sagittarius. This hexagon will be active until the 21st of the month, when Mercury will be in Pisces. The Mercury-Mars hexagons always help our mind become clearer. They also improve our determination in our goals and our courage to go after them. Were not the Eclipses we would have felt these influence quite strongly by now as both Planets are in mental zodiacs. Nevertheless, now and for a few more days, until the coming Eclipse will start interfering intensively, we will feel this influence.
So, in short, this is going to be a mostly good and mostly pleasant day. Once again Pluto is overly active. As we've said, and over active Pluto, even in a beneficial way just like today, can cause some psychological imbalance, especially to those who have a predisposition to such things. Thus, do take a good care of yourselves.
Capricorn, Virgo and Scorpio will be the luckiest zodiacs of the day. Taurus and Cancer will be the ones less lucky ones.
Daily Predictions for Aries:
Today work matters receive much better luck, and less difficulties. In some cases a big satisfaction can come from your work. In other cases there will be a general pleasant feeling. Health also receives beneficial influences, if you have any such problems.
Additionally, read Aries' Annual Horoscope for 2018
Daily Predictions for Taurus:
Love life receives very pleasant vibes. This will be clearer to those already in a relationship. Those seeking one, will probably be luckier if they search in places of studying, or promote their intellectuality more than their other charms. Travelling, if you want to do it during the ecliptic period, is auspicious today.
Additionally, read Taurus' Annual Horoscope for 2018
Daily Predictions for Gemini:
Physical and emotional health yours, or the one of a family member, or close friend, receive very nice energies. Also, this is a good day to start a weight gain diet, or a muscle building plan. Home cleansing is still a method of self expression and self healing.
Additionally, read Gemini's Annual Horoscope for 2018
Daily Predictions for Cancer:
This can be a very pleasant day for you. Finding a new love, having fun with the current, similar situations with a friends, and on top of that, a pleasant development can happen in your job. The latter will be more apparent for those working with communications and transportations.
Additionally, read Cancer's Annual Horoscope for 2018
Daily Predictions for Leo:
All work and money matters receive good luck today. Progress can happen. Real estate and similar business receive even more good luck. Also, acquiring a new place of work or living is auspicious. If you are in need of money, your family or family member's acquaintances may help you.
Additionally, read Leo's Annual Horoscope for 2018
Daily Predictions for Virgo:
A new love, new friends and new clients can come in your life today. If you are seeking any of these, go searching. Unfortunately the nearly fourteen hours long void of course Moon can interfere with these quests to a degree, but I think it won't be able to completely stop this influence.
Additionally, read Virgo's Annual Horoscope for 2018
Daily Predictions for Libra:
Money matters receive some beneficial influences. Especially so when you try to correct and overcome problems in the area. Even if a business expansion, or something similar, is your intention, today is a better day for searching, analysing, correcting and assuring your next moves, rather than actually making them.
Additionally, read Libra's Annual Horoscope for 2018
Daily Predictions for Scorpio:
This is a good day for purchasing phones, computers, and the like. Of course, try to do it before or after the void of course Moon, if possible. Other than that, all kinds of trade receive beneficial and lucky influences. Internet business profiles and personal profiles can receive some success, so work on them. Advertising is auspicious.
Additionally, read Scorpio's Annual Horoscope for 2018
Daily Predictions for Sagittarius:
A much better day for work and financial matters. Financial intuition is strong, but not for gambling purposes. Support, if needed, is easier to be found. In some cases it will come your way on its own. Expansion of business is auspicious, but try to avoid the void of course Moon.
Additionally, read Sagittarius' Annual Horoscope for 2018
Daily Predictions for Capricorn:
Today your mind is once again clear, active and absolutely trustworthy. So, this is a good day to decide or evaluate things and situations. Studies receive beneficial influences. Just keep in mind that this good aspect can manifest in the form of a change which can seem pleasant, or not. But, it will be pleasant.
Additionally, read Capricorn's Annual Horoscope for 2018
Daily Predictions for Aquarius:
Both your magic and your intuition are very strong and capable today. Employ them for whatever you want to achieve. Of course if you literally employ them, then this can be a successful day for you. Artists, and especially of dancing, acting and similar arts will also have a very promising and satisfying day.
Additionally, read Aquarius' Annual Horoscope for 2018
Daily Predictions for Pisces:
Your spouse or current love may need your attention today. Mind that, this can be in a good way. They may want you to be happy for them, have fun with them. But do pay them the attention they seek. This influence can be more intense for relationships with a "gap" between the members of the couple, such as long distance, significant age difference, etc.
Additionally, read Pisces' Annual Horoscope for 2018
Astrology and Magic:
All meditative and hypnotic techniques are potent. Even more so those that intent to bring forth some results, rather than those which intend to cause calmness and balance. Good luck magic is also very promising.
That's all. Have fun and enjoy your day!