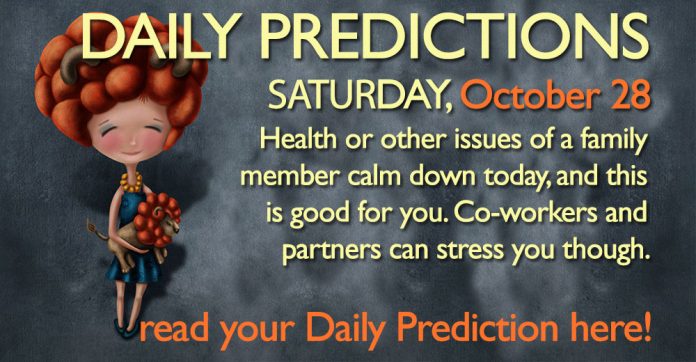 General Daily Predictions: Today Moon from Aquarius will form no strong aspects at all. As the day proceeds it will start forming a triangle with Venus in Lira and a square with Mercury in Scorpio. Mercury, Venus and Pluto will be the protagonists of the day. Mercury accurately form a hexagon with Pluto and Venus accurately forms a square with it. These two aspects, along with the still very powerful conjunction between Sun and Jupiter will be what will form the main astrological scenery of the day. Refer to the New Moon's general predictions, and zodiac predictions for more information on these.
There is a great focus on love and the arts during this period. Today and tomorrow even more so. This focus is both auspicious and inauspicious. As the days pass, the auspicious focus will become stronger. This focus is caused by Venus activity.
Along with Pluto, it causes disturbances on sexual activity. Extreme libido, or extreme lack of it can occur. In some cases to the same person alternatively. There is a greater need to be aware of our sexual health as well. Sex can become the reason a relationship is formed, for better or worse. Unrealistic ideals about love can also take the leading role in our thoughts. Artistic inspiration can be very active, but expressing it can be more difficult than usual.
Along with Saturn, it helps existing relationships to become more serious. Also, creating or bettering a relationship between people of significant age difference auspicious. Artists trying to make their work known to the public receive a stingy help. Stingy, as it seems right now. It is in fact a generous help if you look back at it after ten or twenty years. So, don't get discouraged. On the contrary, do your best. Those selling art, managers of artists and similar professions will also receive this blessings and they won't see any stinginess in their luck. In any case, bribe Saturn and make it – or "him" in this case – much more generous.
As slowly from today on for the most sensitive, and from the Full Moon on for the rest, Venus activity starts being influenced by the Sun and then by Jupiter as well, Love and the arts will receive much more and much stronger auspicious focus.
So, other than the issues we've talked about, this is going to be a mostly good day. Keep in mind that these issues will quiet down as the day proceeds.
Scorpio will be the luckiest zodiac of the day. Capricorn will be the one having the most potent day. Make it a great one. Taurus will be the one receiving the most stress. Probably!!!
Daily Predictions for Aries:
Career receives positive and negative influences. Your partners are the main source of stress for the day. Tonight enjoy your night out. If you don't have such plans, make some.
Daily Predictions for Taurus:
There are some difficulties and stress in your work, but things have taken a good path. Love is mostly auspicious though. Certainly there is a great deal of focus on it. Meditative and hypnotic techniques are extremely strong for you.
Daily Predictions for Gemini:
This is not a very easy day. Love is stressful. Sex even more. Health fears can occur, but they will be mostly fears. Meditation is strong for you, and so is communication with spirits.
Daily Predictions for Cancer:
Love life can be very happy and fulfilling. In some cases family's interference can cause problems on it. If you are a parent, avoid interfering with your kids love life today more than usually.
Daily Predictions for Leo:
Health or other issues of a family member calm down today, and this is good for you. Co-workers and partners can stress you though.
Daily Predictions for Virgo:
Love life is lucky and happy today. Especially for those seeking love. Going out with friends to have "silly" fun is also very auspicious. Money can be tight at the moment, but maybe it feels more tight than it really is.
Daily Predictions for Libra:
This is probably a good day for you. Family can be both supportive and stressful. On financial matters, probably supportive. On personal matters probably stressful. But other than that, you'll have a mostly joyful day.
Daily Predictions for Scorpio:
Friends can awake your hidden self-confidence and strengthen it. They can also awake your deepest fears though. Choose wisely who you are going to meet today, or with whom you will chat.
Daily Predictions for Sagittarius:
Financials are the main subject of the day. Where to spend, where to invest and how much. Real-life financials may not follow your financial planning too, and this puts you off track a little.
Daily Predictions for Capricorn:
Try to have some fun today. You are very stressed and you need to relax. Being in good company will help you more than being alone. Internet socialising can also help you.
Daily Predictions for Aquarius:
Try to discipline your mind today. Unrealistic fears can occur and consume much of your energy. In the same time, though, creative thoughts and ideas on career and all matters can also occur. Avoid the negative thoughts, and make good use of the good thoughts.
Daily Predictions for Pisces:
All students can have a productive day one way or an other. Those working through internet can also have a productive day. But productivity and gain don't always go hand to hand, so money may not be satisfying today.
Astrology and Magic:
Magic about sex, dreams and the astral plane is very strong for everybody, and will remain so until Halloween. Raising of libido and potency as well as bettering sexual health and sexual attractiveness are also strong. All meditative and hypnotic techniques are very potent and will remain so until the Third Quarter.
That's all. Have fun and enjoy your day.