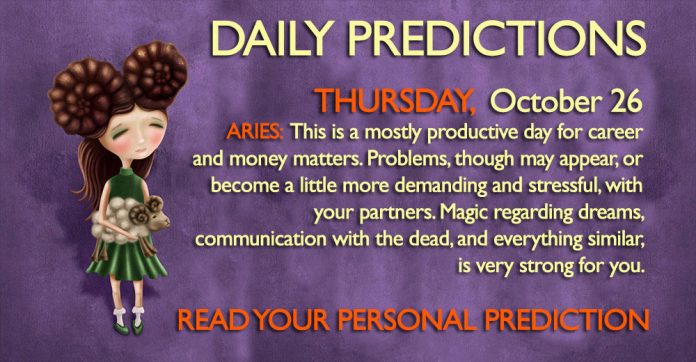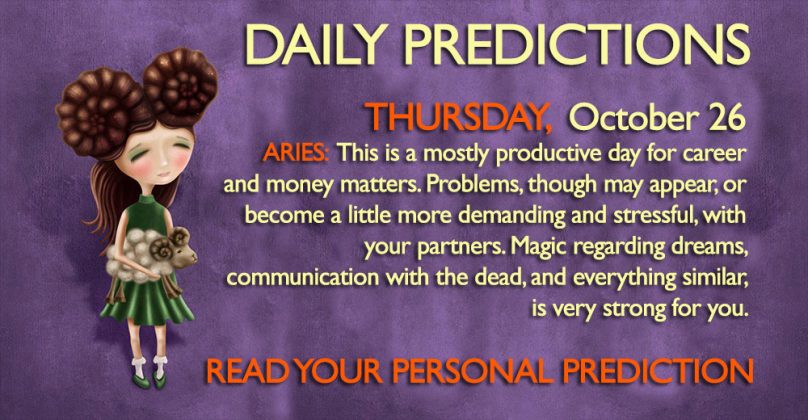 General Daily Predictions: Today the Moon from Capricorn squares Venus in Libra. It also forms a hexagon with Mercury in Scorpio and a conjunction with Pluto in Capricorn, of course. Also, today the Sun accurately conjuncts Jupiter in Scorpio.
So, Jupiter's activity, as well as Sun's activity will be very strong again. Refer to the New Moon's general predictions and zodiac predictions for even more information. Pluto will also be strong today. This is a mostly good thing, but those with a tendency in depression and similar problems, may feel this problems becoming stronger today. This isn't anything permanent. It will only last a few hours. Other than that, and Venus' stress, things are good.
Venus hasn't reached yet a position that Jupiter can support it. Not even Sun can support it. Venus also starts supporting Saturn today. This would be a nice thing, but because of the square Venus is in, Saturn can become a little inauspicious instead. And we can't really say that Saturn supports Venus, as Saturn easily expresses its blessings in a negative way. This is what it will do under the circumstances. Start the day using a Hanuman's mantra to avoid Saturn's negativity.
The luckiest zodiacs of the day are Scorpio, Capricorn and probably Pisces. Libra, Taurus and Cancer will be the ones receiving the most stress.
Daily Predictions for Aries:
This is a mostly productive day for career and money matters. Problems, though may appear, or become a little more demanding and stressful, with your partners. Magic regarding dreams, communication with the dead, and everything similar, is very strong for you.
Daily Predictions for Taurus:
This is a good day to relax and take care of your body and yourself. This doesn't necessarily mean that this will be easy to do. It means this is what you should try your best to do. A very good day for mystery and thriller writers too.
Daily Predictions for Gemini:
Work is still supported. Not as much as yesterday, but it still receives auspicious influences. Enhancing your charms and seductiveness through magic means is also very strong. There is an extra focus on the problems, than on the blessings. This can cause problems, especially in your love matters.
Daily Predictions for Cancer:
Love life receives mostly auspicious influences. Exes can also play a role in the day. Sometimes through dreams, or things that remind you of them, sometimes with their actual presence. Family can cause you some stress.
Daily Predictions for Leo:
Work seems to be running smoothly today, although it can be a little more demanding than expected. Co-workers are still keen to stress you to the best of their abilities.
Daily Predictions for Virgo:
If there is a zodiac who won't suffer any problems in love life cause of Venus' square this is you. Your love life is very much favoured. Financials, though, need great care and caution.
Daily Predictions for Libra:
Taking care of your home and family, as well as enjoying their company, is still a trade for you. Nevertheless, this is a somewhat stressful day. In some cases without even a cause. In other cases without a good cause. Try to think positive thoughts.
Daily Predictions for Scorpio:
Intuition is almost back to normal. Sometimes though it denies to work for you. Same goes for your imagination. Your self-confidence is stronger, though. Luck is by your side, too. So, if intuition and imagination are not necessities, you are going to have an almost excellent day.
Daily Predictions for Sagittarius:
Your spouse, or partner still causes you some stress. Mostly because of their bad mood. But your financials and work both progress nicely. Intuition and empathy are very strong today, and even more so is your ability to communicate with spirits.
Daily Predictions for Capricorn:
This is a very good day for you, actually. Work matters can stress you, or things can go not exactly the way you want, but overall this will be a beneficial and productive day.
Daily Predictions for Aquarius:
Careers based on imagination, intuition and empathy, including psychologists and parapsychologists, are still very benefited. Mediums even more so. Other careers will have a productive day, but correcting problems and mistakes can be the way this productivity will be expressed.
Daily Predictions for Pisces:
Travelling is very auspicious today. Mostly for work matters than for personal reasons. You feel somewhat dissatisfied and disenchanted by your life. See what you can better and release and forgive whatever you can't.
Astrology and Magic:
Magic of the Water element remains strong and will be so for some time. Earth Magic is also strong but not for prosperity. Earth spells for success and fame, though, are supported. Love magic is strong in healing problems, but not in attracting new people. All meditative and hypnotic techniques become very potent from today on and until the Third Quarter. Magic about sex, dreams and the astral plane is very strong for everybody, and will remain so until Halloween. Today even stronger.
That's all. Have fun and enjoy your day.