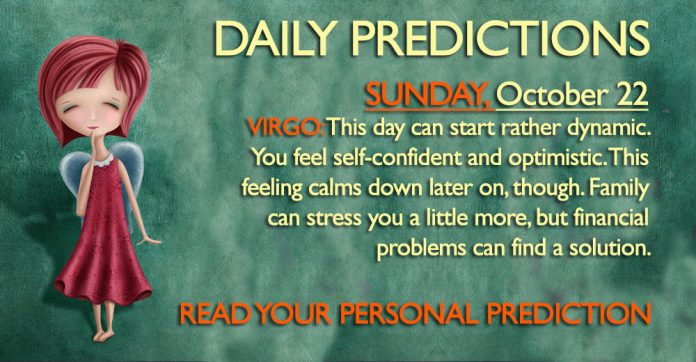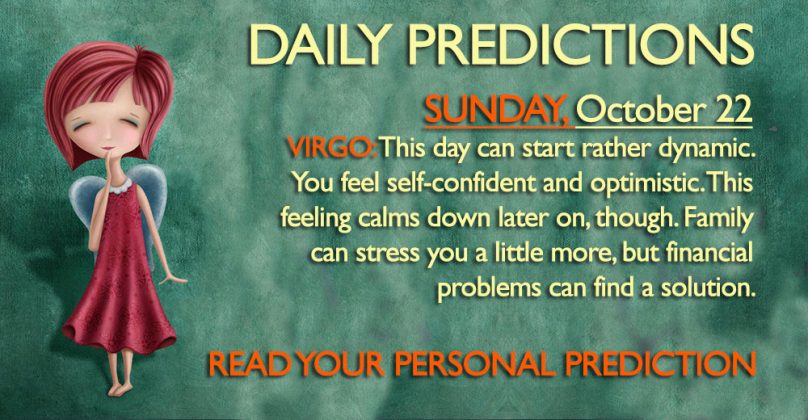 General Daily Predictions: Today, Moon from Scorpio forms a triangle with Chiron in Pisces and a hexagon with Mars in Virgo. Then both of them change their position. Moon enters Sagittarius and Mars enters Libra.
Mars will remain in Libra until the 9th of December. Mars' energies act a little peculiar from Libra. Love and romance become important. Love at first sight happens easier than usually. Romance can be expressed in a more sexual way. Our problems with other people in our lives can find solutions through discussion and mutual understanding. But this is the good side.
In the same time, we can lack motivation to act and persuade ourselves that what's happening it's none of our business. We will feel this way at the moment, too. It's also not a good period to start a new, or heavier, gym program. It's safer to continue your usual routine, or even relax a little the program, to avoid relaxing it a lot! Also, falling in love with the idea of love is possible. Try to distinguish between this and real love.
Whether we'll experience the good side or the bad side of this planetary influence depends on the aspects Mars forms. Today it forms a beneficial aspect, but remember that Chiron still stresses Mars.
The luckiest zodiacs of the day will be, Scorpio, Sagittarius and Virgo. The most stressed ones will be Taurus, Gemini and Aries.
Daily Predictions for Aries:
There is a danger of exhaustion today. Try to rest and relax a little, especially if you are already feeling under the weather. Dreams and omens are still strong and possible to appear, but mostly during the first half of the day.
Daily Predictions for Taurus:
There is much emphasis, and mostly in a good way on love life and relationships, both for those seeking one and for those already in one. Business partnerships also receive some blessings. Problems with your partners may come to an end or a solution today.
Daily Predictions for Gemini:
Work is still in your focus, especially for those running their businesses with partners. Other than that, tidying up home, or otherwise taking care of domestic needs is what this day encourages you to do.
Daily Predictions for Cancer:
Try to make the best of the fist half of the day. You wake up with a feeling you can do anything and everything, but as the day proceeds your energy runs out. Time does, too. Prioritise your obligations, schedule, and follow this schedule.
Daily Predictions for Leo:
Relax and have some fun today. Even if you want to work, try doing it in a more relaxed and joyful way or environment. This can become unexpectedly profitable, or otherwise beneficial.
Daily Predictions for Virgo:
This day can start rather dynamic. You feel self-confident and optimistic. This feeling calms down later on, though. Family can stress you a little more, but financial problems can find a solution.
Daily Predictions for Libra:
This is a mostly calm day. Your thoughts are more important and vivid than the circumstances and the events happening. Try to focus on good thoughts and on the good side of things.
Daily Predictions for Scorpio:
Intuition about money is getting stronger today. This may benefit you in games of luck. Always play wisely. As I always say, stars don't guarantee your victory. But even more importantly than that, you can come up with ideas about how to solve your financial problems, or how to save more money without forfeiting your important pleasures.
Daily Predictions for Sagittarius:
You may have a bad feeling about this day as you are starting it, but the day will fail to prove you right. And yes, this is a good thing. This will be a mostly beneficial day. Your mood will become better, and better, and your social life too can become better and more pleasant.
Daily Predictions for Capricorn:
A very nice day for artists and for those practising the Art. If you do so professionally, even more so. Problems with friends and siblings may surface, but they are old ones you have let them pass unnoticed for some time.
Daily Predictions for Aquarius:
Still a good day for work matters. If your business is web based, even better. But socialising is also favoured today. It can become profitable, yes, but joyful is even more possible.
Daily Predictions for Pisces:
This is an even better day for work matters, of all kinds. Solving issues with business partners is one of the things that can become easier today. Romances in work can also appear. Also, a lover may help you advance in your career.
Astrology and Magic:
Love magic is strong for everyone. Magic about sex, dreams and the astral plane is also very strong for everybody, and will remain so until Halloween.
That's all. Have fun and enjoy your day.